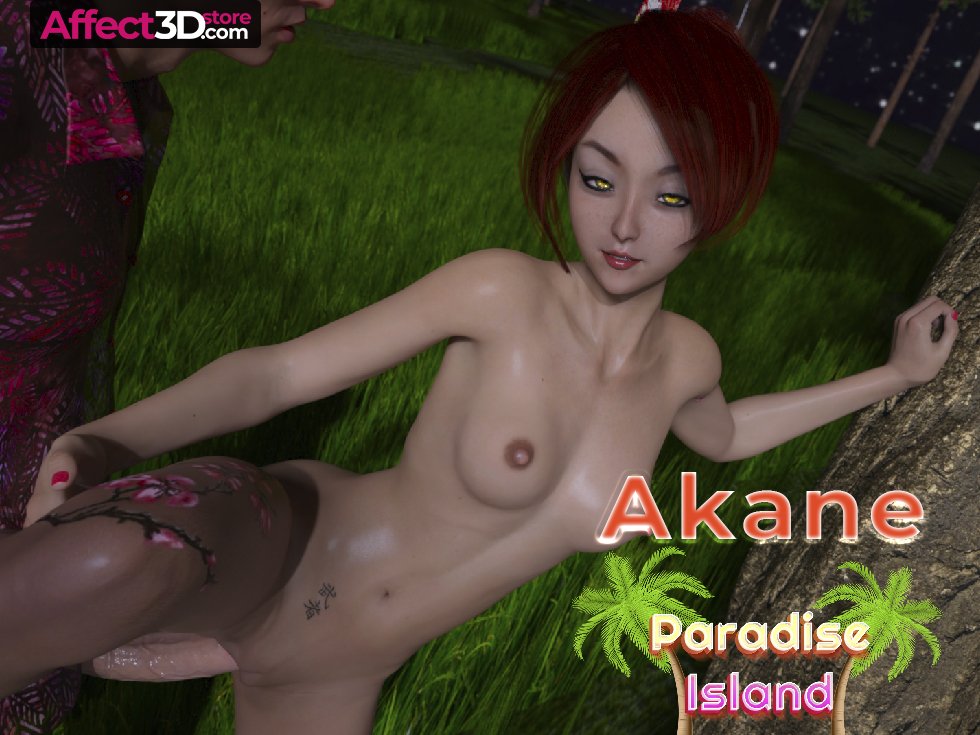 As with Olympus3DX's last sub-release of the tasty Paradise Island, this week they have another for those looking for a more targeted experience. I mean, there must be some of you out there… though personally I'd rather have them all. No, you're greedy. 😛
Now you can get Paradise Island – Akane, the stand-alone set focused on Akane Hinnyuu, princess of the Hinnyuu Castle. She's been somewhat lonely and terribly busy since her parents passed away, leaving her as the only heir to the Hinnyuu dynasty, and a principal actor in ceremonial duties.
If only she could go back to having fun like she did when she was younger, with her old friend Raiden – oh, wait. 😉 This sub-release includes 211 images and 1 short animation; both are already included in the Paradise Island Image and Animation Pack, of course, but now you can get them separately if that's your jam.