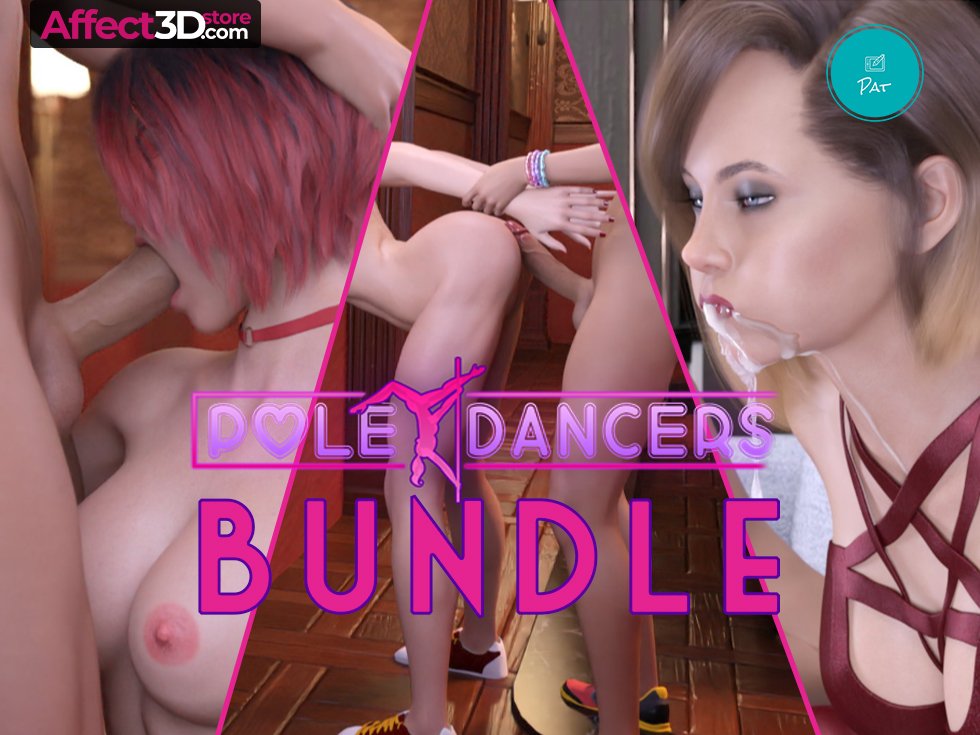 With several series having been released since Pole Dancers, Pat's bundled it all up for a 25% off discount! And I don't know a single pervert that doesn't like a deal. 😉
Pole Dancers was a four-part series following Estelle traveling to a far away city to transition from classical dance to pole dancing. She makes a new girlfriend in Sasha, but then becomes somewhat embroiled in the drama of Sasha's ex, Vanessa, who owns the establishment. Vanessa uses the relationship against the couple until they catch her roughly fucking Nancy, another new dancer.
Teaming up with Nancy, they turn the tables on Vanessa and punish her for taking advantage. Yum.
All told, Pole Dancers Bundle delivers over 400 full HD images, and gives plenty of yummy futa fun. It's available now in the Affect3D Store for $30.00.