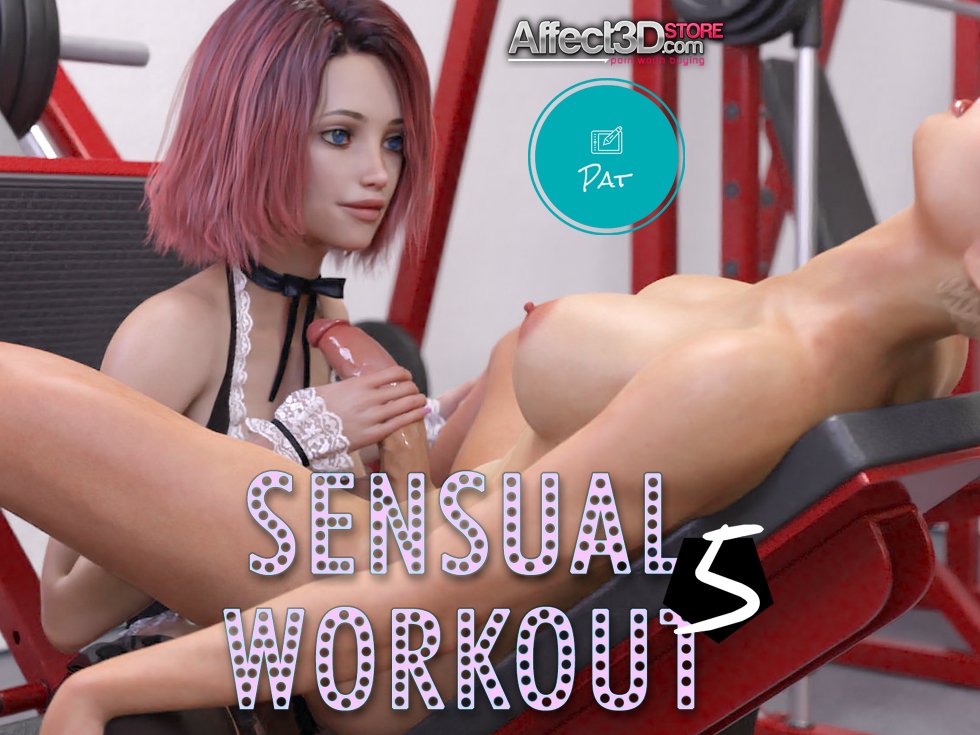 It's definitely clear how much Cheryl and Cleo are voyeurs in Pat's Sensual Workout 5, as they watch Stella fulfill her job as… fluffer? inside the gym. I think gym memberships would really increase if more of them had futanari Stellas on staff, eager to 'attend' to the clients. 😉
After giving Heather the VIP treatment with her mouth, she 'helps' her work out more than just her arms and legs with some dickgirl-on-dickgirl action. While they're doing their reps, Cheryl and Cleo have their own fucking and sucking workout, turned on by watching the two of them.
Heather's certainly a satisfied customer with all of that, and signs up for a subscription. I certainly don't blame her.
While talking with Cheryl and Cleo, Stella expresses a desire for a girlfriend of her own. Luckily, another futa gal who perks her interest then walks in – Astrid. Stella decides to 'help' her change, which of course involves her mouth and hands… and Astrid's quite receptive to the moves she makes.
You can check out what happens in the 99-count image set, Sensual Workout 5 – available in the store today for $10.00.