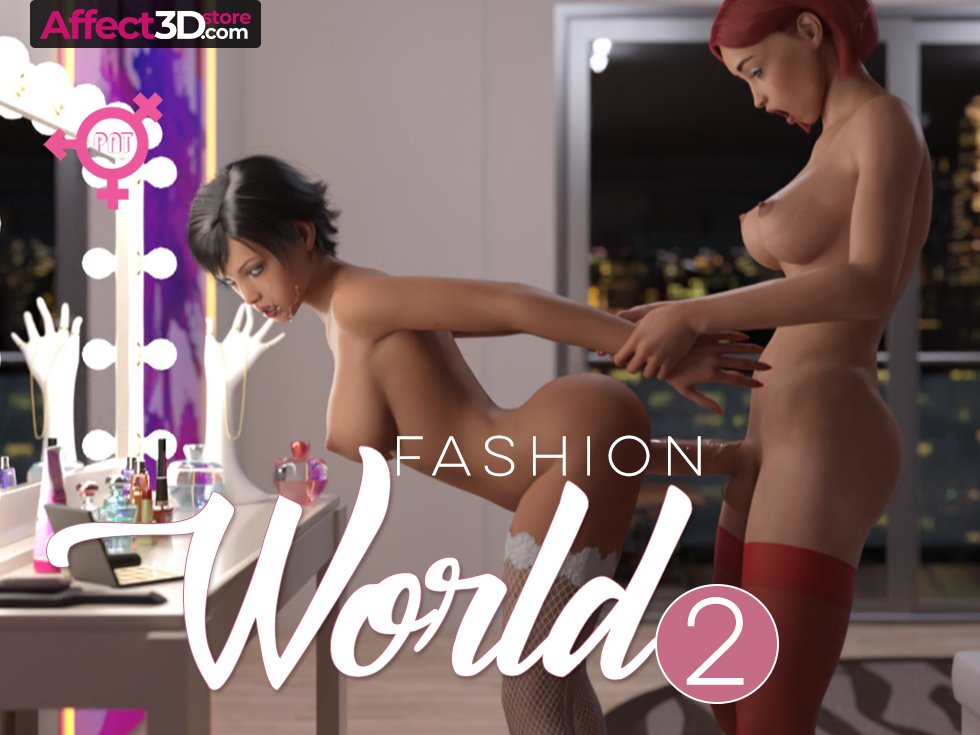 Pat's latest series continues with its second release in Fashion World 2! Following up on the cruise where Julie and Lyn met, Julie's aiming to become a fashion model. There's also more characters introduced, as usual, getting up to their own sexy fun in the setting of the story.
The set opens up with Tori posing for a photoshoot and Lisa, the photographer, very much enjoying what she sees. Flirting some, they wrap up the shoot, and Lisa follows Tori to her dressing room once she's done with the set.
There, they share some clear interest with each other, and Lisa surprises Tori with her cock – she was definitely expecting something else downstairs. Lisa makes a double surprise, then, with how massive her cock is, which Tori struggles just to get into her mouth. Getting onto her back to lean out her throat for some mouth-fucking, Tori gets a facial from Lisa… and then happily enjoys her cock in her cunt. Yum.
Elsewhere, Lyn and Julie enjoy some time together before Julie's off… and Sandra has some particular designs involving Lyn. You'll have to read to find that out, though. 😉 You can get Fashion World 2 from the store now for $10 and enjoy all 98 pages.