Hello 3DX fans! We have a new release from Cantraps today! And it's both a fiery and sinfully hot one! Cross my Heart Parts 1 and 2 are available now!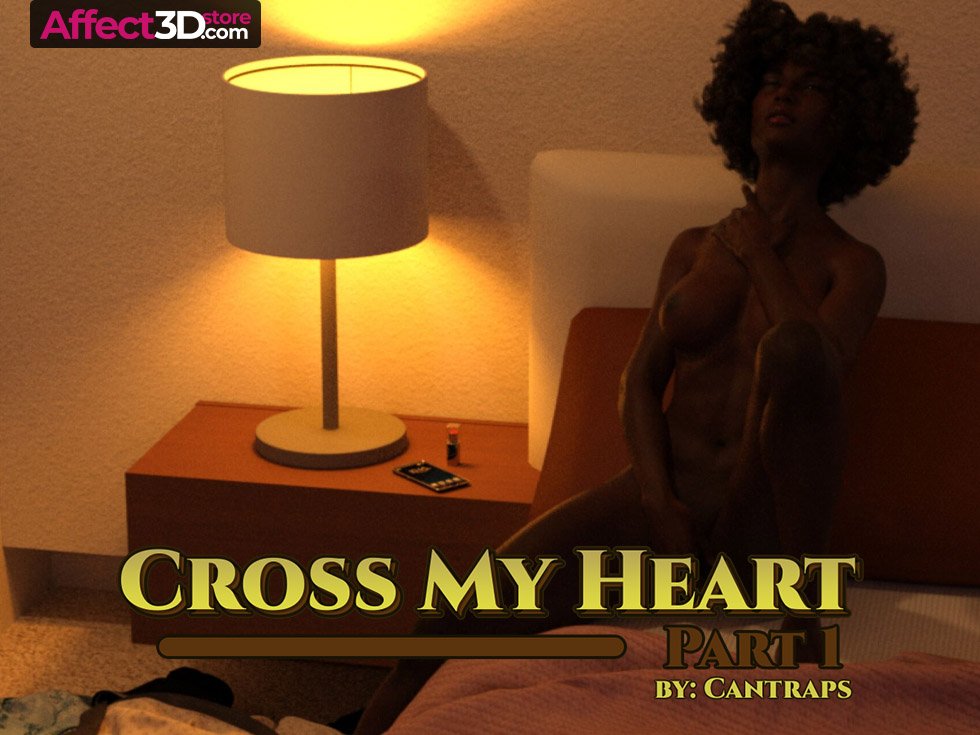 Martha was a bit of a strange one and her mother was tired of putting up with her shit. Indeed, truth be told, she had met a mysterious "mistress" that made her do the craziest things. But when her mother sent her away to a nunnery, she thought she had dealt with the problem. Naturally, that couldn't be farther from the truth. Turns out, Martha's mistress (Syntessa) follows her to the nunnery and to "infect" (or liberate) the sisters therein. One by one these lithe young creatures fall victim to lustful and sinful ways.
As sister Clemency is the first to turn, she goes around the nunnery converting her fellow sisters. As time passes, her demeanor and style grow more lurid.
Discover both parts one and two of this imaginatively hot series and the descent to firey sin it takes! Watch as the sisters go from innocent and fervent believers dressed all in black, to depraved sex fiends intent on converting anyone they possibly can to the "pleasures of the body". They even use their newly-found powers to make the mother nun young again! But at what cost?
Parts 1 and 2 of Cross my Heart are available now in the Affect3D Store for $15! Each set comes in comic form with over 70 pages each!