Iron4601 is back with a new release folks and it's a steamy one! Slave Lesson is available now in the Affect3D Store and well worth your attention! 
A hot futa professor has just finished a lesson and is staying after class to correct some work. Suddenly, two of her cute female students barge into the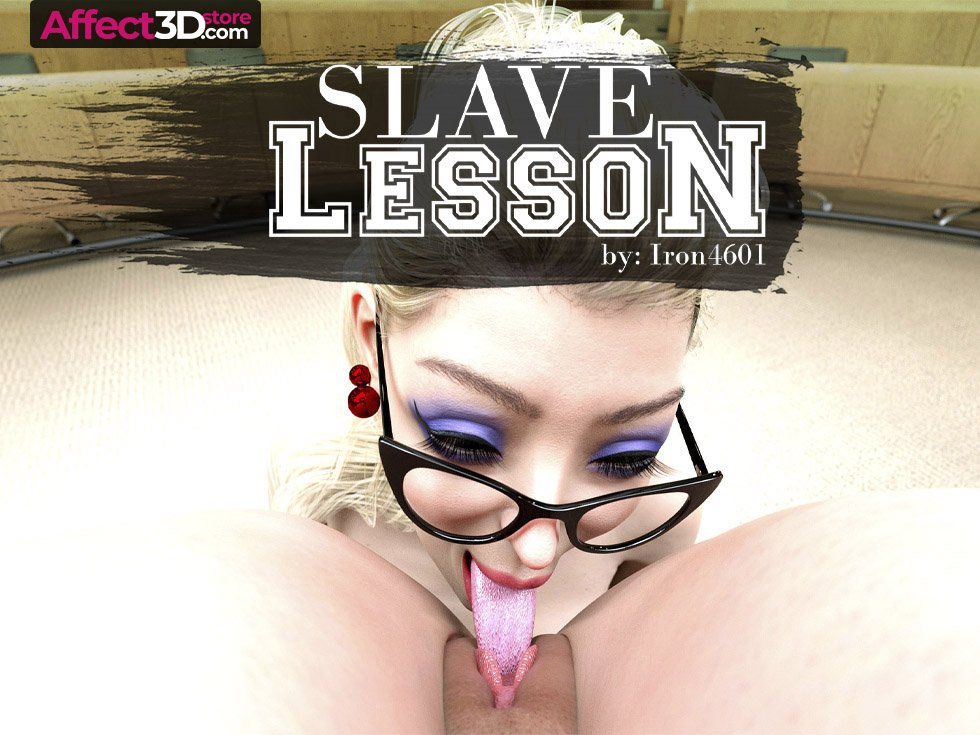 amphitheater. They're hellbent on exploring a new way of learning and using the teacher's "assets" to their fullest. One of the two girls starts by teasing the professor's cock before blowing it. Naturally, the second then joins in and both suck on that massive member on the edge of the teaching pulpit.
The trio then switches to an original position on the desk: the teacher is licking one of her student's pussy whilst the other sits on her friends face. As is to be expected, once soaking wet, the teacher fucks her student's pussy hard. The teacher/student combo then continue fucking on the ground before finishing things off in a hot shower of cum. And it looks like things are just warming up for these two eager students!
Slave Lesson contains seventy HD renders and can be yours now for $8! Grab it now in the Affect3D Store!