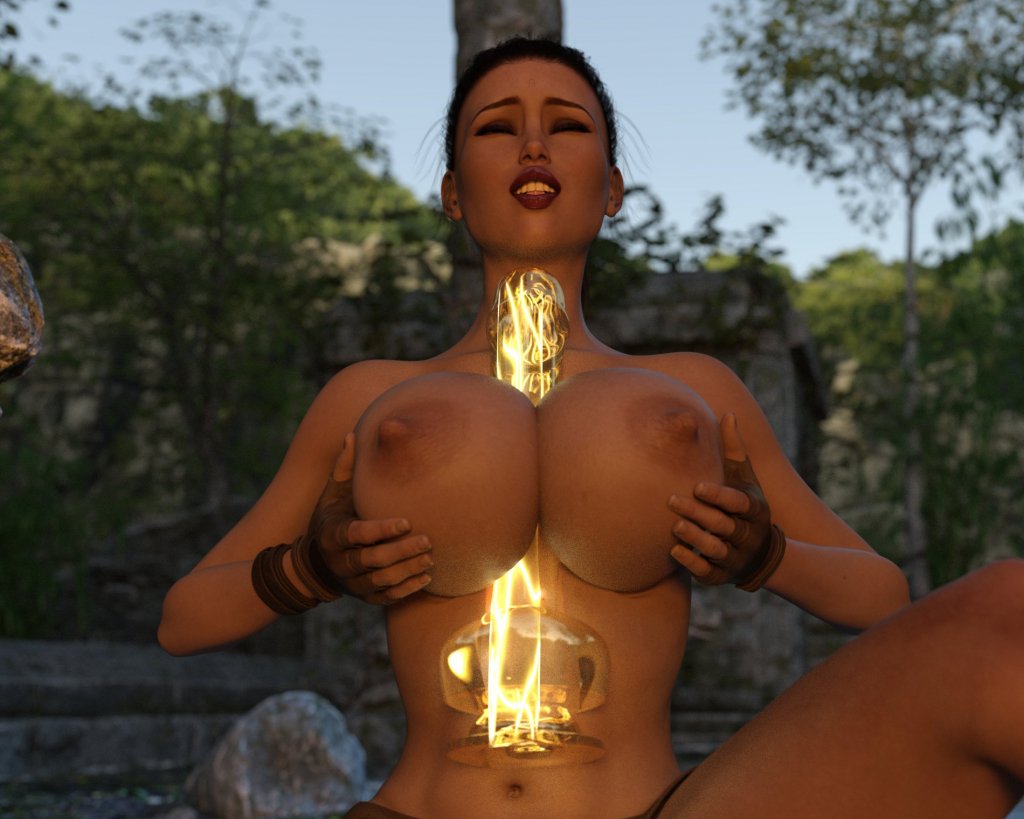 Know Cara Lox? That sexy tomb-raiding type from RedRobot3D? Well if you're only modestly acquainted (or less!), here's a perfect bundle for you, full of group sex, anal, magic, monster sex, and more. Introducing: Cara Lox Comic Collection Vol 1.
This collection includes three major releases, along with two mini-sets:
Cara Lox – Womb of the Dead
Cara uncovers the long lost tomb of King Magnus Phallus – and he's not named that just for show. Her appearance livens up his royal guard and himself, leading to an undead gang bang in Cara Lox's debut issue.
Cara Lox – The Demon's Kiss
Discovering a weapon said to have slain a demon in medieval France, she unintentionally releases the creature when she uses the weapon to pleasure herself. (Anything that looks the part, I guess!) The demoness, of course, wants to enjoy Cara as the first thing she does with her freedom!
Cara Lox – The Magic Phallus
Locating the artifact, the Magic Phallus, an ancient dildo infused with magic, she can't help but want to take it for a spin. But using the dildo shows her it has a will of its own – and potent psychic sexual powers!
Cara Lox Lingerie Special (mini-set)
Exactly what you'd expect. 😉
Cara Lox Captured (mini-set)
Captured by two mercenaries with members large enough to match their appetites, Cara does what she must to escape their clutches.
All together, this collection includes 211 panels, and comes to $18.99. So you can enjoy all the group sex, undead, anal, huge cocks, cumshots and double penetration you can stand in Cara Cox Comic Collection Vol 1 with a discount.