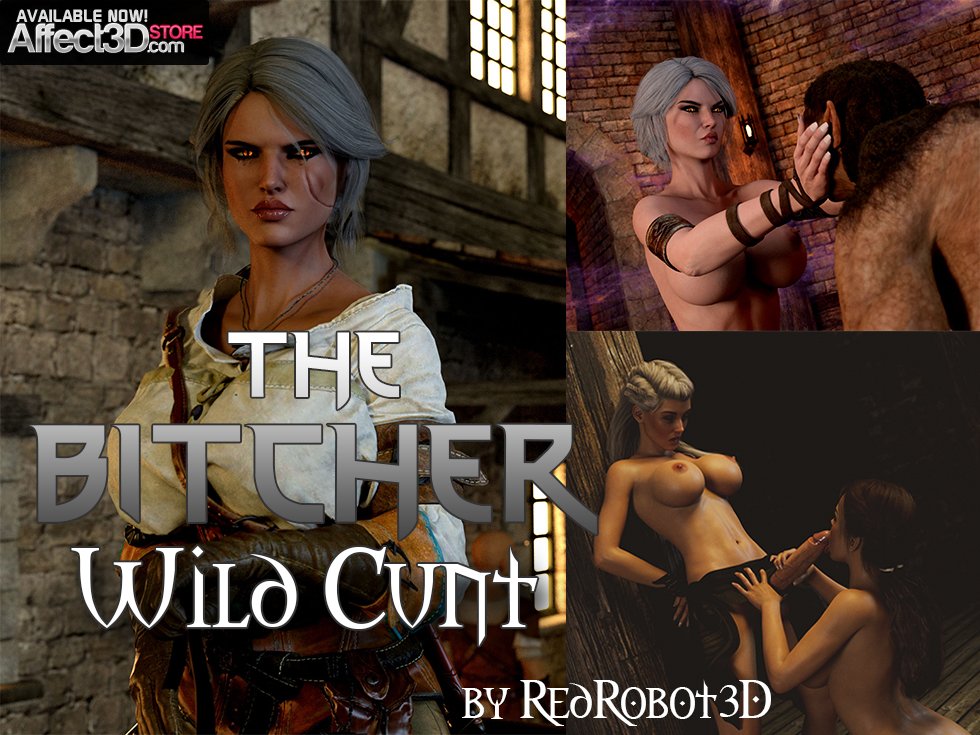 A futa werewolf. There really is no 'seeing it all' in porn, is there? RedRobot3D brings us a riff off a popular gaming series with The Bitcher – Wild Cunt, sending monster hunter Siri against a rather massively cocked, furry foe. Really, I see no downsides at all in this.
There's quite a humorous touch, too, to this set. I'll… leave it for you to find out what exactly I mean by that.
Siri starts by receiving her quest from a local Inn owner. The owner, a grieving father, felt deep shame at his daughter being the talk of the town. Born a dickgirl, she was in deep with the inn maid, and no other villagers saw her as anything but a monster. Casting her out, he now regrets his decision – but his daughter was already set upon by a werewolf.
Setting off to find her (or her remains) and the werewolf, Siri ends up in a ruined monastery. Though she finds the Innkeeper's daughter, the moon is full this night, triggering her transformation.
Powerful and hungry in her werewolf form, she uses Siri's mouth and then fucks her hard. Siri isn't expecting such a massive cock on her, but can't help but love it and beg for more. Siri eggs her on until the werewolf finally cums, covering her ass. Yum.
Tired out from all the fucking, she's vulnerable for Siri to dispatch her with magic, though; when she wakes, she's been cured of vampirism. Siri returns with her triumphant, quest complete, and decides to get a little extra payment from the Innkeeper's daughter the full-bodied way.
RedRobot3D's The Bitcher – Wild Cunt is in the store now, giving you 83 pages of sexy lewds and story, with another 10 bonus pages, for $12.99.