We have a début comic and image set by James McKenzie! Gems – Episode 1: Lt. Sydney Morgane is an epic sci-fi adventure based in a future where futas have all but replaced men.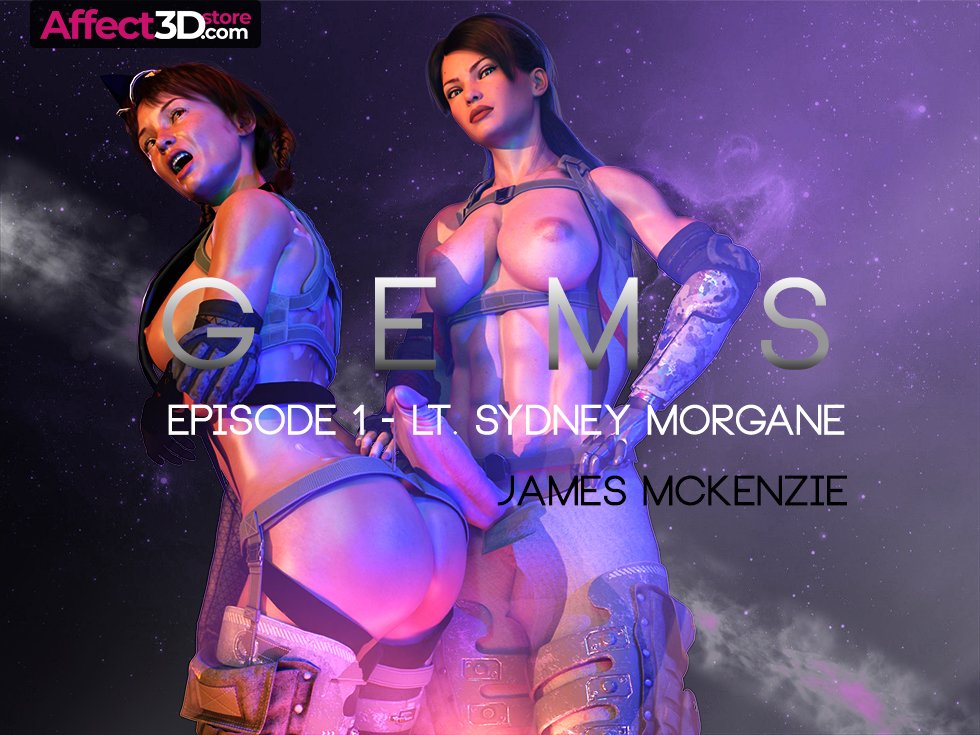 After a world pandemic, scientists discover that the male birthrate has inexplicably flatlined. Hence, a third gender is born from the laboratories. This new generation of super-human futas rapidly rises in society. We then cut to the future, men are all but extinct and women/futas rule the world. Lieutenant Sydney Morgane had a promising career as a pilot, but one mission crushed her dreams and cost her dearly. In a final attempt to redeem her career, she is sent aboard an exploration vessel on a mission to a nearby star system. However, her commander, a hot but strict futa, quickly decides the young Lt. needs some disciplining.
Whilst the Lt. is off duty, the commander enters her cabin to find a solution to her rebellious nature. And, although Morgane mocks her at first, she quickly finds her ranking officer means business. Indeed, the commander rapidly strips her subordinate and takes out her massive cock. Despite her feeble resistance, it's obvious what Morgane truly desires. The commander begins by fucking her pussy from behind before cumming all over her back. The Lt. then kneels down and does her best to take all of the futa's cock down her throat before being creampied. This then leads to the commander rewarding her now docile Lt. by tasting her pussy and then fucking her missionary, making both babes cum.
All might be well now on board the spaceship, but a mysterious distress call from another ship quickly snaps the two back to duty…
Gems – Episode 1 contains over 150 HD renders in both English and French. As well as a textless version! You can grab this comic for just $12 in the Affect3D Store now!