Serge3DX is back with another release and this time it's FREE! Check out this voiced-comic called Milf's Needs in the Affect3D Store now!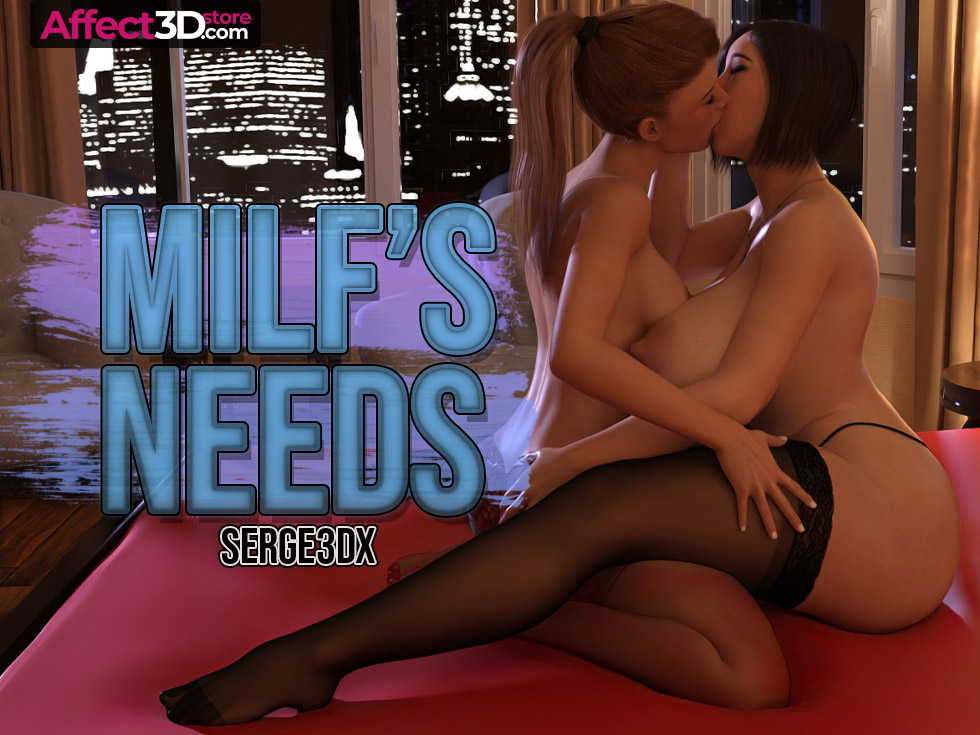 Gina and her step-mom Lana are left home alone, while Gina's father is away for a business trip. What could happen between the sexually frustrated housewife and her futanari step-daughter? Well it involves a lot of fun and games! In Serge's style, the pair of busty babes go at it hard! Gina knows how to push her step mom's buttons with her domineering demeanour and massive cock. She makes her take that member in all holes and gets her off with her tongue too!
You can grab this nine-minute audio-comic for free now by heading over to the Affect3D Store!