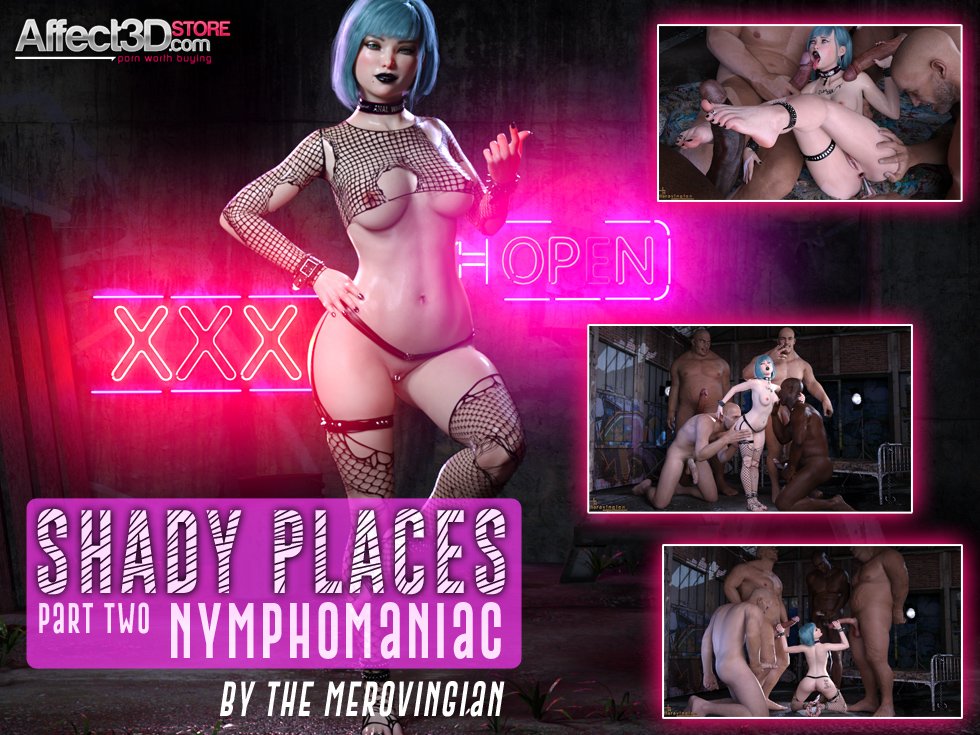 We don't have many releases from The Merovingian, but they have their fair share of cum-sluts filling (and being filled in) them up! This set follows up on the first Shady Places, with Sachiko now being not so innocent anymore. Enter Shady Places – Part 2 – Nymphomaniac.
After her first time getting some taste of huge cocked action in dirty places, Sachiko is a full convert to the pussy and ass-filling action of well-hung men. Now a cock hungry cum-slut, she's nymphomaniac to as many guys as she can get her holes around.
And taking on four guys just isn't that hard for her now – let alone enough to satisfy her hunger.
You can get The Meroviginian's latest release, Shady Places – Part 2 – Nymphomaniac, a 78-count image set (with bonus concept art) now from the store for $15.00.