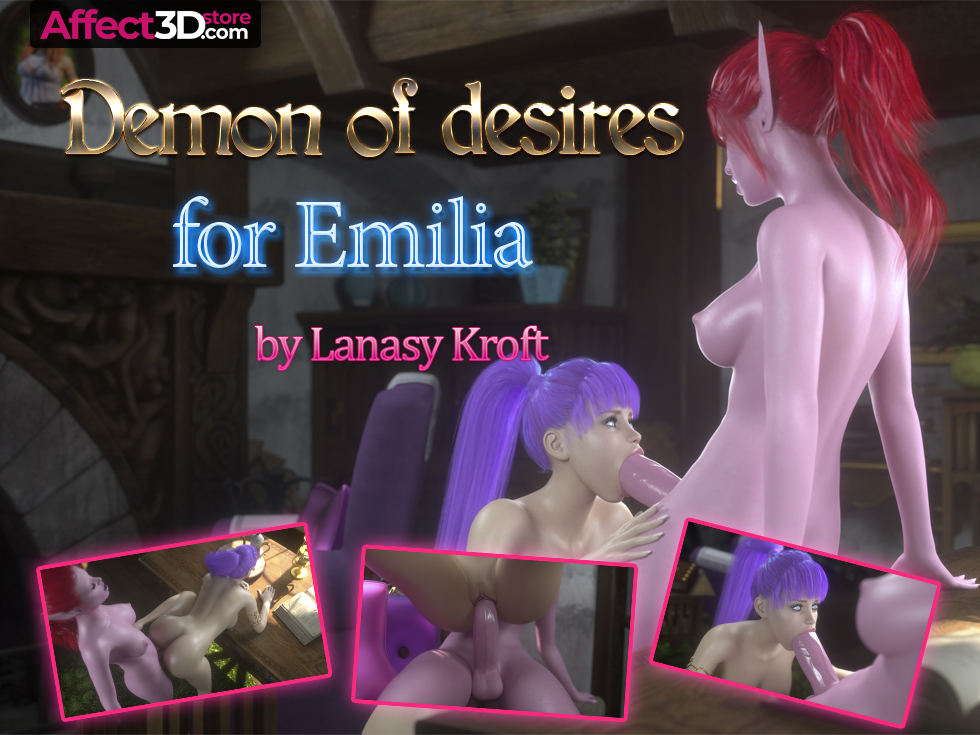 Lanasy Kroft is back again with a new futanari fantasy that's bound to make anyone wish they had dreams like these! The new image set, Demon of desires for Emilia, is available now in the Affect3D Store! 
You know that feeling you get after some dreams where you can't discern reality from fantasy? Well, today's heroine, Emilia has just such a problem. Except in her case, it's a little more complicated. You see, she's been living out her fantasies through books while she serves out a solitary sentence for disobedience. And now, waking up from another hot and sweaty dream with a demon, Emilia decides it's time to end her fantasy. But it's at this point that she realizes that things aren't so simple… Turns out her dreams of sucking a massive demon futa cock and taking dick on her desk, are about to become a lot more real.
Demon of desires for Emilia is the latest image set from Lanasy Kroft and features 79-images rendered in 4K resolution. You can get it in the Affect3D Store now for $11!