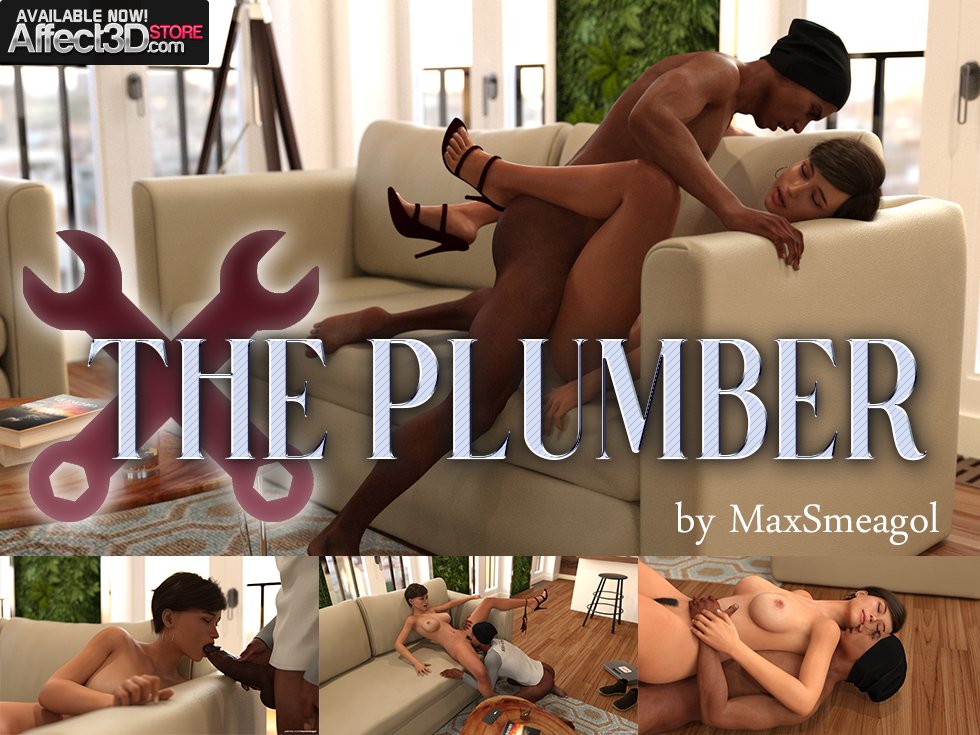 Sometimes you need to spice things up in your life. Or maybe just hire a hot plumber and get a quick fix. In The Plumber, now available in the Affect3D Store, a woman is wanting to make her life a little bit exciting as she calls a plumber over to her loft. Squirting and a creampie ensue!
It's not that the woman needed anything fixed – she wanted to see what this man was packing underneath those clothes. She drops something in front of her and bends over to pick it up. The plumber can't help but to watch and notices that she's wearing a thong. He goes to pack up his things and when he turns around she's taken off her dress and comes in for a kiss.
It doesn't take long for the plumber to hop on with what's happening as he takes off her clothing and reveals his massive cock. He thrusts deep inside her while having her bent over the couch. They keep things in the kitchen and she mounts herself on top of his member. Feeling herself with every inch of his cock, every thrust going harder and deeper they reach climax. But they can't stay in bliss forever. She hears the unlocking of a door and two of them hide behind the kitchen counter. Her boyfriend is back and she's inches away from getting busted.
The Plumber spans across 100 images and contains oral, penetration, creampie and squirting. Grab your copy today for $6.95!