Good news, everyone! It's time to get up-close and personal like never before! Well, maybe like once before. Haruka, the princess of point-of-view, returns to the A3D store for part two of her series!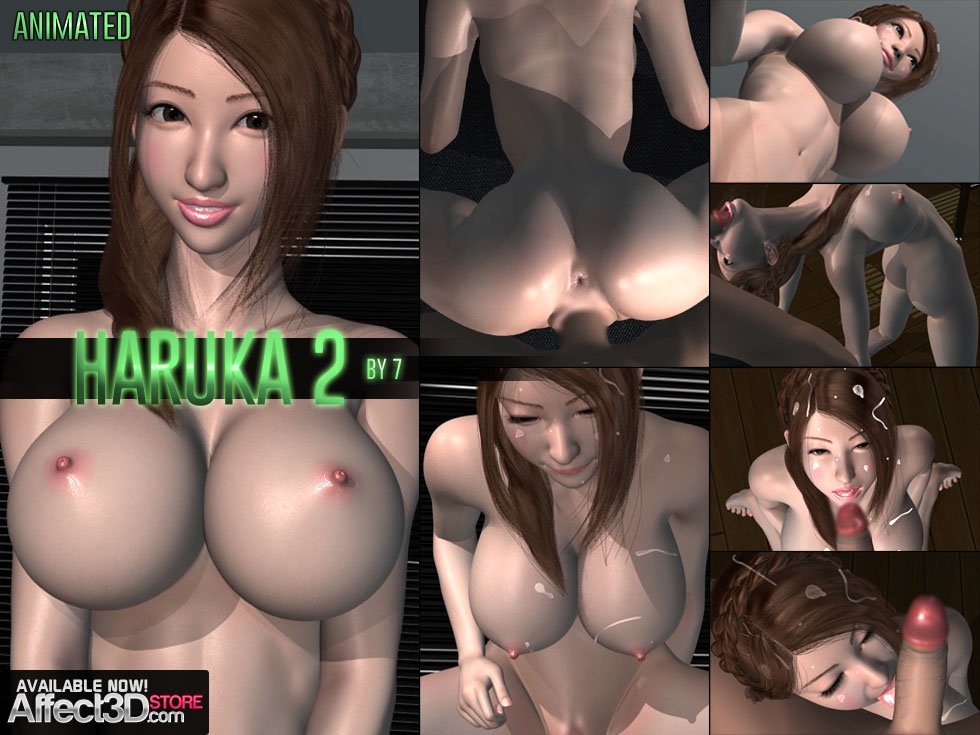 You might've gotten to know a shy girl in the previous installment, but things have changed. Haruka's sexuality has evolved, and now she's not only open to try new things, she's the one who's going for it! Though accomplished animator "7" keeps the atmosphere intimate and still somewhat timid, as we've come to expect from Japanese productions, the sex is all the more vibrant for it.
Haruka 2 distinguishes itself from the competition through its use of the point-of-view mechanic, even though 7 does apply some creative liberty and pans the camera away from the guy's viewpoint every now and again. This is done strictly to emphasise Haruka's bendiness and agility, details which would otherwise be lost if you could only see her top-down.
There's a little bit of blurring going in with the genitalia, but not as much as you might expect. It's pretty clear what you're looking at, and the promo material should give you a good indication of what to expect. Haruka 2 clocks in at a 22 minute runtime in .mp4 format in 1080p high resolution. For fans of all things Japanese, this is a must-buy. For fans of all things point-of-view, the same is true! And if you're new to both, then why not jump in now? Haruka 2 awaits you for only $12.95 in the Affect3D store!
Buy Now Haruka 2 over at the Affect3D Store