If you ever played that once-famous MMORPG, you knew of the primary faces of the Orcs and the Humans: Thrall and Jaina Proudmoore. You also suspected that they were fucking behind everyone's backs. Why else were they so close? While we cannot give you the satisfaction of that unholy union, the least we could do is give you a taste of that sorceress' Horde-obsessed sexual fantasies! Coming in with her second set, Zuleyka brings us the lovely Jaina In Trouble: Jaina Vs. Orcs, in the Affect3D store!
A pair of female orcs realizes that Jaina knows about an imminent Horde invasion and want to prevent her from spreading word to the rest of the Humans. However, rather than doing the standard orc practice of destruction and pillaging, they decide to enslave her without a fight using a pair of magic dildos. Sure enough, they get Jaina subdued…only to discover that she's really into this idea! As they toy with her and have some lesbian fun, they unleash the depraved side of this otherwise haughty sorceress. Then their friend, a giant orc, enters the picture. That's when the fun really begins for Jaina "Proudwhore!"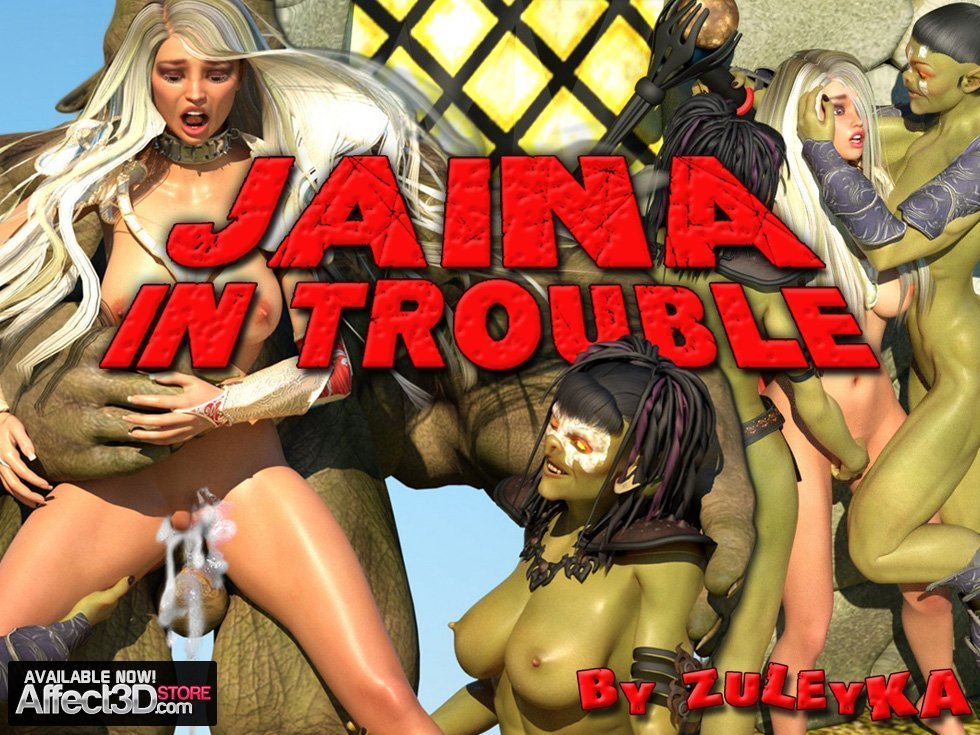 While Zuleyka has previously created images of her favorite game series, this is her first full-fledged set with this in mind. She's not afraid of letting fictional characters cut loose and have fun while fucking, as we saw in her previous set Snowy White and 7 Goblins. If you thought your MMO games could use a little more spice, you'll enjoy Jaina vs. Orcs. You can get your copy for $6.95 at the Affect3D Store. Don't wait for your party to show to raid this gem! Get it today!