You know what's long overdue? Apparently, a cum fiesta! Triangle's latest release, The Overdue Cum Fiesta Of A Nerd Circle Princess, is now available in the Affect3D store!
In the running for longest, as well as most visually provocative A3D release title yet, An Overdue Cum Fiesta is everything you could want from drawn hentai. The art is impeccable, the storyline hilarious, and the sum of all parts so typically Japanese that you can't help but love it.
Playing on the idea of a "princess in a nerd circle," a concept (I have been informed) is becoming more and more popular in Japan, Triangle offers you his own interpretation of what that phrase means. When the princess in question has sex with a pretty boy (or a crappy guy, depending on who you ask) and discovers she's pregnant, she runs to her nerdy friend for consolation. Little does she know, she's in for a second cum shower!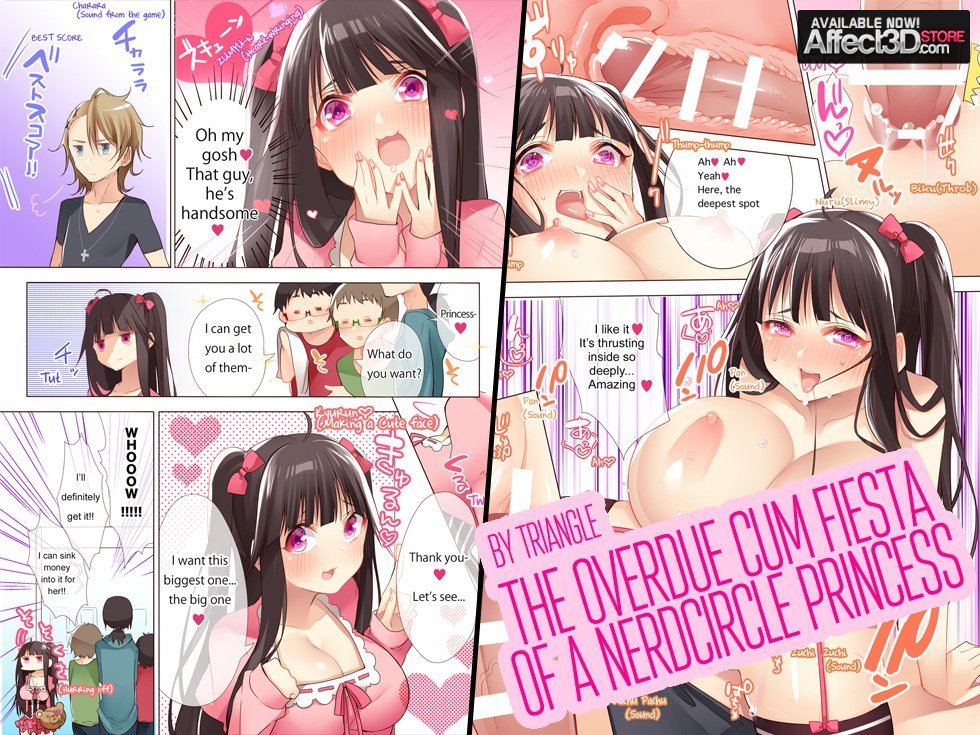 Splooge abound, though as all things Japanese, genitalia are lightly censored. Still, between big tits in tight corsets and round asses peaking out of short skirts, there's plenty here to look at. Pink and white are the operative colours in this hentai, and there's no question that the cutesy, princessy vibe does wonders to the erotic quality.
For only $5, there's really no reason to miss out on this release. You're getting 24 full-colour pages and an abundance of sex that more than satisfies. For fans of manga, this is an obvious buy. For anyone new to the world of hentai manga, you might wanna consider jumping in here. So what are you waiting for? Head on over to the Affect3D store now!