What's better than a new weekend release? Two new releases! What's even better? When we play favorites for everyone! This weekend, we're not just dropping a new 3DX release, but we're also giving you 2D fans something to enjoy, particularly from a well-known artist! (Who says we don't like 2D?)
But first, let's bring up the 3D action, because we're calling in one of our close friends here at Affect3D, the one and only Supro! Our hero is giving his popular Lana a cape and mask (but no panties, of course) in the new comic-inspired Lana Liberty vs. The Mistress.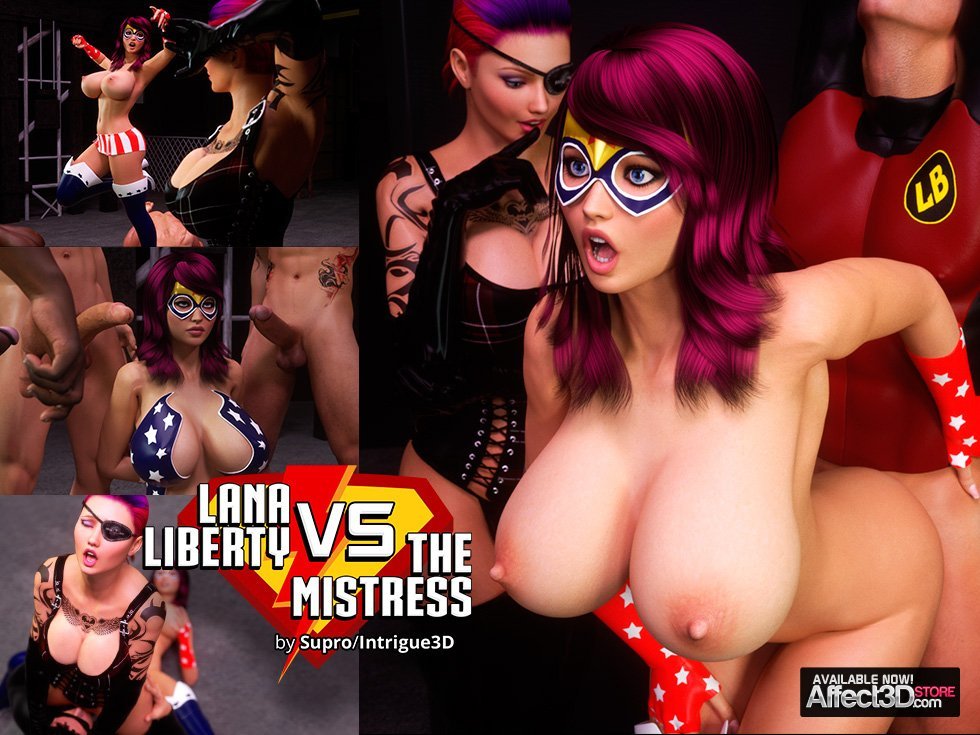 After a big fight with her nemesis, Lana Liberty is surrounded by The Mistress' goons, and is at her mercy. Our intrepid hero holds firm until the villain pulls out her trump card: Lana's sidekick Long Boy! Will our heroes survived this encounter unscathed? Or will we see the seduction of someone most innocent? With a short blowbang and playful oral followed by a long threesome, we promise there will be more action in this 202-page title than both of the big guys' crazy crossover series combined!
Meanwhile, those looking for a little more fantasy in their lives can look to our new 2D offering, the Elsewhere Compilation Volume 1. Done by the talented Delidah, this 42-page comic brings together five episodes of a dryad and her whimsical and sexy adventures in a place where the spells are abundant and sex more so. Bringing together elves, mages, and other fun creatures, as well as some well-loved characters in the world of 2D erotica, the stories vary from the charming to the hilarious, with something for everyone!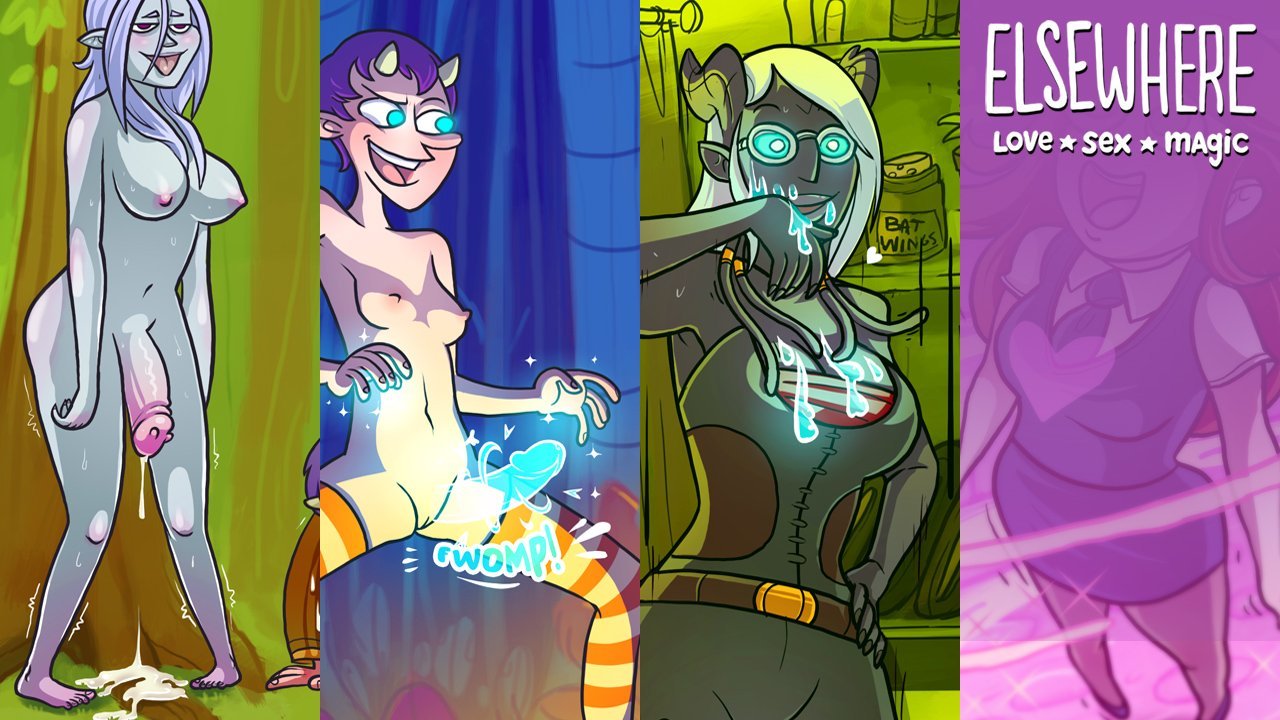 Lana Liberty vs. The Mistress usually goes for $12.95 while Elsewhere Vol. 1 has a low price of $9.95. Sometimes, however, you want the best of both worlds. That's why this weekend, not only is Lana Liberty available for $9.95, but if you buy both titles, you'll get 10% off! No coupon needed! You'll be saving more than damsels in distress with this deal. So don't wait! Visit the Affect3D store this weekend.
Buy Now Elsewhere Vol. 1 over at the Affect3D Store