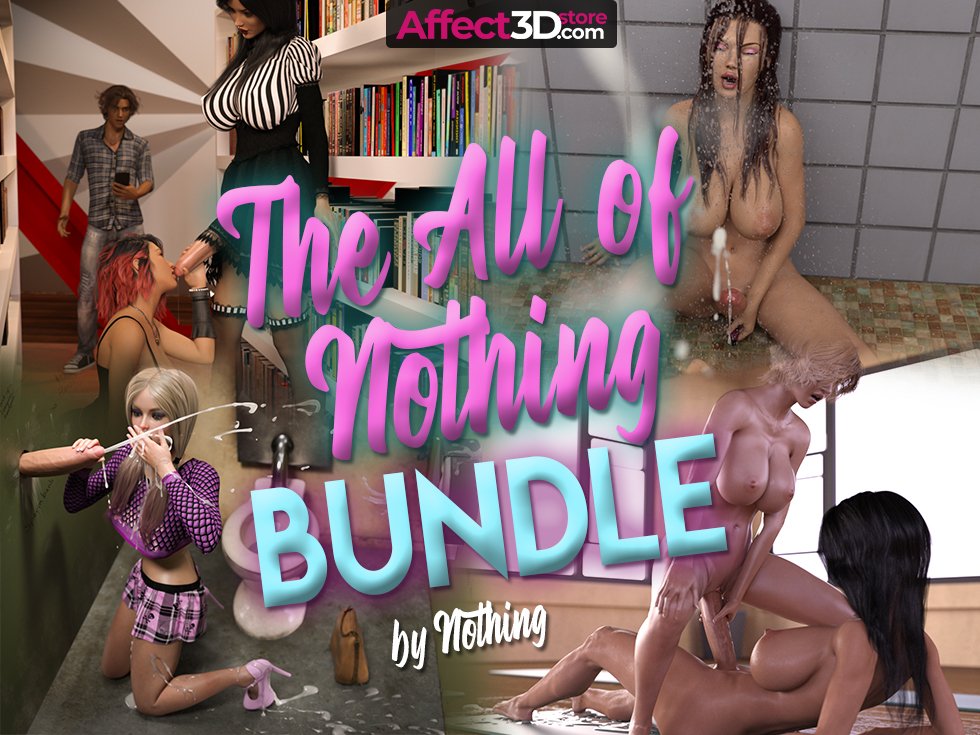 In a release whose title truly delivers on everything within it, The All of Nothing Bundle contains (almost) literally all of Nothing's work (with the notable exception of Private Lessons). Collecting together the past 6 years of work by Nothing, this bundle's a testament to their work over the years and offers a great way to support their artistry – especially at the price point!
Offering over 500 images in total, along with 2 short animations, The All of Nothing Bundle also includes Nothing's debut release with the Affect3D Store, Pent Up! As that's a ton of porn for the price, and Nothing has been very generous with free offerings of 3DX porn over the years, this is definitely a good filler for my stocking this year. 😉 The releases feature a wide variety of kinks and fetishes, and cover Action, Comedy, Cyberpunk, Fantasy, Noir/Neo-Noir, Sci-Fi, and more in terms of Genre.
You'll find The All of Nothing Bundle in the store now for just $12!