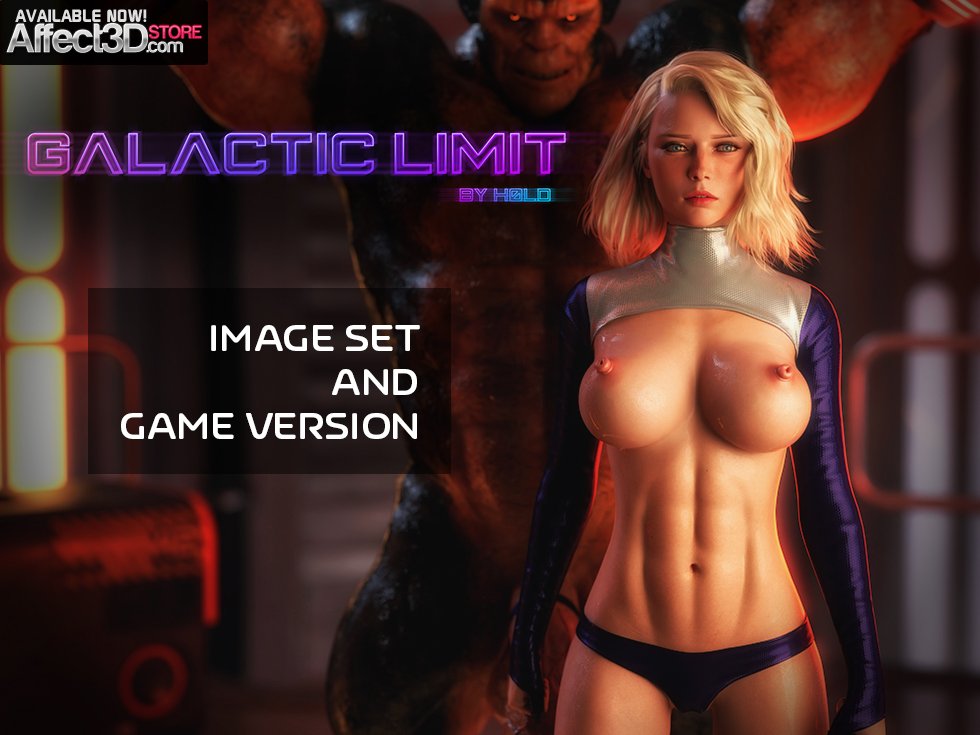 Greetings 3DX fans and welcome to a galactic sex journey! Today's release post comes to us from a galaxy far far away. Indeed, Galactic Limit by Hold really explores just how far a space heroine will go to ensure her mission's success! It's available now in the Affect3D Store!
Valeriya, a busty blonde with very little as far as clothing goes, is on board an enemy spacecraft intent on rescuing a prisoner. Furthermore, it so happens that said prisoner has a set of unique… assets. And by that, of course, I mean that he has a huge cock and balls. Valeriya, unable to deactivate the prisoner's bonds on her own, decides to employ a more biological route. The blonde temptress quickly gets the prisoner hard and teases him, bringing the giant creature to break its bonds.
Naturally, wishing to reassure him, she now lets the monster fuck her missionary before he cums deep inside her (filling her stomach with cum). However, it's at this point that an enemy appears. Now it seems that in this particular galaxy the women have truly freed the nipple and all go around topless (yay!) Nova, the aforementioned enemy manages to subdue both the prisoner and Valeriya. When the blonde comes to she's been shackled up with the creature she was meant to be rescuing. Unfortunately (or fortunately) for her Nova has decided to have some fun. The redhead villain chooses to suspend Valeriya over the monster's cock and have the two cellmates fuck for her pleasure. It's only after the monster has cum again that another topless babe appears – Helga, to save the day.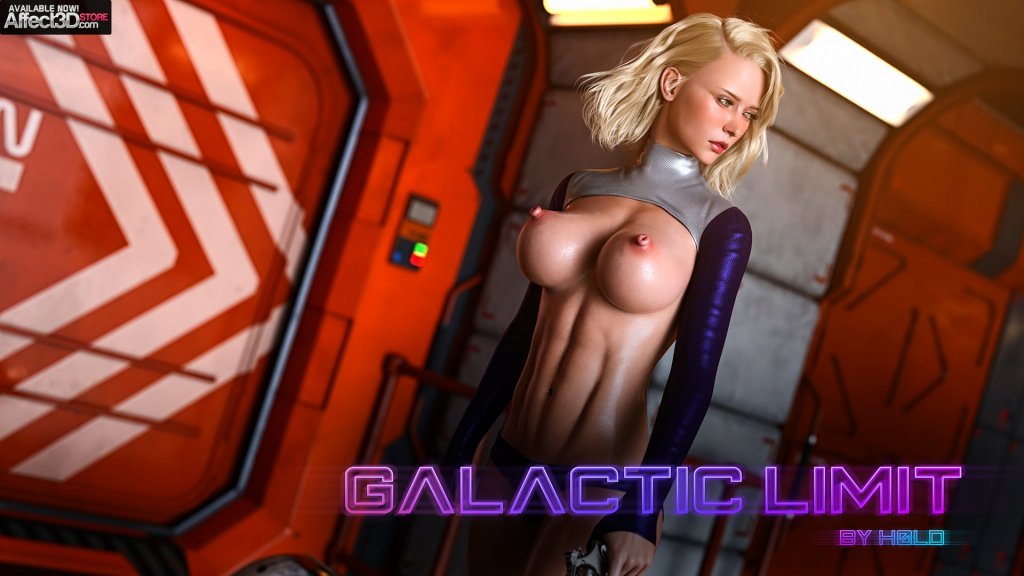 She promptly frees her friend Valeriya which results in a shower of cum. The two gals head off to rejoin their ship with their rescued monster. What a day aye?
Galactic Limit includes a set of 147 images as well as two animations and (best of all) a game! So you can choose to either peruse this space adventure animated or through the renders! The set also includes bonus images! All this for $9.90!