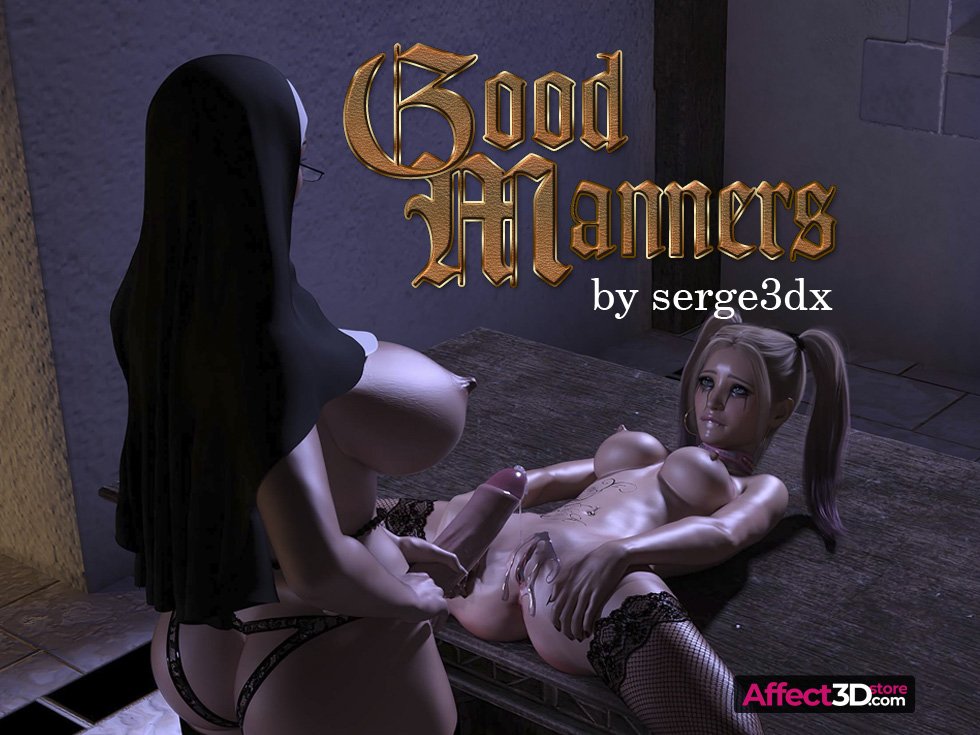 Serge3dx is back with yet another hot futa-on-girl release! Good Manners happens parallel to Principal Lesson and is available now in the Affect3D Store!
We've all been there, and by that I mean we've all had the naughty school girl fantasy. You know, that bratty 18-year-old bimbo that you just want to see get the punishment she deserves? Well today, that's exactly what Serge3Dx has in store for her! Indeed, this pig-tailed blonde in her skimpy outfit has no idea what's in store for her as she is taken to the chapel by the head nun. But when they arrive, she quickly gets the idea! The nun spanks the brat before having her strip off and put on a very special outfit. It's at this point that we realize the nun's robe is hiding more than just a woman's body. She reveals a massive cock that the mother superior then has her naughty student suck and impaled on much to the delight of both!
Good Manners is the latest in Serge3dx's school-based sets and it's just as hot as the first! You can grab this comic for just $10! And that includes almost 170 images as well as three bonus animations! If you're not convinced check out the trailer to see this bimbo brat get schooled!