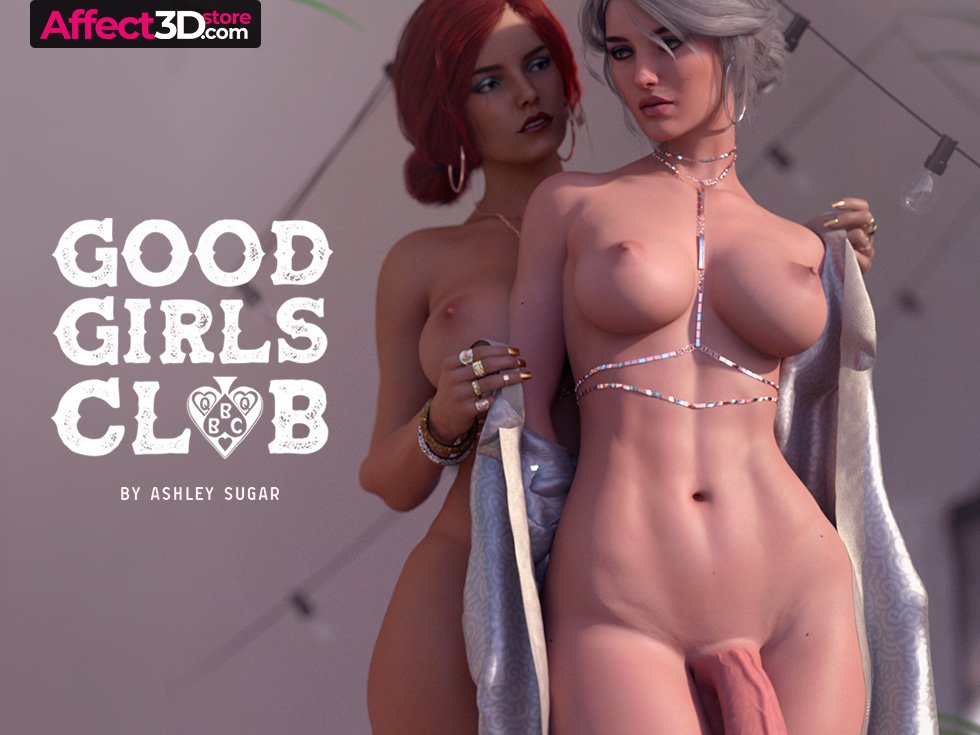 Ashley Sugar continues their "Witches" series in Good Girls Club with the introduction of a huge cock and sissification. They've quite the insatiable lifestyle, and we've no complaints there. 😉
There's quite a bit going on in this one. It starts focused on Trish and Cybill enjoying each other in hot futanari fucking – clearly one of the best ways to get acquainted. With all of that tantalizing fun before her, Cybill happily decides to join the Good Girls Club. More's the merrier, right?
After meeting Antonius, Trish realizes an opportunity to fulfill one of her fantasies with his thick cock. There's more to her fantasy than that, though; she also wants to humiliate Jerald! Forcing him to wear stockings and lace, Trish sissifies Jerald and leaves him as the cuckold centerpiece for watching his ex-girlfriends hold a wild orgy with Antonius' cock and more.
That's just evil. 😉 Good Girls Club clocks in at  106 images for $9.00, so check out Ashley Sugar's latest on the store.