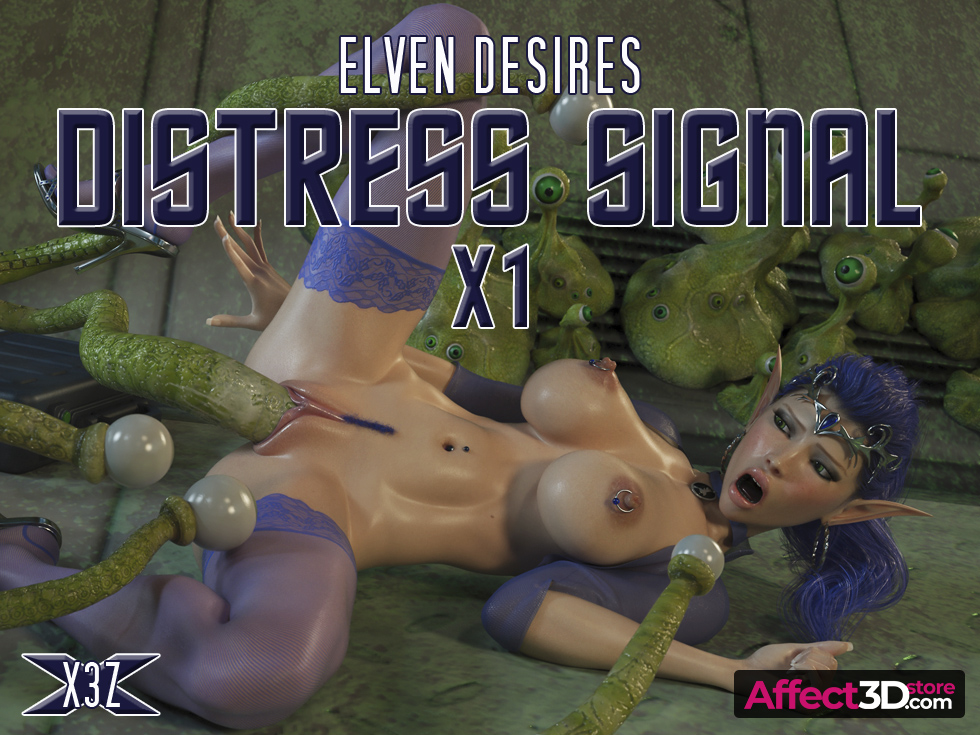 It has been a long time since Elven Desires – Distress Signal 3 was published. We writers loved it, the fans loved it – everyone has been asking when they could get the next instalment. And lo and behold, X3Z has heard our wish and brought a soothing balm to our ills! Elven Desires – Distress Signal X1 is now available on the Affect3D Store to continue the saga with plenty of erotic fun!
Syndori, our beautiful and perky protagonist from the previous episode has returned to us in all her elven glory. Today is just another day in the research station, with the exception of a tiny case of alien plant infestation. She decides to do the sensible things and head down to the sub-level to check on them, but standing in her way is an irate guard and a bunch of horny tentacles, both aim to make her miserable. Fortunately, Syndori has the perfect tool to get rid of both of them: Her banging body and tight pussy. She is determined to do anything to finish the job, including fucking the hell out of her enemies.  I'm sure they won't mind though, and are more than eager enough to explore her elven body to their hearts' content. Which, incidentally, is the same goal as our viewers' – not everyday you can say that you share a similar motive with a horny alien plant.
Elven Desires – Distress Signal X1 is available on Affect3DStore for only $10.00. Considering how top-notch the 123 JPG images in the set are, that's basically a giveaway. Make sure to head over to our store and grab your own copy now!