Goldenmaster is back with Sex Patrol: Episode 3 – The Transylvanian Fuck Part 1! This latest episode of hot time-travel madness is available now in the Affect3D Store!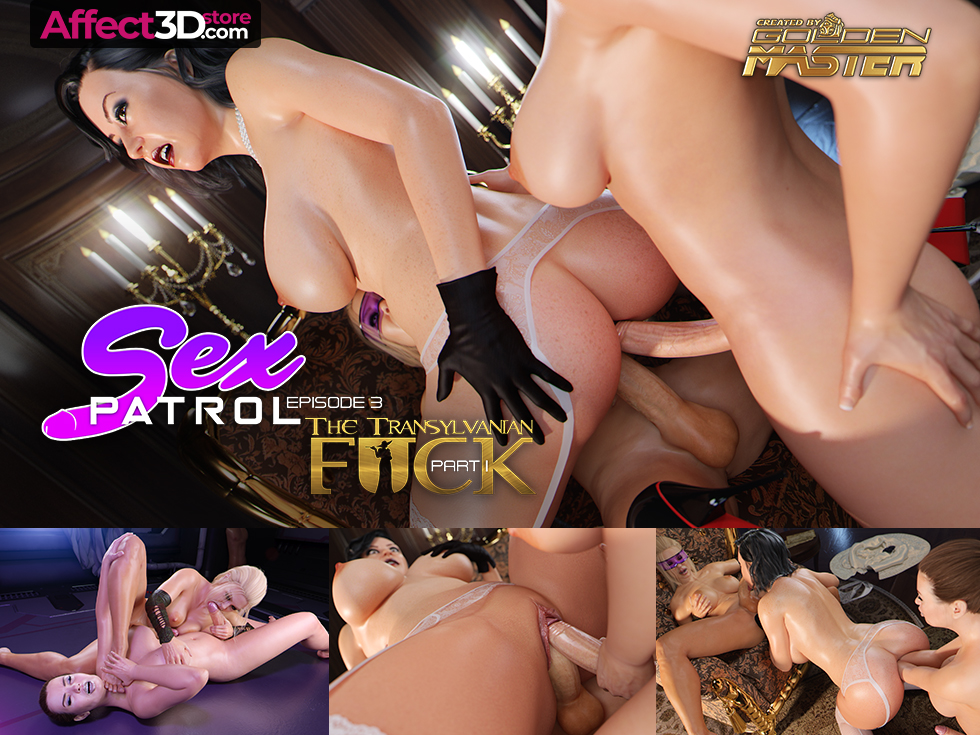 Following on from episode 2, Back in the Viking village, our blonde futa heroine has taken possession of the teleporting visor and teleports into the patrol relaxation room, where another fugitive is waiting for her. The two butt-naked futas wrestle for a bit before their desires get the better of them.  From 69 to rough anal, these two really go at it. They then team up and teleport to another unknown location. Turns out, however, that this strange castle is in another time entirely, in the dark Transylvanian plane. They are then met by a towering but hot af hostess who convinces them to fuck her. Which, naturally, the pair of futas do. After all, they are eager to escape. The pair double-team the tall woman, fucking her in all holes simultaneously. The trio ends with a cumshower on her tits and the two fugitives think they can escape. But little do they know, their troubles have just begun. The hostess reveals her true futa-vampire nature as a massive cock appears between her legs. 
Can't wait for the next episode! Sex Patrol: Episode 3 – The Transylvanian Fuck Part 1 contains174 high-quality images and can be yours for $10!