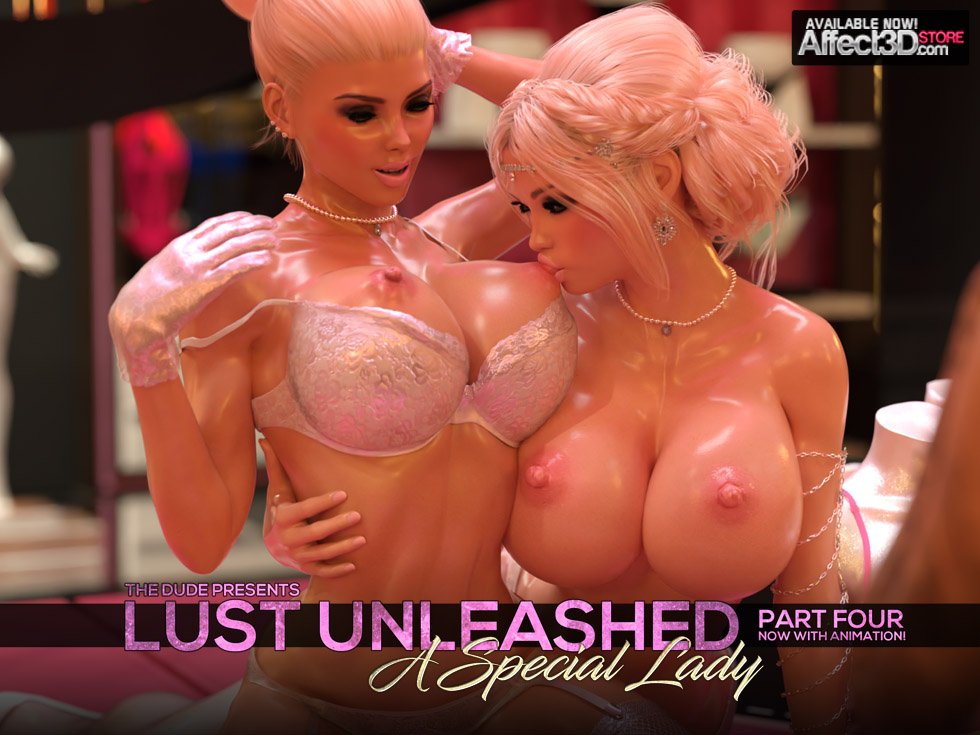 It's been a bit since we saw something from The Dude. Turns out the reason why is because he's been dabbling with animation. His latest release, Lust Unleashed: A Special Lady part 4, is a continuation of his latest series and his very first visual novel. Keep reading to find out more.
Breanna and Mari enjoy each other for a final time in the lingerie store! What started off as a chance encounter with Taylor in A Special Lady Part One, has grown into an breathtaking night of dickgirl fucking across a trilogy. Part Four finishes the night off with a bang, as now there is animation!
A Special Lady Part 4 is a visual novel containing 39 renders and 7 different animation loops, each one with three different camera angles. Enjoy Mari masturbation, selfsucking, and fucking her girlfriend Breanna!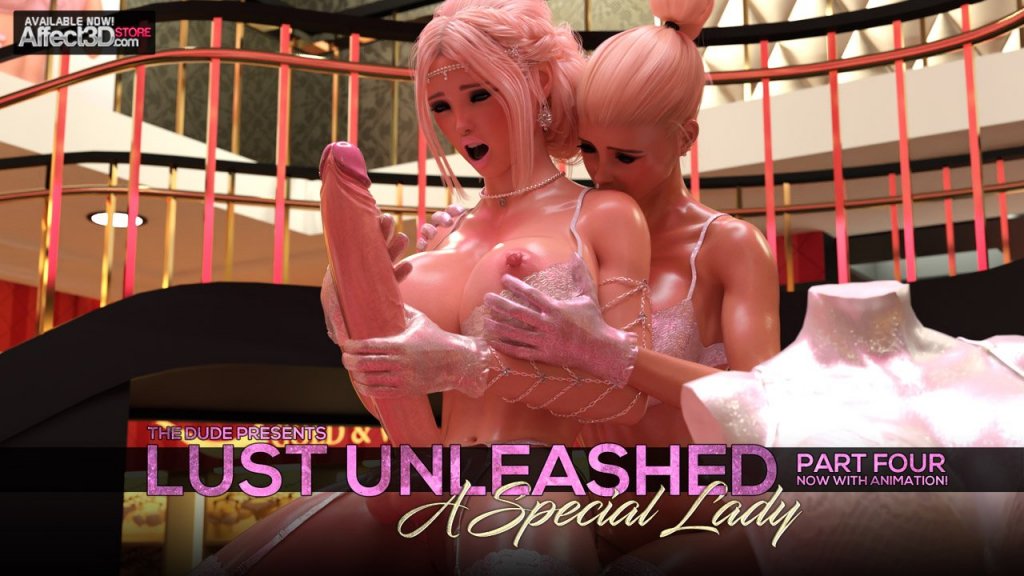 According to the product description, A Special Lady part 4 has been developed primarily for Windows 10. It has been tested on Windows 7, and Mac OS 10.13, 10.14, and 10.15. To ensure your system is compatible with the software, interested buyers are encouraged to try out the system demo first.
Download Windows Demo | Download Mac Demo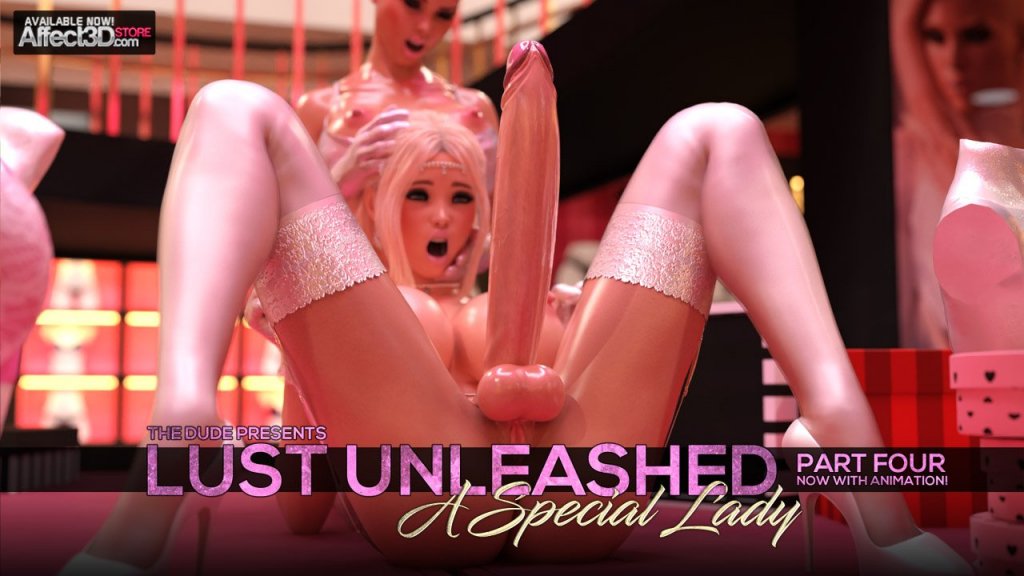 If you're interested in grabbing The Dude's latest, head over to the Affect3D Store now and get it along with the rest of your holiday shopping. It's just $12.50!