Whenever we go to the sauna, we're expecting something hot. Fortunately for dark-skinned beauty, Shayna, she finds something even hotter than coals and steam: a wonderful, pink-haired cat girl named Felina. The feline woman pounces, wanting to gently play with her… Then, without warning, Felina's soft lips press on Shayna's nipple and her hand slides down between Shayna's legs. Despite technically being the cat girl's prey, Shayna allows herself to be vulnerable, and gives in to the delight of Felina's touch.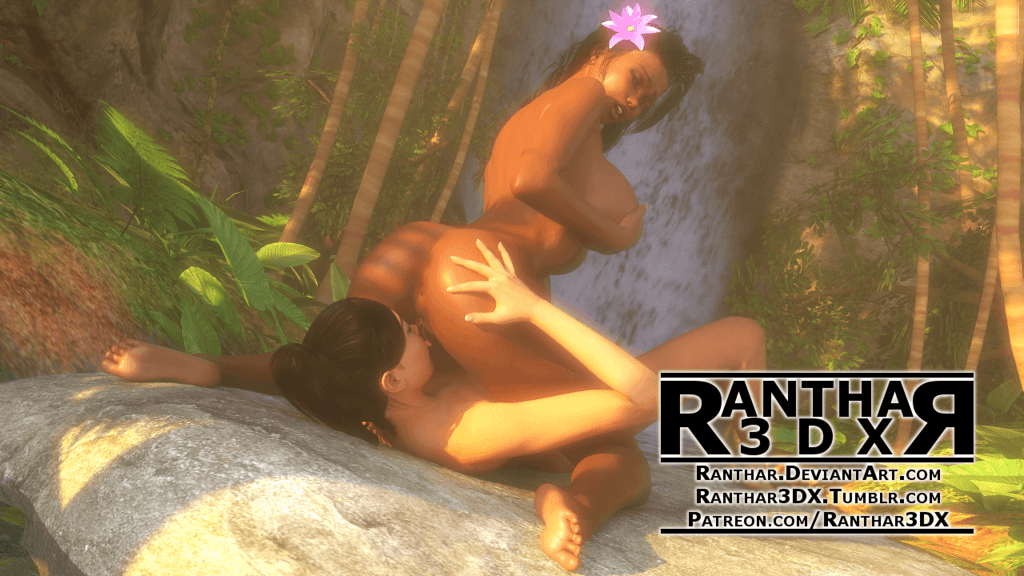 Whether Shayna is on top or bottom, it does not matter: she is right where she belongs. Ranthar does a wonderful job of portraying beautiful women enjoying themselves. I've always had a thing for gentler porn and Ranthar's art just does it for me. For instance, the way Shayna simply sits above her friend, enjoying the soft tongue working its way into her folds is remarkably simple and effective. Clearly she is enjoying herself, and her friend looks hungry for more. They are alone, isolated in their little paradise, with no prying eyes around them. There is no one else in the world but each other.
One thing is certain, Shayna enjoys her women and is comfortable with her lesbian partners. It doesn't matter where or when, as long as Shayna has a beautiful woman with her things will get hot for this muy caliente beauty.