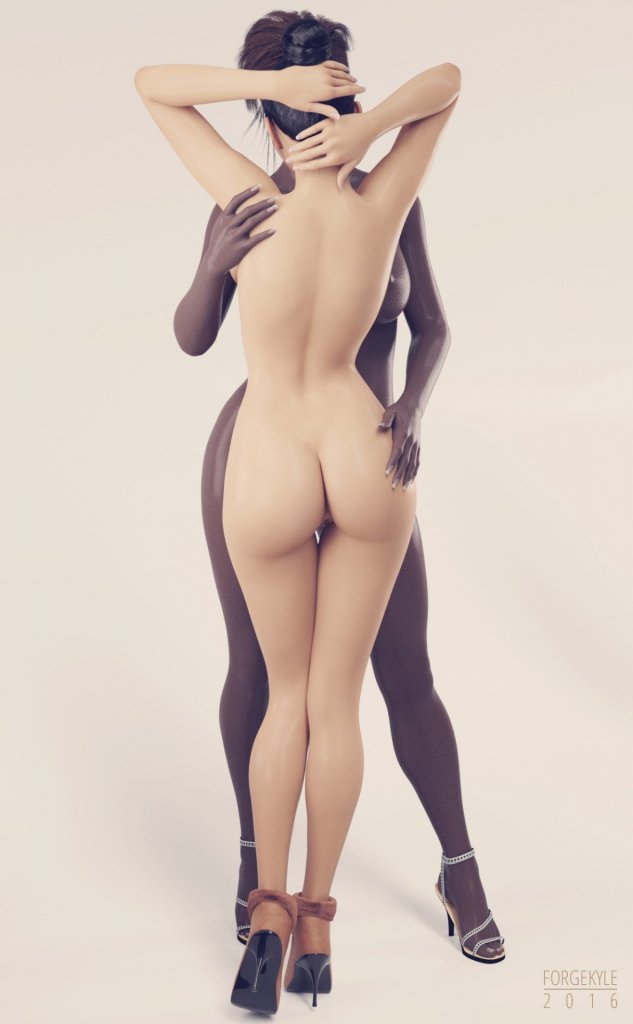 Today I would like to present a very artistic picture to you all. It's "Akira and Karah Together," by the artist Forgekyle.
There is a beauty in this picture that really speaks to me. I don't really want to address worldly matters here, but don't you agree that this render shows love and acceptance? In this age where unfortunately there are still things like discrimination, pictures like these can give off an important message. It doesn't matter what color you are, or what sexual orientation you have, love is what brings us together. It also reminds me of Yin and Yang. Two opposites that are actually complementary and interdependent.
Now I'm unsure if this is the message the creator wanted to convey. Perhaps he just wanted to make a lovely image featuring two beautiful ladies. And he has certainly succeeded at that. Forgekyle makes great use of the contrast their bodies give off while they gently hold one another. The rest of the picture consists of a lightly colored background. Because of this the two girls in the center really stand out. So whatever the underlying meaning may be, I think it's a great picture that deserves to be today's 'Media of the Day'.
If this made you curious and you would like to see more from forgekyle, check out his Tumblr here!