Even though it hasn't been that long since we featured Haneto in our artist week, we've got another nice and new image to show you! Featuring a blonde beauty with glasses taking a Selfie. Now not everyone likes those so-called selfies, but I'm pretty sure many wouldn't mind receiving one like this?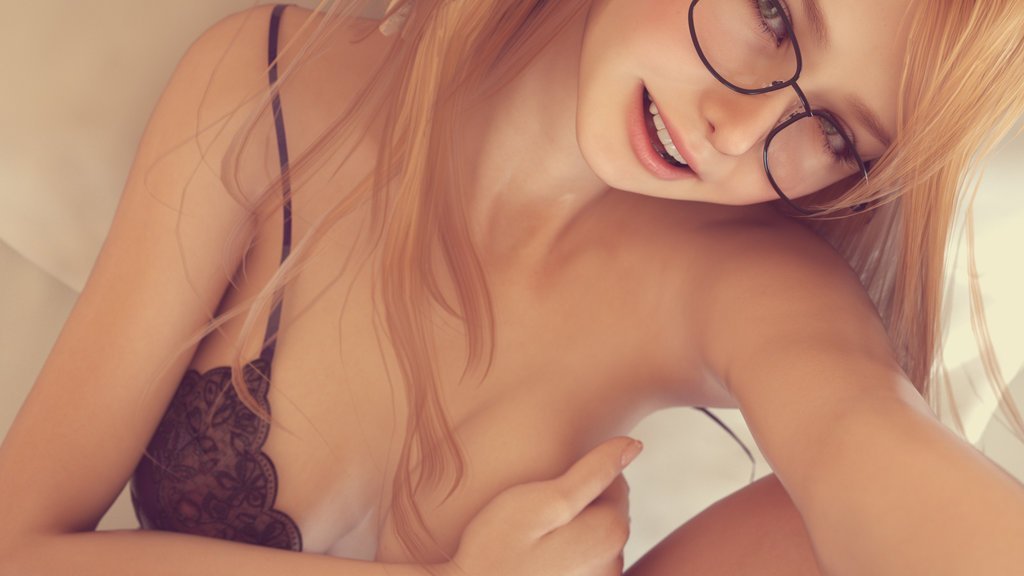 Haneto chose the perfect camera angle for this picture. The angle, the lighting and the way the girl is posing, really give off this realistic feeling. It almost looks like this girl really took a set of selfies with her phone or camera while posing in her bedroom. Wearing sexy lingerie and partially covering herself up, she is clearly teasing the viewer. Topping it off with a nice set of glasses and a sweet smile, what more can you wish for? If you ask me, it's cute and sexy.
In case you want to see more of this girl, you can actually find her in our Christmas charity set! Here she continues her photo shoot with some more naughty pictures of herself.
You can find more about the Charity set here, and if you're interested in seeing more of Haneto's work you can visit his Deviantart or his Pixiv.