Until today, Javier Micheal had totally flown under my radar. When I stumbled across this piece the varying and realistic palette of textures immediately caught my eye. From skin, to leather, to even the velvet table cloth, everything feels crisp and vivid. He manages to do this while still keeping to the erotic theme of his subject, take a look.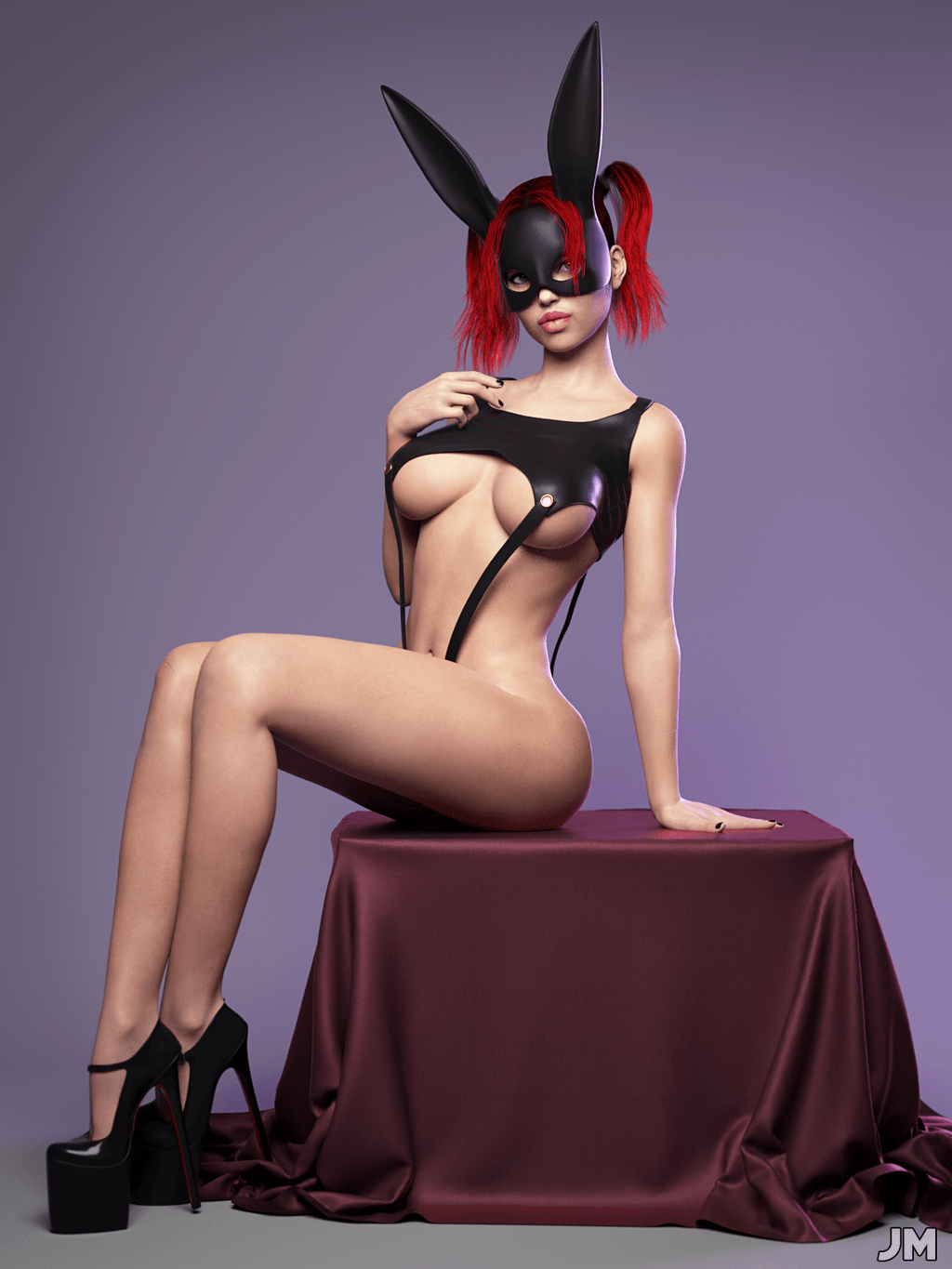 Javier Micheal's really got some talent and he's not afraid to show it off. A simple pose and that ample, firm bosom would've sufficed if he just wanted to garner the view. However, he went a step further: The composition almost looks like a picture! The image exudes a kind of vibrancy without over-saturation. His colors are subtle and dark, which actually make the sheen off of the textures all the more evident.
However, it's not just expert lighting, his model is also exquisitely rendered. Just look at those plump tits, I mean lips. Pink, soft and puckered ever so slightly. Albeit, among all this praise I do have criticism. The only aspect of this work that that felt lackluster was the hair. Right from the color to the texture, it seems off somehow. It appears ruffled and gaudy with that scarlet dye. I like to give him the benefit of the doubt and imagine that its just part of the mask, a wig attached to her masquerade. Maybe hidden behind is a silky bun tied up tight.
Speaking of tight, it would've been a nice touch to add the perky hints of nipples under that top. Nevertheless, Javier Micheal really shines through with his grasp on textures and light. His works don't just focus on the ladies, though; his portfolio also features a plethora of hunky men, really showcasing his well-rounded skills.
Have a look at Javier Micheal's other works on his DeviantArt and Tumblr!