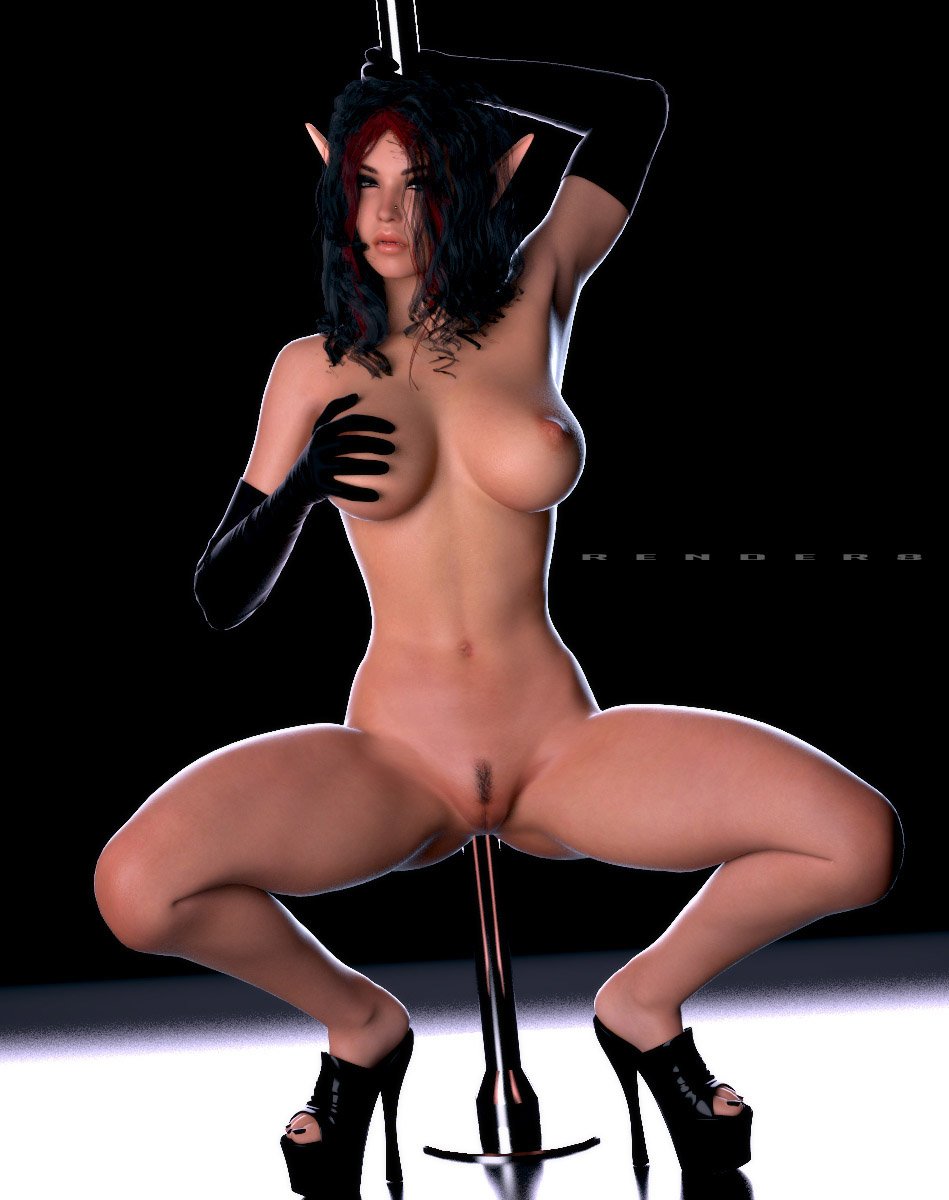 Todays' Media Of The Day comes from artist Render-8 and features a unique slant on pole dancing.
It would seem that even in mythical worlds and kingdoms inhabited by a vast array of fantasy creatures the familiar site of a pole dancer can still be found! Here we see a sexy elf wearing nothing but heels, gloves and attitude grinding here way up and down the pole. Presumably the audience in this darkened chamber is full of Orc's, Goblins, Elves and maybe even a few brave humans! Of course it goes without saying that all lapdances are paid for with gold coins or magic potions and if you don't behave yourself there's a very angry dragon in charge of security who you might have to deal with.
Take a trip to this artists deviantart page to see more erotic creations!