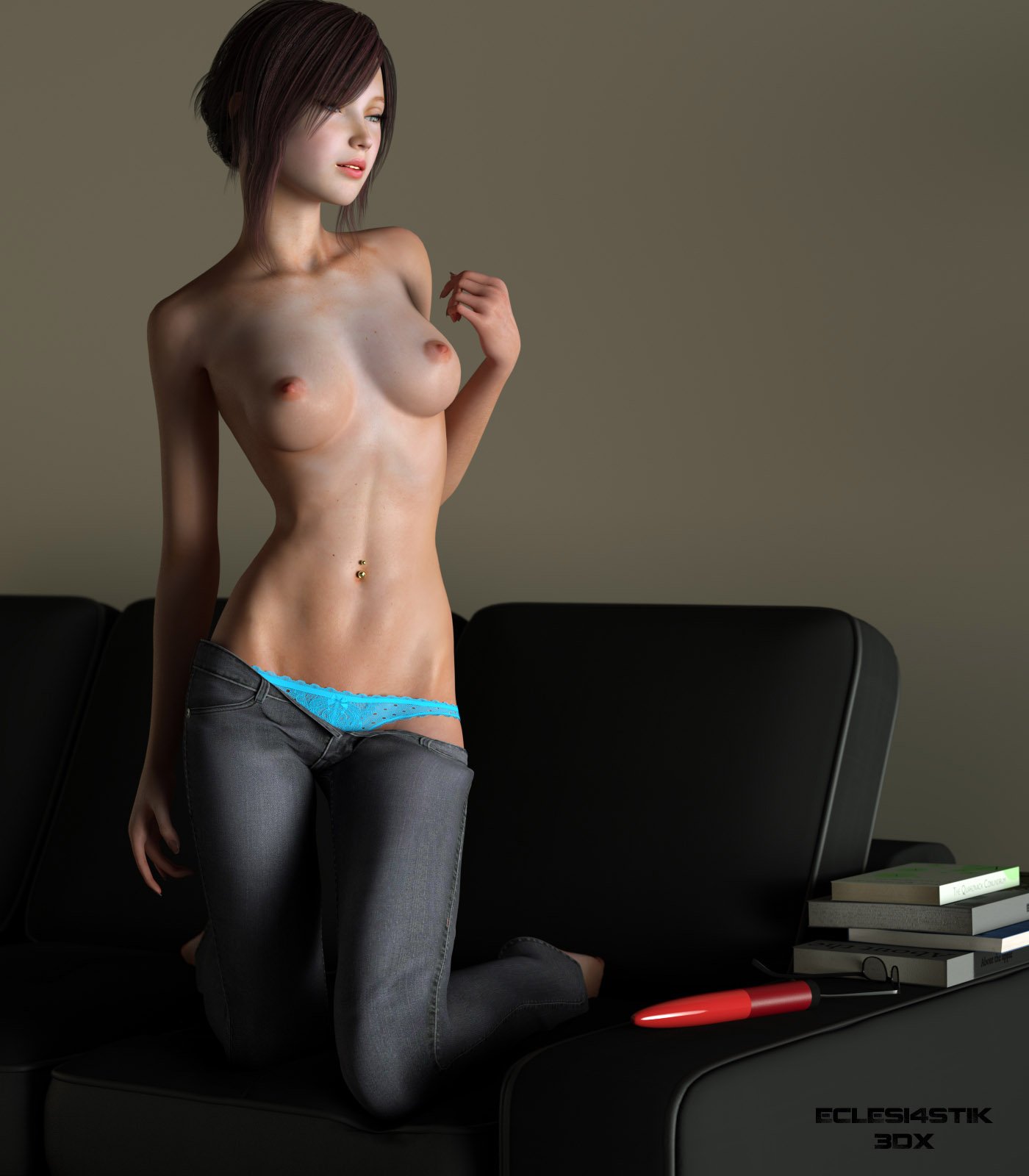 Todays' Media Of the Day comes from popular artist Eclesi4stik and features of of his lesser known characters.
It might be the middle of the day but for Ellie anytime is perfect to have a little fun with herself. We see her undressing as she prepares to enjoy her favourite vibrator and a stack of steamy literature. She pauses briefly to let the warm sunlight kiss her slender female curves and to perhaps make sure no-one can see in through the window! Chances are it will be well into the evening before she's satisfied.
Be sure to visit this artists blog to see much more of his cast of delicate pretty ladies. Just don't forget to come back here and check out Eclesi4stik titles right here in the Affect3D Store!