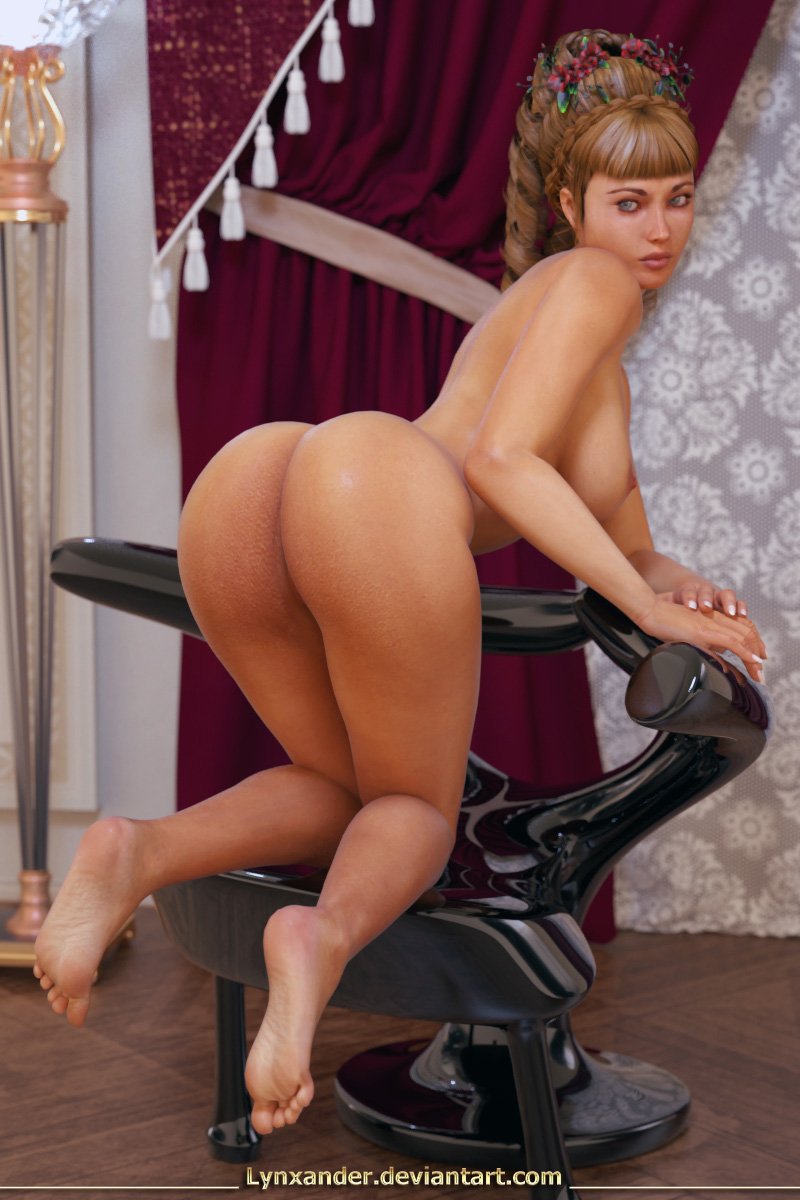 Todays' Media Of the Day comes artist Lynxander and will no doubt be a delight to those who love the booty!
It could be easy to look at this image and imagine that this classy lady in posing provocatively for some lucky guy off camera. She could be wiggling her booty seductively at him while giving him the demure look that lets him know she wants him. But there is another view one could take is that after buying that eccentrically designed black chair she hasn't quite figured out how to sit in it yet!
Make a visit to this artists deviantart page to see a wide range of erotic and non-erotic art covering everything from Trolls to Jet Fighters.