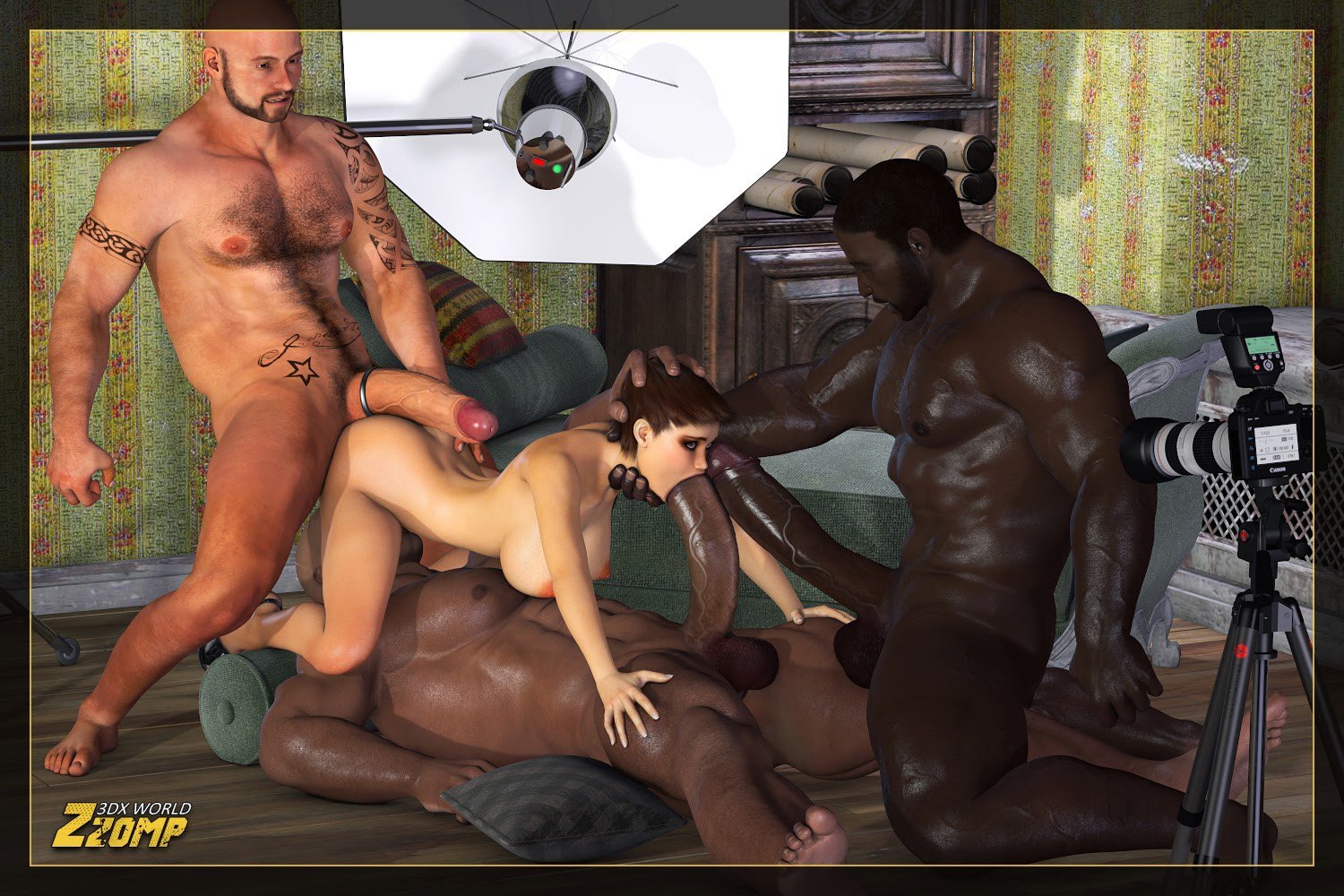 Todays' Media Of the Day comes popular artist Zzomp and features one of their lesser known characters, namely Valentina.
When we last saw Valentina she was a little apprehensive about appearing in her first movie. Clearly in the intervening years she's gotten over her shyness! Now she is involved in her first gangbang and it looks like it's going to be an experience she won't soon forget. As two guys jostle for position to get their huge cocks in her mouth a third guy lays his cock across her back lettting he know what's coming next!
Check out this artists blog to see more of Valentinas adventure then get yourself Zzomp's free 3 part Tihanna Loves Orcs set right here at the Affect3D Store!