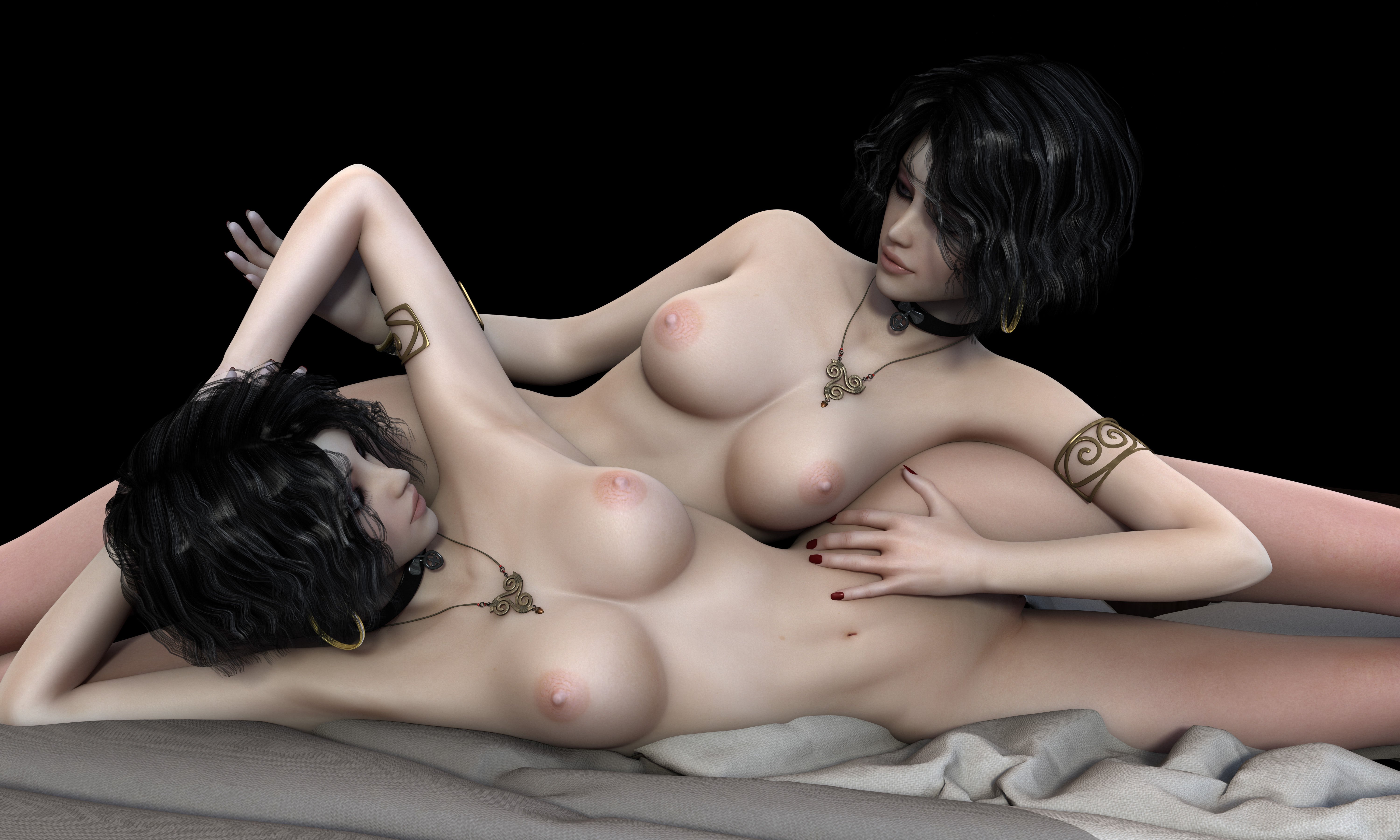 Todays' Media Of the Day comes from artist Augustus99 and serves to highlight the ever popular allure of twins.
Here we see these raven haired sisters engaged in a lively discussion with each other. Sharing the special bond that only twins do means they're both happy and comfortable to be laying across each other completely naked. Of course we all know how quickly discussions between siblings can turn into arguments so perhaps someone should come between them and nip this in the bud before it turns ugly! Anyone want to kindly volunteer?
Visit this artists deviantart page to see not just more of the twins but also a host of other sexy ladies from the world of fantasy and science fiction!