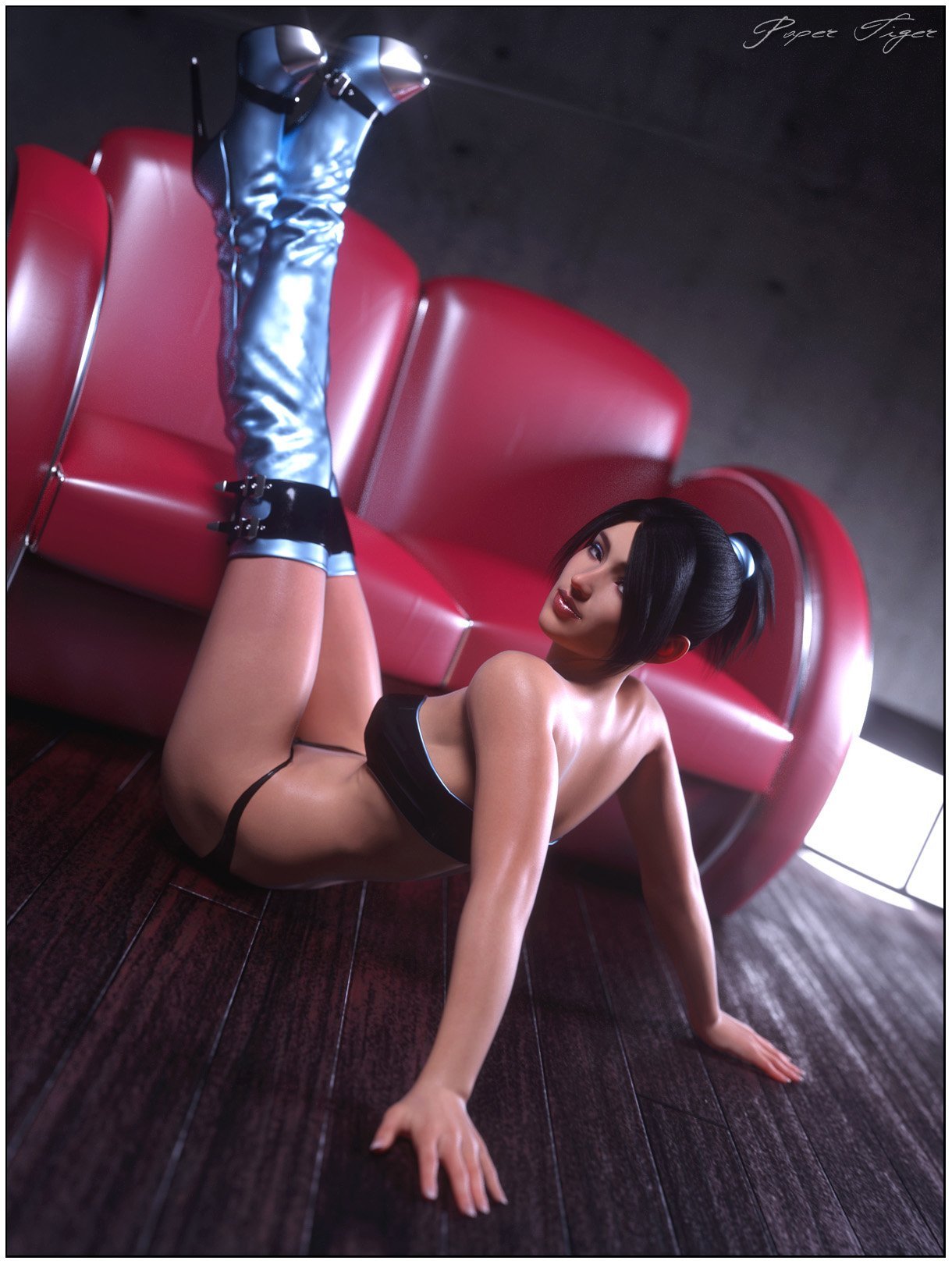 Todays' Media Of the Day comes from artist Paper Tiger and features a girl who certainly has very distinctive taste in footwear!
There's a certain satisfied smugness in this ladies expression, perhaps she's thinking "Like these boots girls? They were the last pair ever made and I got them!" As she shows them off to her friends they are jealous as they share the same taste in fashion as her. When she goes out clubbing this weekend these boots are sure to get some attention, especially when paired with such a revealing and coordinated outfit!
Pay a visit to this artists deviantart page to see pinups ranging from classic to sci-fi and featuring an impressively wide variety of leading ladies.