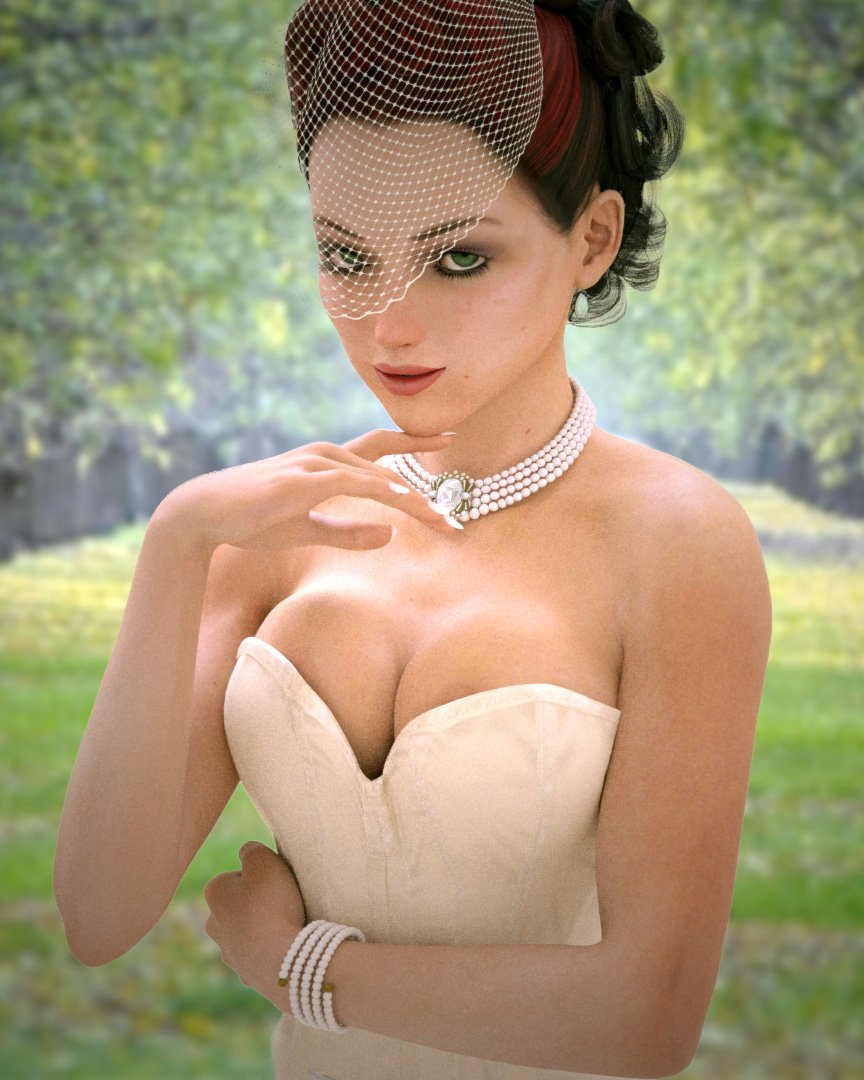 Todays Media Of The Day comes from artist Snowmach and shows that sometimes 3DX girls do actually wear clothing!
Whether it's for a wedding, a fancy party or just to feel good most women relish the opportunity to get dressed up and look their best. We could assume by the red tint in this girls hair that her usual fashion style is a little more edgy but today she's gone for a more elegant, sophisticated look. Perhaps she is is the embodiment of the phrase "inside every good girl there's a bad girl waiting to get out"? The guy (or girl) who takes her home after this al fresco soiree won't know what hit them!
Pay a quick visit to this artists deviantart page to see a small but perfectly formed gallery featuring some very distinct ladies.