When reviewing possible Media of the Day, Affect3D staff will mark each submission with a "yes" or a "no" vote. When someone submitted Heat by TweezeTyne I wrote "OMG yes!" Hopefully the reason for that particular response is self-evident.
What I love most about Heat is the intensity. While many of the images we feature as MotD are posed, pin-up style images, Heat creates the impression of being a single blink of the eye from an intense candid moment. The expression of the girl, the drama of the lighting… It's a really pleasant departure from the norm. For me, it's also the perfect marriage of porn, art, handsome physiques, and a great cock. My only wish is that there was more cock… Actually, I have two wishes, more cock, and that the girl with the beautiful breasts would be penetrated with said cocks. It's not hard to imagine where this scene goes next, at least.
I really love this image.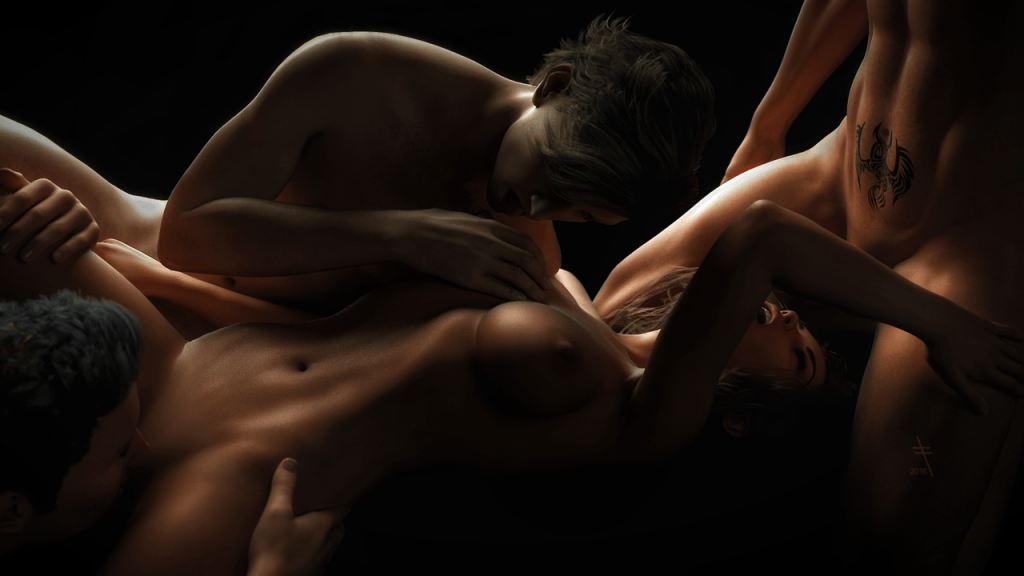 If you like Heat, be sure to check out more of TweezeTyne's images on Tumblr and DeviantArt!