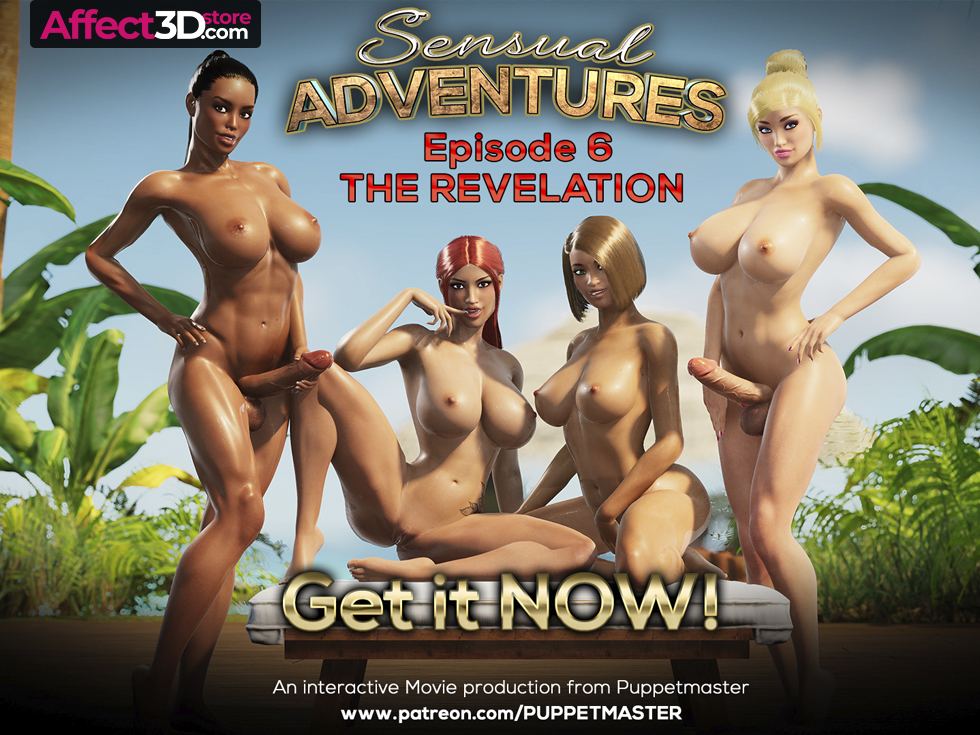 Finally, it's here! Sensual Adventures Episode 6 – The Revelation is available now, and Puppetmaster really has outdone himself! You can grab this new, futanari animation in the Affect3D Store now!
After her epic fuck with Brittany and Jasmine, Trinity decides to go for a well-deserved massage at one of the resort's spa rooms. Unfortunately for her, however, the usual masseuse isn't available and Trinity finds herself confronted by a very hot replacement. Luckily, this newcomer is a very willing substitute. I guess this new girl will just have to do as she happens to be the long-promised Marcia. And what an epic entrance as we also re-unite with the series' other three characters to create a sultry and hot AF foursome! Watch as Brittany and Trinity fuck the brains out of both Jasmine and Marcia. And enjoy a uniquely hot and original sex train with all four characters!  Sensual Adventures: Episode 6, The Revelation will get your blood up with a plethora of positions, hot teasing, and cumming galore!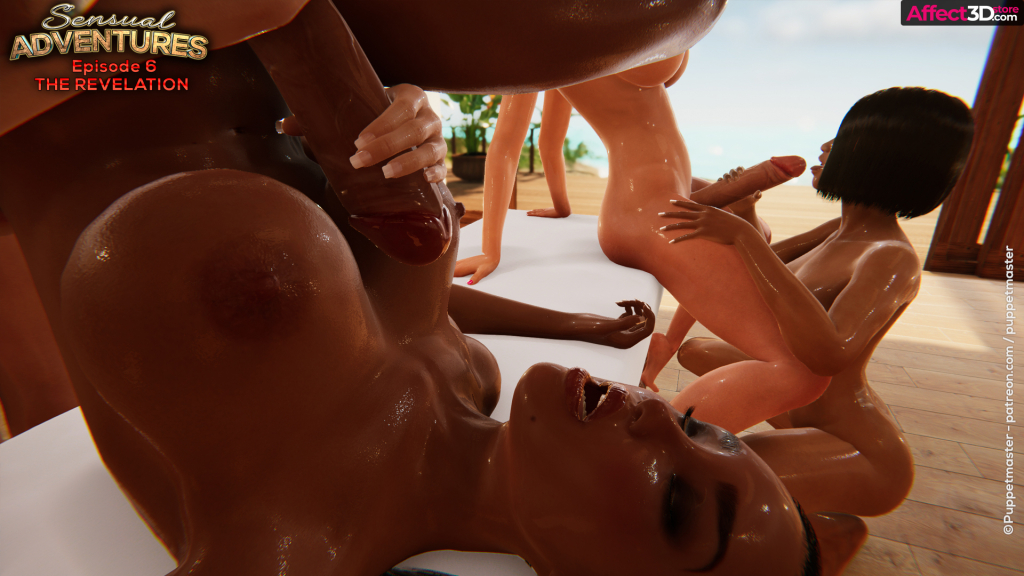 You can grab Sensual Adventures Episode 6 for $24!
What's Included:
Cinematic version:

A 26 minutes 51 seconds  HD, fully animated video from Puppetmaster

Interactive version:

The Windows only Episode 6 – The Revelation PC game
Customizable positions – choose between pussy or anal, night or day, and music or no music.
Allows for all the view options of the cinematic version but change whenever you like.
Character customization to change hair, skin, wetness, balls, and other features.
8 sex positions and 4 Cumshots!
Movie-Maker feature:

10 new poses to choose from
Utterly free camera control
Auto-Camera mode, for an immersive, movie-like experience
Character switching for poses
Choose Anal or Pussy penetration (not all poses supported)