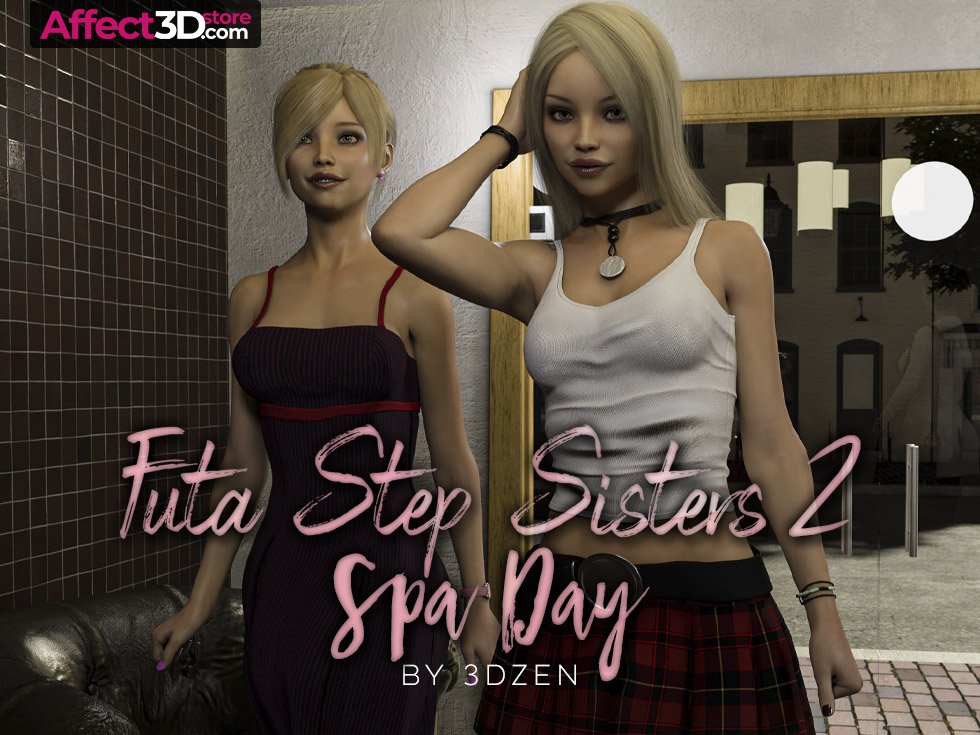 3DZen's unique futa family is back! Indeed, Futa Step Sisters 2: Spa Day is here! Catch up with these very cute stepsisters as they continue to discover and explore their urges.
Amelia and her two step-daughters, Kylie and Kayla, are heading to the spa for a little girls' R&R. Little do they know, however, that the yoga instructor/lobby girl is hot as hell. Naturally, as soon as the "twins" see her, they can't help the arousal that ensues. Alyea, the instructor, takes the girls to the changing room and leaves them to get ready whilst Amelia heads to the yoga room. There is just one problem, however – both girls are now horny as hell. And Alyea even indicated she found them cute af. Kylie feels it's time for her to experiment with a girl outside of the family whilst Kayla isn't quite ready and so asks her step-sister to help her vent her excitement. Being a loving step-sis, Kylie goes down on her and makes her cum all over her face.
Then, it's time for her to have her own fun! Alyea returns to find Kylie wearing just a towel. The latter easily seduces her crush and convinces Alyea to go down on her. This leads to the fitness instructor then licking her new lover's pussy before letting her fuck her in the ass and creampie it. Meanwhile, Kayla and her step-mom have some serious fun of their own in the yoga room!
Be sure to grab a copy of Futa Step Sisters 2: Spa Day for $12.99 in the Affect3D Store now! That's 153 HD renders in comic and textless form! Or perhaps you didn't get a chance to snag episode 1 when it was released? No worries, you can get both for $18.99 as a bundle! Episode 1 contains 115 images, so that's almost 270 images total!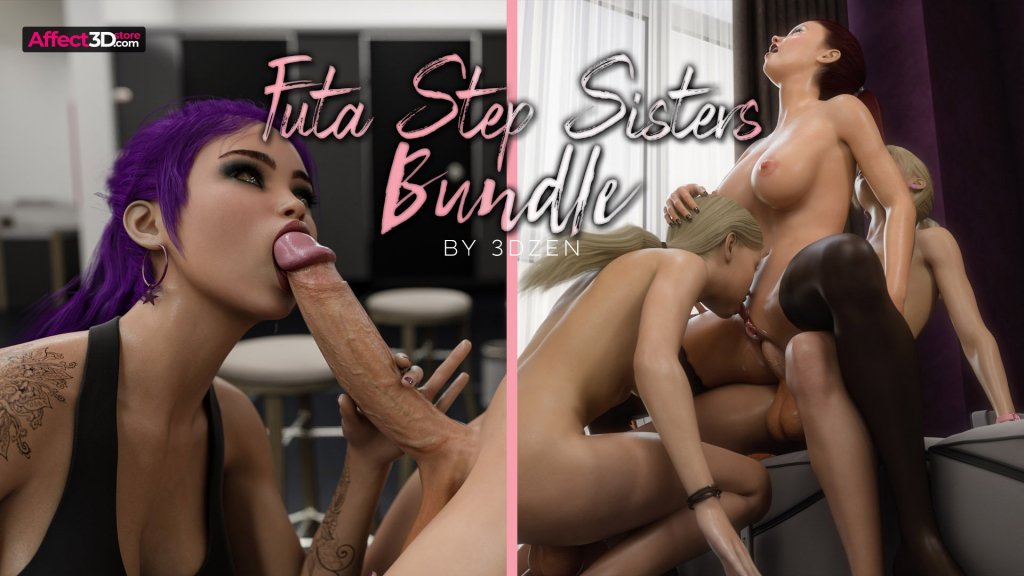 If you missed episode 1, here's a recap: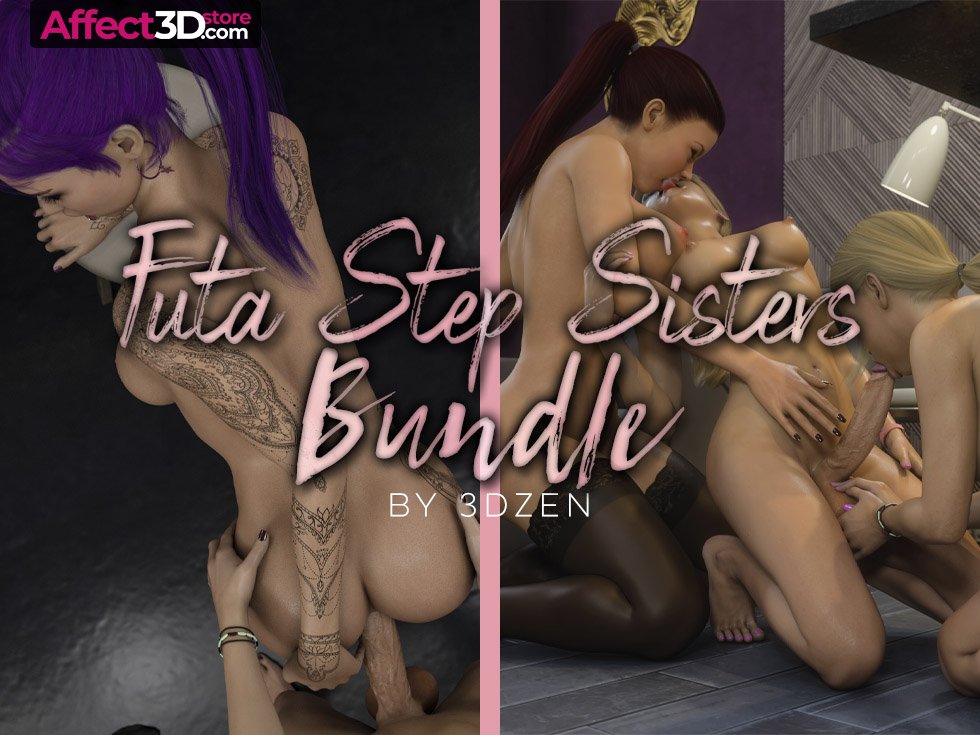 Attending college can be frustrating. New classes, new environment, new people – it's a lot to take in but for some, there are other issues that get in the way of learning. In the latest from 3DZen, Futa Step Sisters, stepsisters Kayla, and Kylie are having some issues with their cocks. Constantly needing to jerk off between classes has caused them to be tardy and lose focus on their studies. Luckily they have someone to help, their stepmom.