Amusteven is back with Ms. I! Seems like this hot blonde milf has been very naughty and Amusteven just happened to capture it!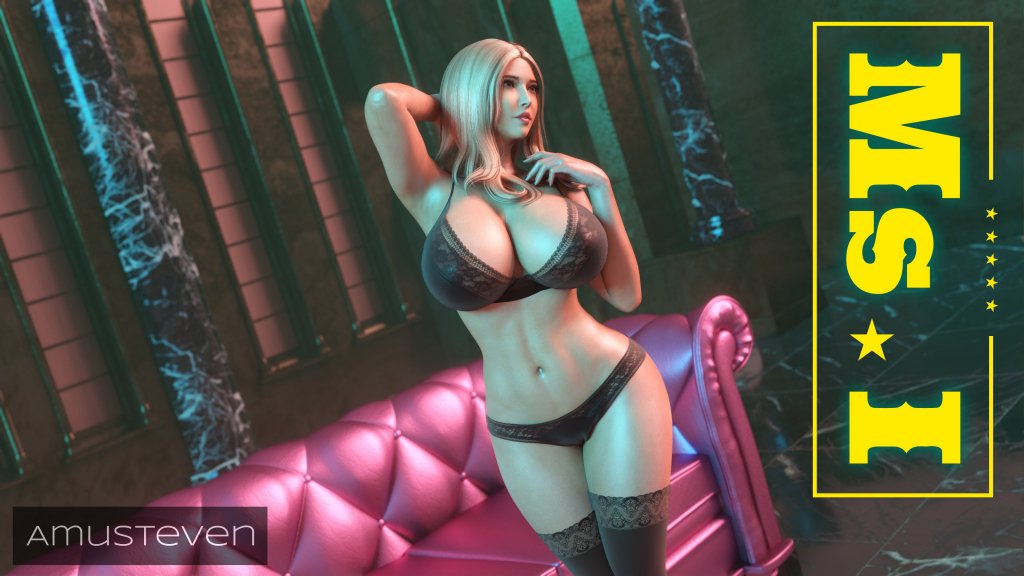 Ms. I, a blonde babe with huge tits is an innocent model. Moreover, it's her first time behind the camera and she's posing for a lingerie magazine. Little does she know, however, the camera man intends on making this shoot about more than just fashion. As the blonde poses and shows off her amazing assets, the cameraman can't help but get horny. He drops his pants and reveals a massive boner. Naturally, the poor dude is unable to shoot and asks his model to lend him a helping hand. Being an innocent babe, the blonde agrees and begins jerking him off. Turns out this isn't enough and she switches to a boob job. Once more, the cameraman proves resistant and manages to convince the model to sit on his dick… with her ass.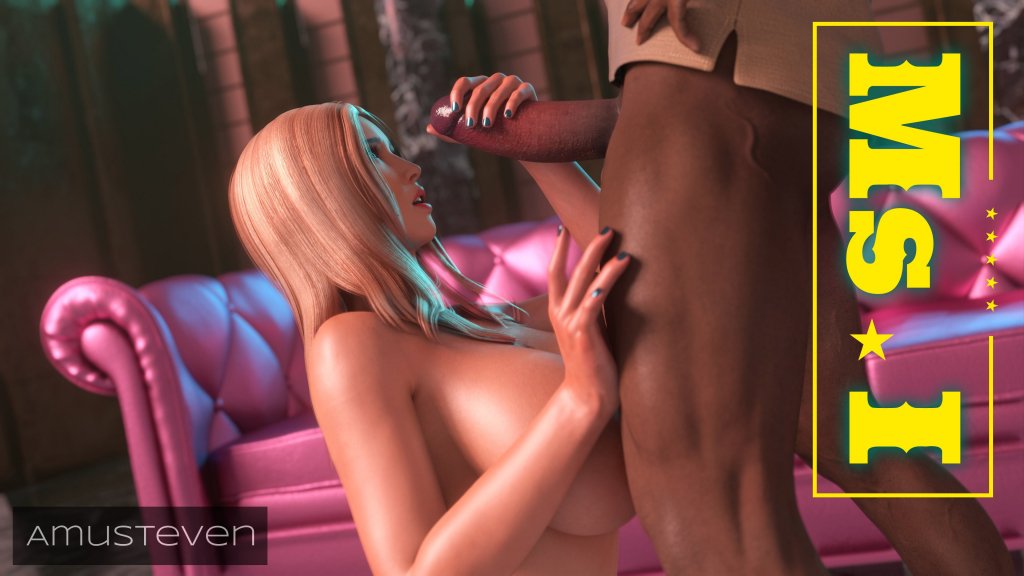 The man's massive cock has a hard time fitting, but once in, Ms. I begins going up and down on his shaft. Feeling a need for speed, the cameraman switches things up and begins fucking the model from behind on the couch. He then picks her up and spreads her legs for the cameras, that are still recording! Despite a very insincere cry of protest, he switches to her pussy and creampies the model! Looks like Ms. I got more than she bargained for, but hey, at least she'll be famous!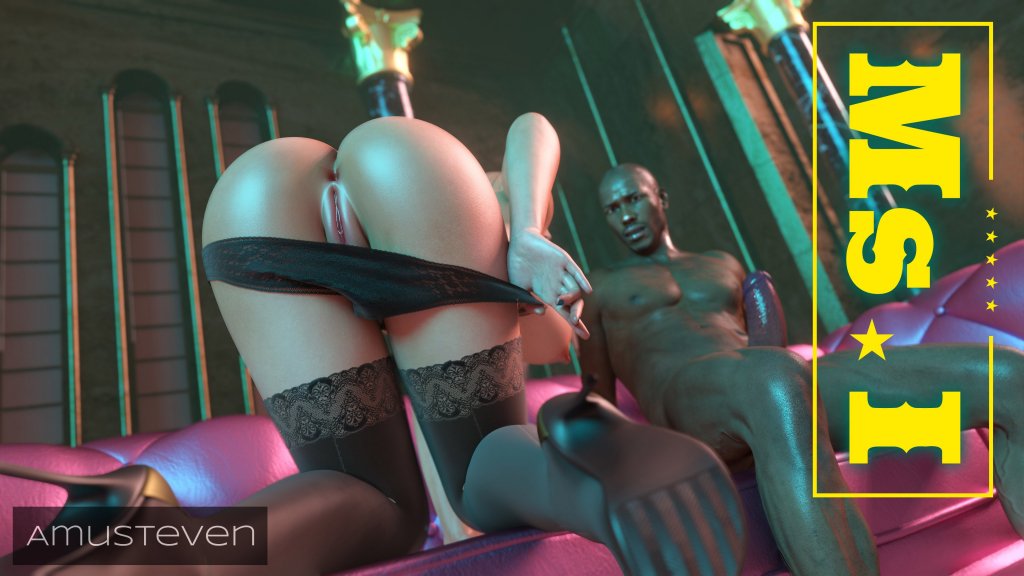 Amusteven's hot set, Ms. I, totals in at 135 unique images. The Standard Edition contains  clean, textless version and a text/comic version for $10.00. There Deluxe Edition contains a 4k HD version of both the clean and text version, as well as three 3D versions: a Stereo Side-by-Side for those of you with a VR headset, a Stereo Side-by-Side Swap so you can view it by crossing your eyes, and a Stereo Color Anaglyph if you have a pair of red-cyan glasses! The Deluxe edition can be all yours for $15.00!