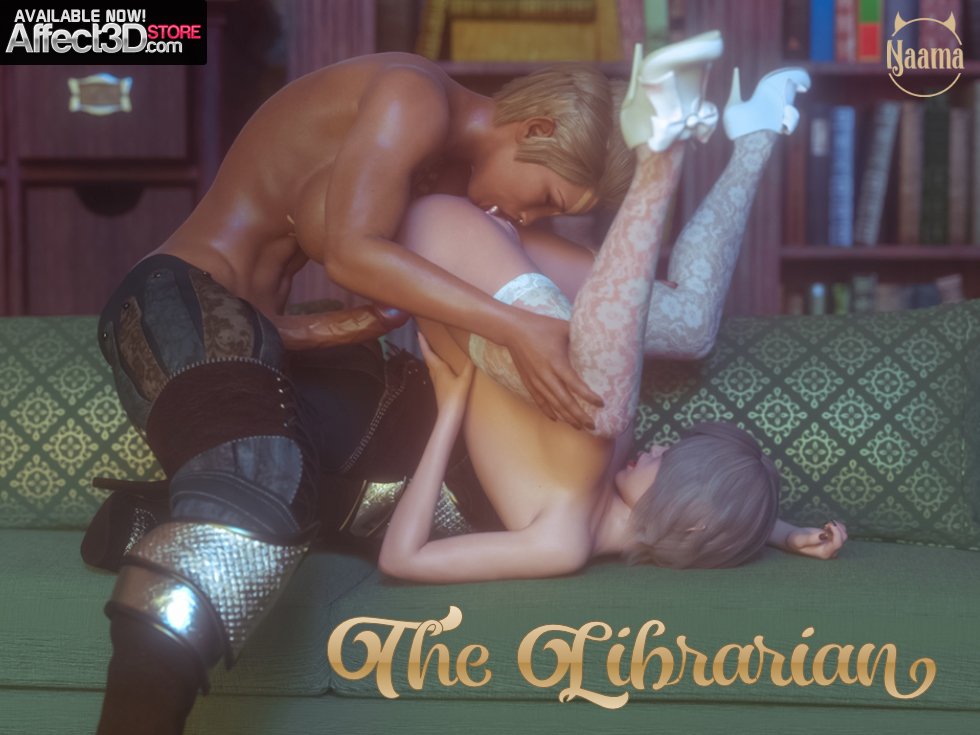 Today we have a new release from Naama! Indeed The Librarian is available now in our Affect3D Store and is bound to bring out the bookworm in all of us!
It's a rainy, glum kind of day and you're lazing about in the library perusing a few old books. Basically, you're bored shitless. But suddenly you notice the hot little babe on the couch at the other end of the room. Cute face, tight little body, and an outfit to match. I guess these books will always be here right? On the other hand, that little minx might not be. So you throw caution and any semblance of library etiquette to the wind and head on over to the gal.
It's not long before the two of you are making out and stripping off. You're already rock hard your new-found friend doesn't hesitate to go down on you in a steamy sixty-nine. She's so good at it you can't help cumming deep in her throat. But it's not long before you're up and ready to go again. Switching between missionary and doggy style, both standing and sitting, you and your lover have one intense library session! As you cum deep in your lover's pussy, you think it's over. Unbeknownst to you, however, a third avid reader has entered the room!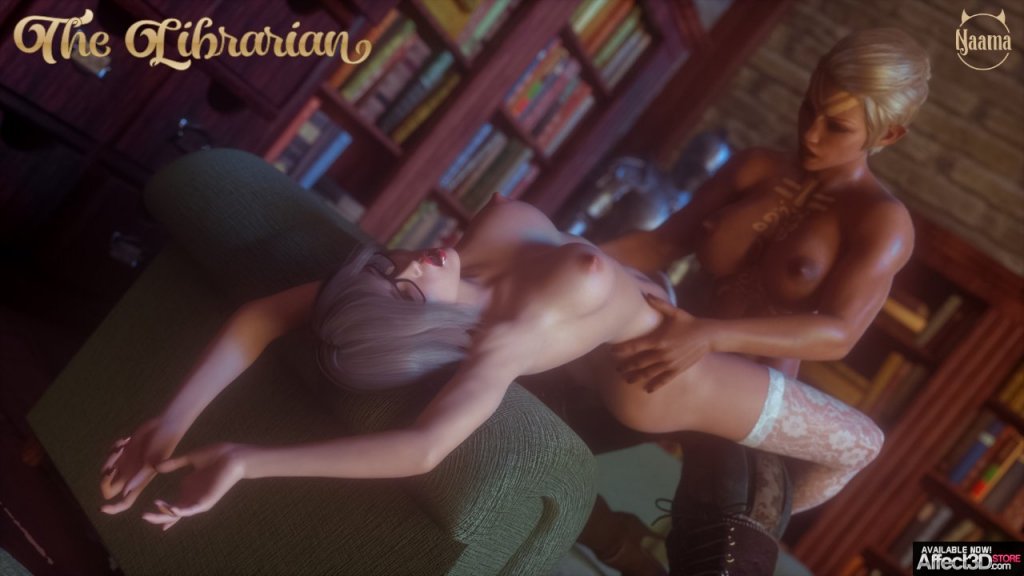 Well, I guess it's still raining and the afternoon is long! Might as well keep on reading aye?
I really love Naama's style. In particular, how this talented artist depicts dreamy and hot as hell scenes… And The Librarian is just one of these! So make sure you grab a copy for $10 in the Affect3D Store now!