The Challenge
When Marie asked me to write about my favorite 3DX girl I was super excited. However, as the days went on it became harder and harder to pick a favorite. There are A LOT of girls to choose from! I slowly became less excited and more frustrated that I couldn't narrow my choices down to one. One day as I was drawing it finally clicked. I knew who I wanted to talk about. And thank goodness because the process was driving me mad.
And The Winner Is….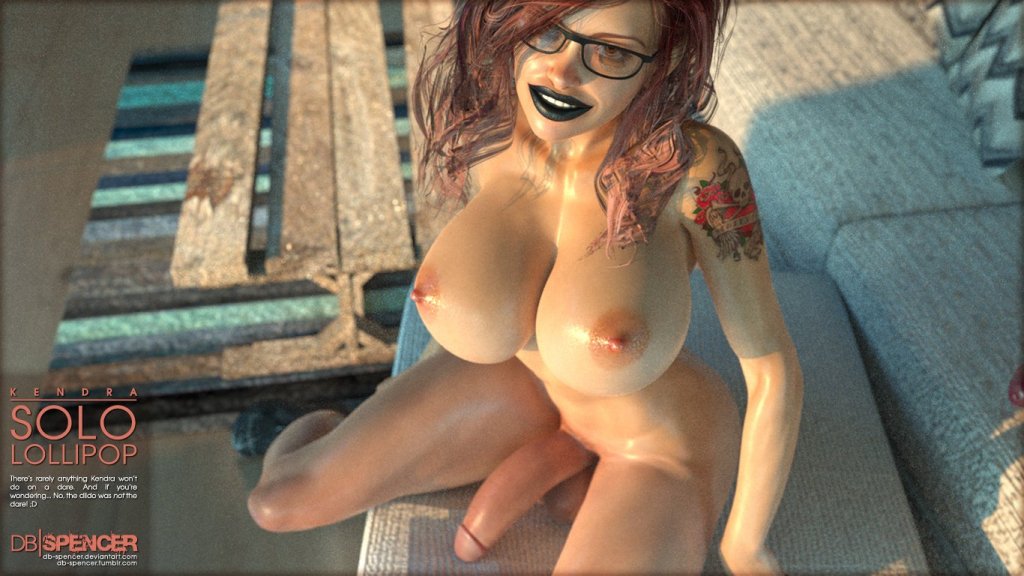 Kendra by db-spencer is one of my favorite 3DX girls to date. Even more so, db-spencer is one of my favorite 3DX artists. It goes without saying that I would love nothing more than to have one (or more) of her stunning creations to exist in my world. Alas, as there is no way to physically manifest such a thing I am left with the scenarios created in my head. *sigh*
I am sure there are plenty of people who are either confused or wonder why I chose Kendra. Never mind the fact that dickgirls are my one true love when it comes to 3DX or erotica as a whole. There is a filthiness about her that I can't get enough of. She is all about self-gratification and who can blame her? If I had a dick like hers I would be sucking myself off all the time as well. Self-sucking is popular when it comes to dickgirl porn but the results are nothing less than satisfying to witness.
I first saw Kendra in her image set entitled Solo Lollipop and it is still one of my favorite things to look at. Aside from her stroking her massive cock and sucking it until she cums, she also has a huge dildo in her ass. Her expression is priceless and it exudes a level of cockiness. She knows she can easily find someone to come please her but who would be able to do it better than her? And that's what I love about her. Her attitude she gives off is almost off-putting but there is a certain charm about her that makes it more enticing than anything.
Underneath It All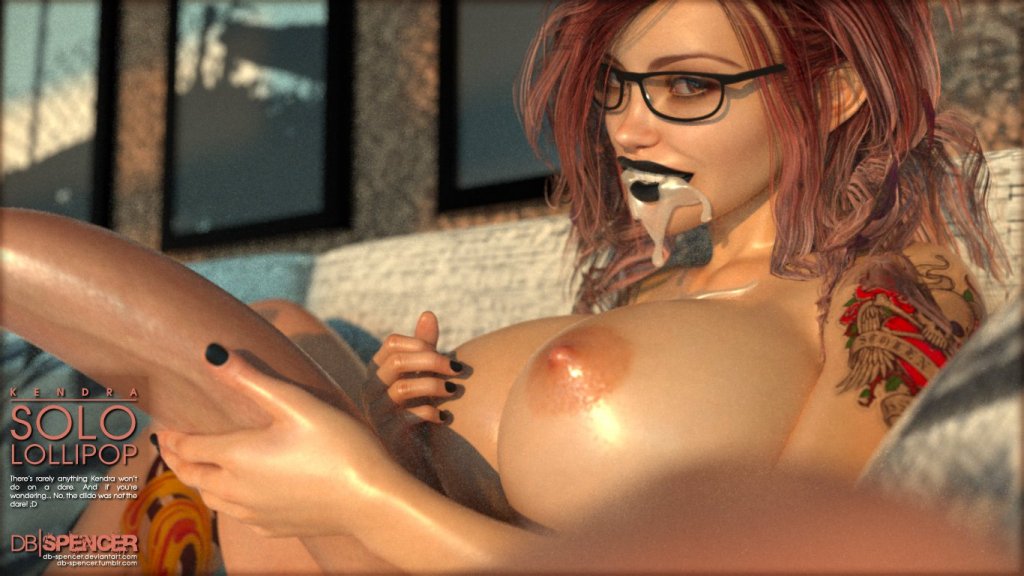 Besides her thick, massive cock and her ability to put something just as big in her ass I really love her overall aesthetic. She has messy hair, wears black lipstick, and combat boots. She gives off an edgy vibe that's possibly a little nerdy. These attributes make her all the more interesting as there is something that stands out about her but you can't quite put your finger on it. Almost like the super sweet girl that you encounter but behind closed doors she's into BDSM. It's the idea that there is something filthy about someone that can make them more intriguing, so naturally you want to find out for yourself if your hunches are right or if you're simply wanting to make it a reality. 😉
There are plenty of 3DX girls that I admire. From their huge cocks, plump tits, slender figures, and so on. I could go on for days about other 3DX girls that I love but today it's all about Kendra. One of the many girls I wish existed so I could have a taste of her thick cock.