Not long ago we caught up with Astaroth of Digital Seductions, who shared some details on the team's up-and-coming projects! There's a lot in the works, so tuck in for this exciting update.
Astaroth: "We're currently working on two new games – Countess in Crimson and Forbidden Curiosities. You can direct your readers to our blog at https://digitalseductions.com/blog if they wish to follow the development."
Countess in Crimson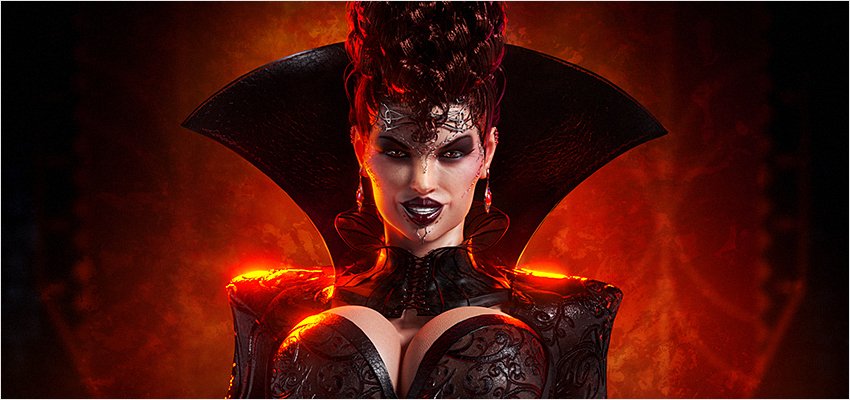 Here's an excerpt from a recent blog post on Countess in Crimson.
Many of you probably remember, in our previous game – Cockwork Industries, you had to increase your reputation with each separate character to unlock sex scenes and endings. In Countess in Crimson we're approaching this differently. Instead of character reputation scores, the player will be developing three "Personality Traits": Empathic, Naughty, and Impressionable.
Empathic – You care about people around you, even at the cost of your own self-interest.
Naughty – You love all mischief, big and small. This includes flirty and cheeky behavior as well as downright rude, evil, or cruel.
Impressionable – You're likely to be influenced by others or your own unfounded beliefs. Also associated with spirituality and superstition.
Each girl will be attracted to one of those personality traits and each trait will allow you to unlock additional content with more than one girl. For example, developing the Empathic trait will improve your relationships with both Ashley and Irina.
You can also read more about Countess in Crimson in Digital Seductions' announcement post (which introduces the concept, characters, and more) and a couple of development updates. The highlights, however, are that all the game's writing, characters, and location are all complete, the UI is 90% complete, and the coding has just begun. Exciting news!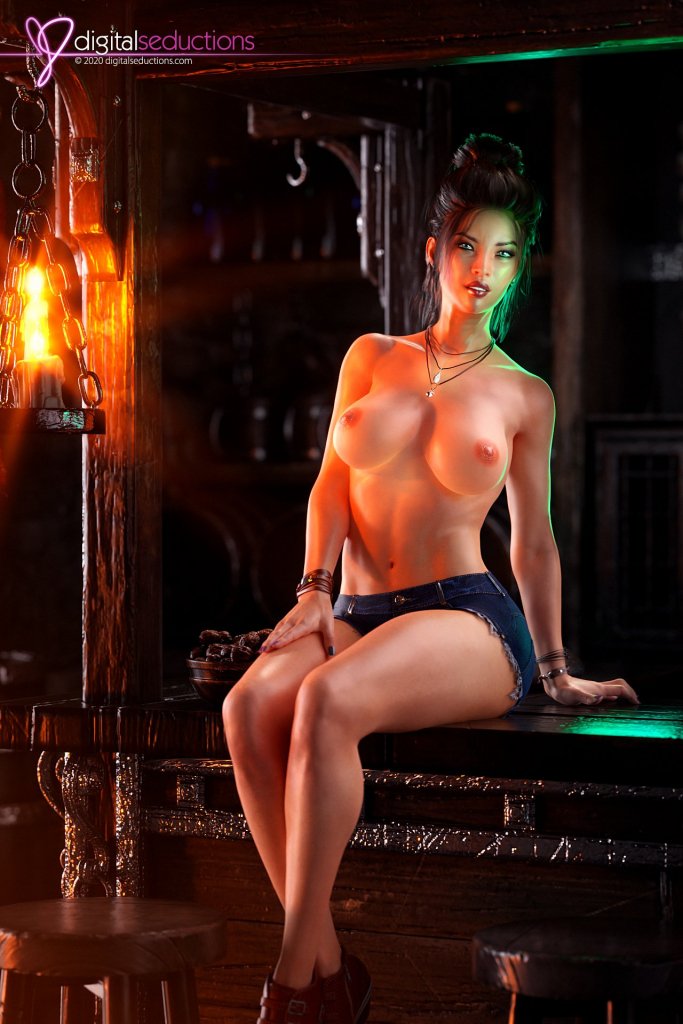 Forbidden Curiosities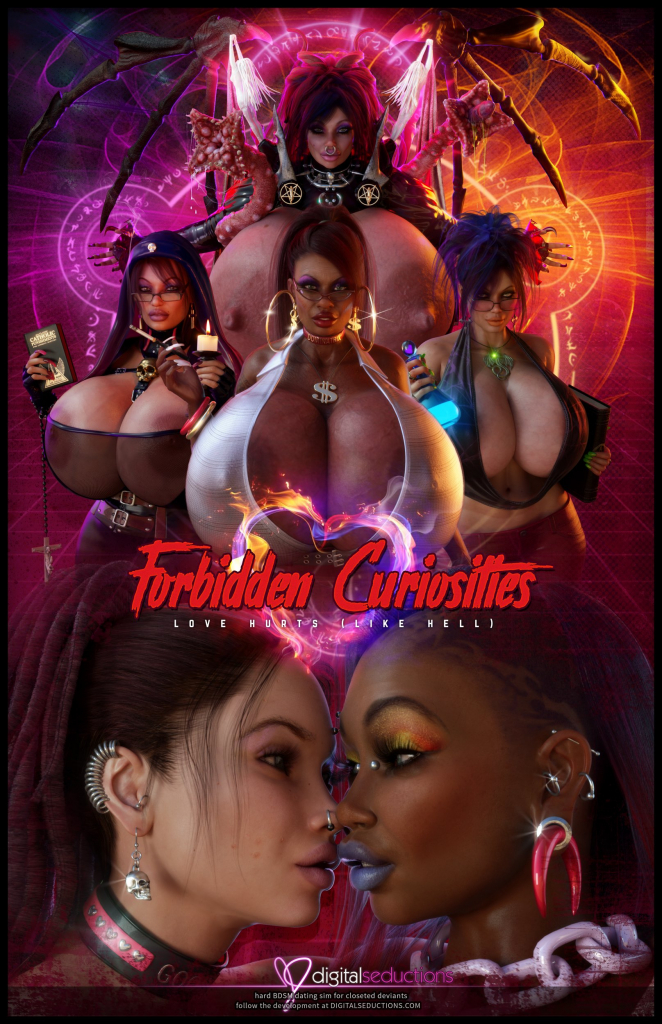 Digital Seductions have also released a number of blog posts about the other title Astaroth mentioned, Forbidden Curiosities.
"Content-wise Forbidden Curiosities (FC) strays far, far away from what we showed you in Cockwork Industries (CI) and what we are preparing for Countess in Crimson. There's no vanilla in it, only spice, sweat, and tears.'
"For those of you who glimpsed at the presented artwork and are now wondering – will there be any 'normal looking' characters in FC – yes, there will be. An honest word of advice though – if you're not into oversexed bimbos, silicone inflated lips, giant cocks and even bigger boobs – stay clear. Even with a bunch of 'normal' looking NPCs you're clearly not the target audience."
Thanks Astaroth! That last one [below] reminds me of a character from a certain show featuring orphan clones… We'll be sure to check that out. Let us know what you think, and if you haven't already, we highly recommend you check out one of Digital Seduction's earlier works, Cockwork Industries!