Since our monthly editorial column "What's Your Fetish" kicked off in August 2016, most editions included a fetish poll. In this article, Garrett Hao and Elayn Wild analyzed the results of two such polls, on anal sex and elves. Garrett is responsible for the "What's Your Fetish" column every month; while Elayn writes about a variety of topics at Affect3D. In this article Garrett focuses on the anal fetish, while Elayn focuses on elves.
The polls on anal sex and elves received a combined total of 605 unique responses. We will admit at the outset that they are not scientific (they suffer from selection bias most of all). Still, they offer fascinating insights into your fetishes and fantasies.
Being Anal About It: Is Anal Sex Actually Popular?
Our poll results clearly show that anal sex in 3DX is very popular with male respondents; but it's a more complex picture with females. We found the men to be enthusiastic in their support for anal sex, both in porn and their personal lives. Of men, 75.4% had either experienced anal sex and enjoyed it, or had not experienced it but wished to.
Most cited pleasure or variety as the reason they enjoyed anal. While our questions didn't separate anal in porn from anal in real life, pleasure and variety are variables that we can apply to porn and actual sex. Men accounted for 346 of the 378 respondents on the anal sex survey, so sample size is not an issue.
On the other hand, the sample size for women was very small. Nineteen out of 378 respondents to the anal poll identified as female. Another 13 declined to report their gender. With so few responses, we really can't draw any firm conclusions about how our female respondents feel. The numbers, such as they are, suggest that women do enjoy anal. Fully 100% of those 19 women said they either had anal sex and enjoyed it, or wished to have it. However, our question wasn't specific on whether they were receiving anal or engaging in some other form of anal play (e.g. pegging).
But why is anal popular? Our male respondents cited variety and pleasure (53.3% for both combined) while the limited female sample responded similarly (47.3%). This question also drew "no fucking babies," "it's dirty," "too much poop," and "prostate stimulation (Futas)" among its more amusing responses. That last response in particular was a reference to futanari girls who have both a penis and a vagina, possibly having an additional route to orgasm via prostate stimulation.
Is anal more about men than women?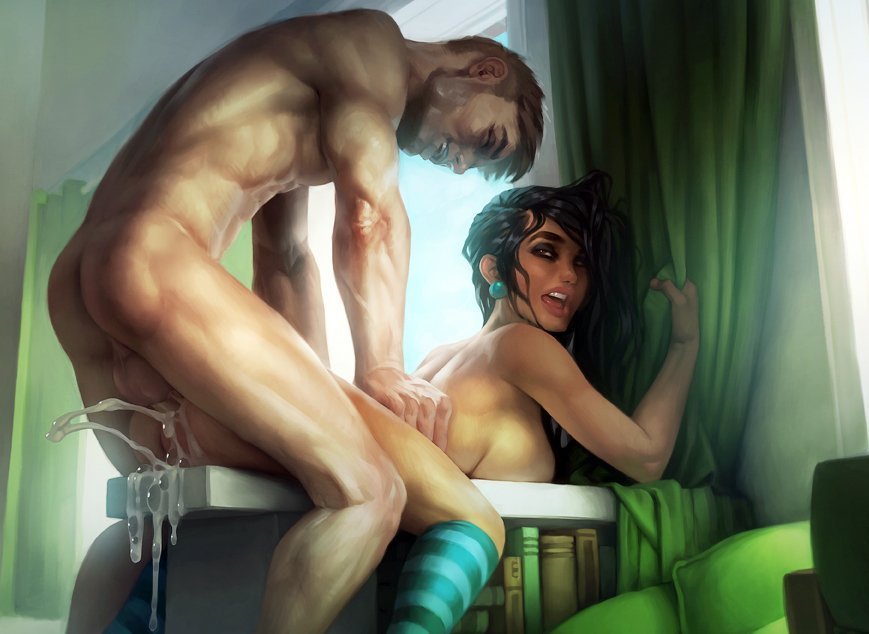 The small sample size for women prevents us from drawing any definitive conclusions. The poll also didn't account for men who like to receive anal by any means.
Even so, we are left with the question of whether anal sex is actually becoming more popular or not. Some argue porn drives the rise in anal sex, especially in an age where porn consumption is far more prevalent. Could anal intercourse be something that men desire but women merely tolerate at best? We would need more data from women to be sure.
We also asked what type of scenario in which anal sex would be desirable. "Dickgirl on girl" was far and away the top choice at 46.8% (including write-in responses). One respondent even wrote "dickgirl +3 on girl" as their choice. The next most popular scenario was the more vanilla "guy on girl" at 20.8%.
The dickgirl fetish, it's worth mentioning, also received far more comments than any other fetish featured on What's Your Fetish. This is likely due to the popularity of dickgirls at Affect3D, and again, our polls suffer from inherent selection bias. Those who chose to take the poll are also those who are likely to frequent the site. Thus they're more likely to be into dickgirls.
The Delicate Feast
We asked your opinion on which type of elves were your favorite, why, and what sorts of sexy situations you enjoy them in the most. Though not as popular as the poll on anal sex, 227 of you decided to share your opinions with us.
We did receive a few responses of dubious authenticity. One respondent identified as Apachi, possibly misspelling Apache. Maybe they indirectly indentified as a Two Spirit, which is the third and fourth gender role in some Native American tribes. Another identified as an A-10 Warthog that likes delicate dickgirl elves. This makes sense, since everything seems delicate to the robust A-10, and a dickgirl's cock is usually her focal point. It is well known that A-10s are literally built around their massive gun. 😛
Now that I'm done being a smart-ass…
An overwhelming 87.7% majority of respondents identified as male. Only ten were female, one transgender, and fifteen chose not to identify. Unfortunately we cannot really makes any claims about the preferences of the latter identities (military aircraft notwithstanding). The non-male sample size is simply too small to draw any reasonable conclusions from. Even still, since our polls are far from scientific, these observations can't reliably extend beyond the Affect3D fanbase.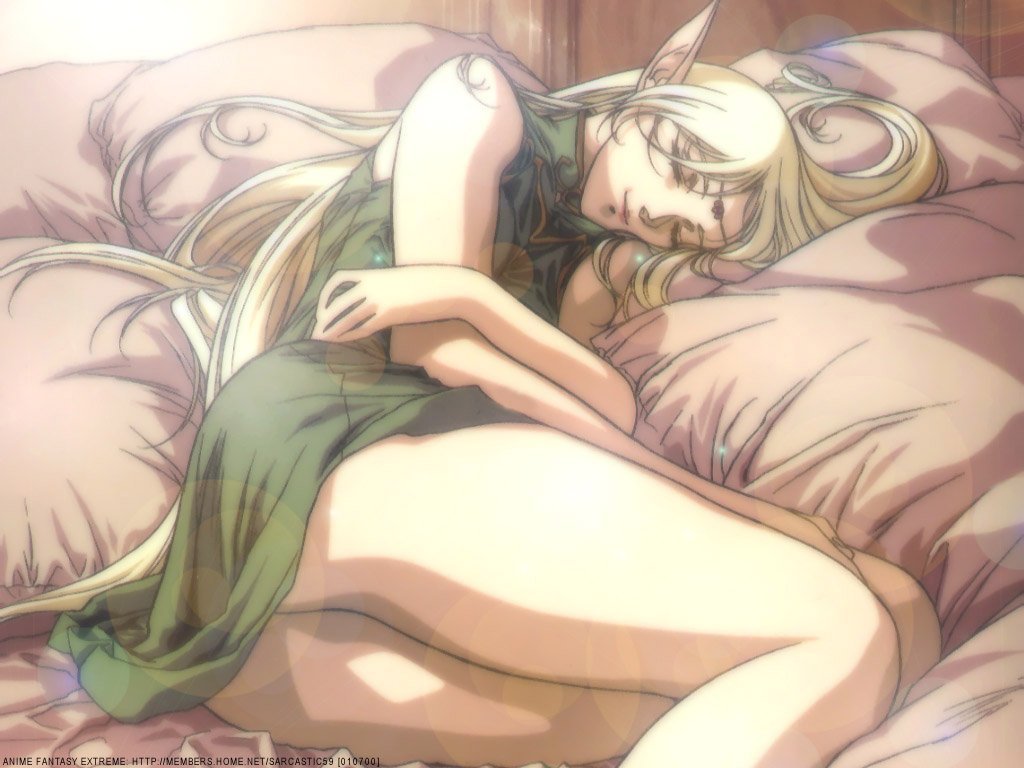 High Elves, with their fair skin and pretty, delicate looks, are clearly the majority preference for sexiest elves. Deedlit from Record Of The Lodoss War (above) is your sex goddess; she has quite the appreciative fanbase on the #chans. Night Elves, Drow, and Christmas Elves combined only made up 38% of the responses for which elves are sexiest. While we did describe each of these categories of elf, one respondent did write in Dark Elves. Drow are specific to Dungeons and Dragons. Dark Elves, on the other hand, vary considerably in appearance and lore.
More Than Human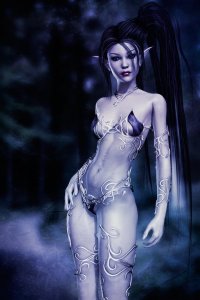 "Resembling humans, but being prettier and more delicate" was the dominant response across all genders. This makes sense when you consider Western culture's obsession with thinness; elves certainly exaggerate this beyond human potential. However, for 3DX, they are the same as skinny human models. One write-in response even called the elven figure out using the term gracile. That's an anthropological term that basically means slender.
Early human evolution was not just a straight line. There were many different species, differentiating between gracile and robust varieties. Importantly, interbreeding was likely possible between them. This may be noteworthy, as most fantasy settings allow that elves can interbreed with humans. Fantasy genetics is generally absurd, but this at least provides narrative rationalization for interbreeding between fantasy humanoids. But you can pick up your dice bag and get your half Drow/half dragon out of my sight.
Pointy ears were the next largest response, but we also saw abs and legs among the answers. This calls attention to a specific erogenous zone. Licking and nibbling of the ears is certainly enjoyable foreplay; so the erogenous focus on the ears is likely important to the overall elven fetish. How do you like your pointy ears? Do you prefer short, vertical points like Star Trek's Vulcans, or do you prefer to worship Deedlit's long, horizontal points? I love it when my partner licks my ears, so longer elf ears sound way more fun to me.
Beyond the Fantasy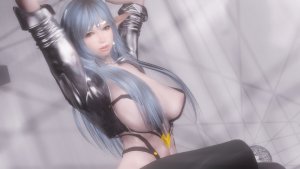 The history and pedigree response could indicate an interest in either the backstory of your favorite elves, or racial superiority. This naturally summons the specter of racism, and we really don't want fantasy creatures to be a vehicle for that. Since elf fetishism could be a shift of racial fetishism into high fantasy, I compared these responses to that of favorite elf. Four pedigree respondents chose High Elves, five chose Drow, and two chose Night Elves. I feel that for our purposes, this result rules out racism; I expected the majority to be pedigree + High Elves. However, classism is not out of the question, as both High Elves and Drow tend to possess socially stratified societies.
Despite the lower frequency, lore and abilities are a factor in the popularity of elves. Their skill with magic is supreme, and elven melee combat possesses a certain elegance to it. Compare a medieval knight to a shaolin monk. One person even wrote "they live so long and know allllll the sexy things" as their response. Their lifespan certainly would provide a lot of opportunity to be amazing sexual artists. That cannot be ignored. In fact, I'm sure we will see this come up again when we look at vampires.
A Magical Union
As far as the sexy situations you like to see elves in, dickgirls still come out on top. We expect this, know it's our most popular fetish. However, the degree was considerably less obvious than it was with anal. Heterosexual sex with elves was much closer to the popularity of dickgirls than with guy-on-girl in the anal poll.
Interest in lesbian sex was much more prominent here, too; as we had more respondents choose lesbian sex than the total for the anal poll. This takes into consider that we had fewer total respondents than the anal poll. As expected, lesbian sex was more popular when anal was not the focus. This goes hand in hand with grace and delicacy as favored traits, correlating to what men like in lesbian porn. While the majority of men expressed interest in anal, it is doubtful that many would call it graceful or delicate.
That said, we would love to know your thoughts. Use the comment section below to tell us what you think. Are we right? Wrong? Have we missed something that really ignites your passions? Ladies, we'd love to hear from you, too. Share your feelings with us and let's open a dialogue.
[Post banner by X3Z]
[Images by Stoper, Calm, Haneto, Madhouse/Kadokawa Shoten, Joannastar, and Paji295]