Is the growing popularity of double penetration (DP) scenarios a sign that people are getting kinkier, or just the result of marketing by big porn companies? Garrett Hao and Elayn Wilde dig into the poll results from last month's What's Your Fetish column on DPs to find out.
As this blog post goes live, we have 214 responses to the DP poll. There are the usual caveats; selection bias and a very limited female sample. Only 11 respondents identified as female, while five identified as heterosexual and six as bisexual. The rest were male. This is in keeping with the theory of female sexual fluidity. In general, women tend to be both more practical and more open to sexual experimentation, whereas men are more likely to be sexually static.
Nine respondents chose not to identify. The results are similar to the female responses, but much more definitively heterosexual (eight het and one bi).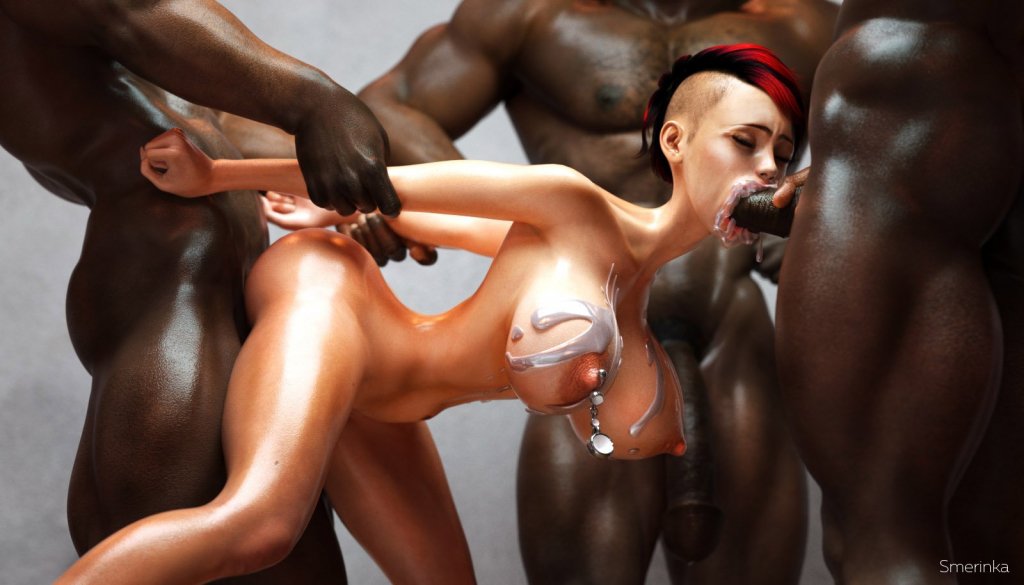 What Males Want in a DP

With the male sample, about 93% identified as heterosexual. Two men identified as homosexual, but both chose a situation that involves a girl, rather than writing in a homosexual form of DP. However, heterosexual people watch homosexual porn too. Therefore, an inversion of this is also possible.
"Futanari horse fuck" was one response we received. It is unclear they meant by this. "More dicks than holes," another write-in response, is impossible in the absence of tentacles or beings with multiple cocks. Based on standard human anatomy, anything with a penis will also have at least a mouth and an asshole, so this simply cannot be. Or, maybe they just meant a gangbang in the manner of DeSade's Justine.
Across all genders, we see a minority interest in Dickgirls being bottoms. While we have had observations (from comments and other articles) of futanari being slaves to their sexuality, or the trope of the shy dickgirl reluctant to share her phallic secret, we haven't seen a lot of work featuring dickgirls in an actually submissive and/or "bottom" role.
Monsters and tentacles also have a minority representation, slightly more so than dickgirls as receivers. However, despite the fact that tentacles were basically purpose made for the air tight scenario, only four out of fourteen respondents that chose "airtight" also chose "monsters and tentacles" (this does not include all of the above responses).
An Unexpected Twist
Only two of the men who said they don't like DP or weren't sure chose guys on girl for the arrangement. This leads me to wonder if the male dislike for DP is based in implied homosexuality of an MMF group, or male sexual possessiveness. This possessive behavior is present in both humans and nonhuman primates, both in monogamous and harem forms. At any rate, several comments on past articles have mentioned not wanting to see scenarios with more than one dick. This likely correlates to the topic of implied homosexuality and/or male sexual possessiveness, though nobody wrote in a response involving a toy as the second penetrator.
In the What's Your Fetish article on DP, Garrett mentioned Porn Hub statistics showing women as more interested in DP than men. Our data, though lacking an appropriately equal proportion to support the conclusion, also seems to support this. The question is, why?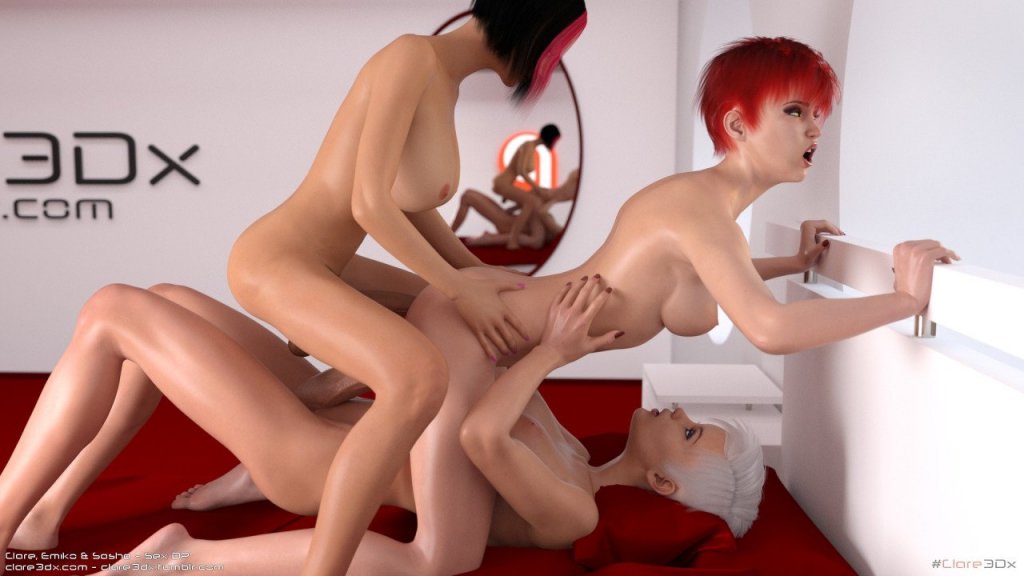 A Scientific Perspective
Anthropology gives us a few items to consider. On the evolutionary biology side of things, it could be related to an obsolete instinct from earlier stages of human evolution. In modern nonhuman primates that organize into hierarchical groups, observations have shown fertile females attempting to mate with as many males as possible. Conclusions indicate this practice is a strategic one, intended to confuse paternity, with the goal of protecting the female and her child. The major risk in this situation is infanticide.
Another consequence of this practice in nonhuman primates is the maintenance of genetic diversity. In these hierarchical groups, the dominant male usually attempts to control access to females. If one male sires all offspring in a population, genetic diversity suffers. Since a smaller gene pool can lead to overrepresentation of disadvantageous traits, this is a biologically adaptive behavior.
To Go Against Culture
On the socio-cultural side, the concept that comes to mind is transgression. We have an obsession with it. But what is being transgressed? Almost every known culture has a marriage ritual, so the concept of the couple could be a cross-cultural constant. With that in mind, DP, or any group sex, transgresses the couple.
The other construct DP transgresses could be the patriarchy. The idea of two men attending to the pleasures of a single woman inverts the subordination of women and transgresses the patriarchal construct. The common response of men seeking a threesome is the desire for two women; so why shouldn't a woman desire two men? Of course, in some such DP scenes, the men dominate and/or abuse the woman (e.g. slapping, face-fucking, name-calling, etc.) in a way that sexually arouses her, which would reverse the dynamic back in favor of the patriarchy.
In most cultures, the idea of a DP or group sex in general is fairly taboo. Perhaps the pleasure we find in breaking taboos is what makes the DP scenario arousing. It seems that more transgression equals more pleasure. That's some interesting food for thought.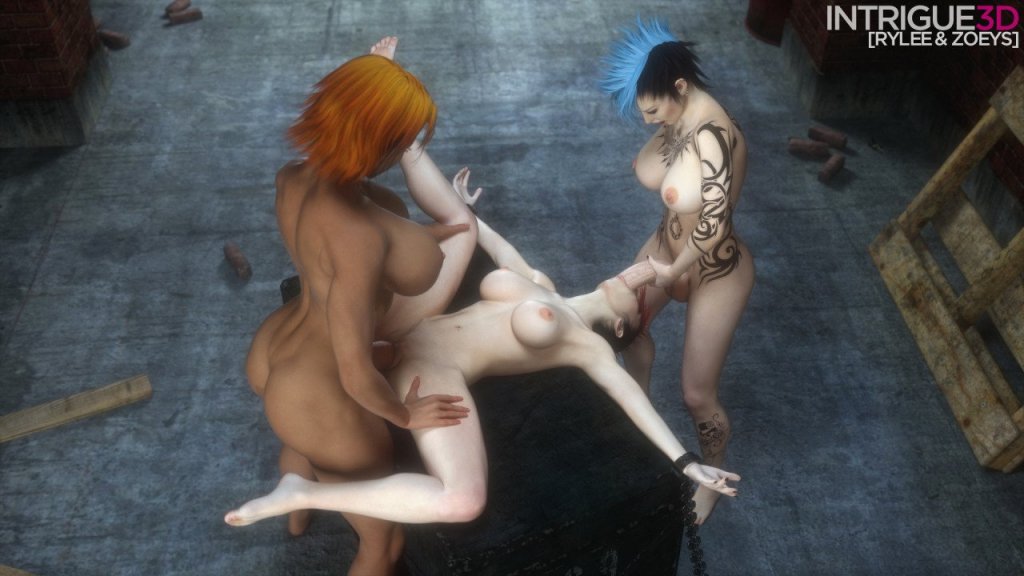 Sources:
Biological Anthropology, 3rd Edition by Craig Stanford and John S. Allen.
The Anthropology of Sex by Hastings Donnan and Fiona Magowan.
The History of Sexuality, Vol. 1: An Introduction by Michel Foucault.
Image Sources:
http://www.hentai-foundry.com/pictures/user/Smerinka/398635/Front-and-back
http://intrigue3d.tumblr.com/
http://clare.3dx.sexy/