Uniforms. In the real world, we use them to identify the roles of those in authority or a specific workforce. In terms of porn, however, uniforms are an object of sexual fascination that hold a timeless popularity among viewers. This is especially true in 3DX. From the dominant sexy cop, to the gentle and submissive maid, uniforms are a favorite feature of porn. If you were to ask me what my favorite uniform is…it would be the nurse.
The Naughty Nurse
I know, I know, it's pretty common, but can you blame me? A nurse is someone who provides care to an individual and makes sure their body is performing how it should. Why not tend to my sexual needs as well? 😉 I think it's the uniforms being too tight, and barely covering their asses, that entices me the most. Plus their tits wanting to burst the seams, with the buttons barely holding on! All the while, they're tending to you, knowing the only thing you're anticipating is when their garments are going to finally give in.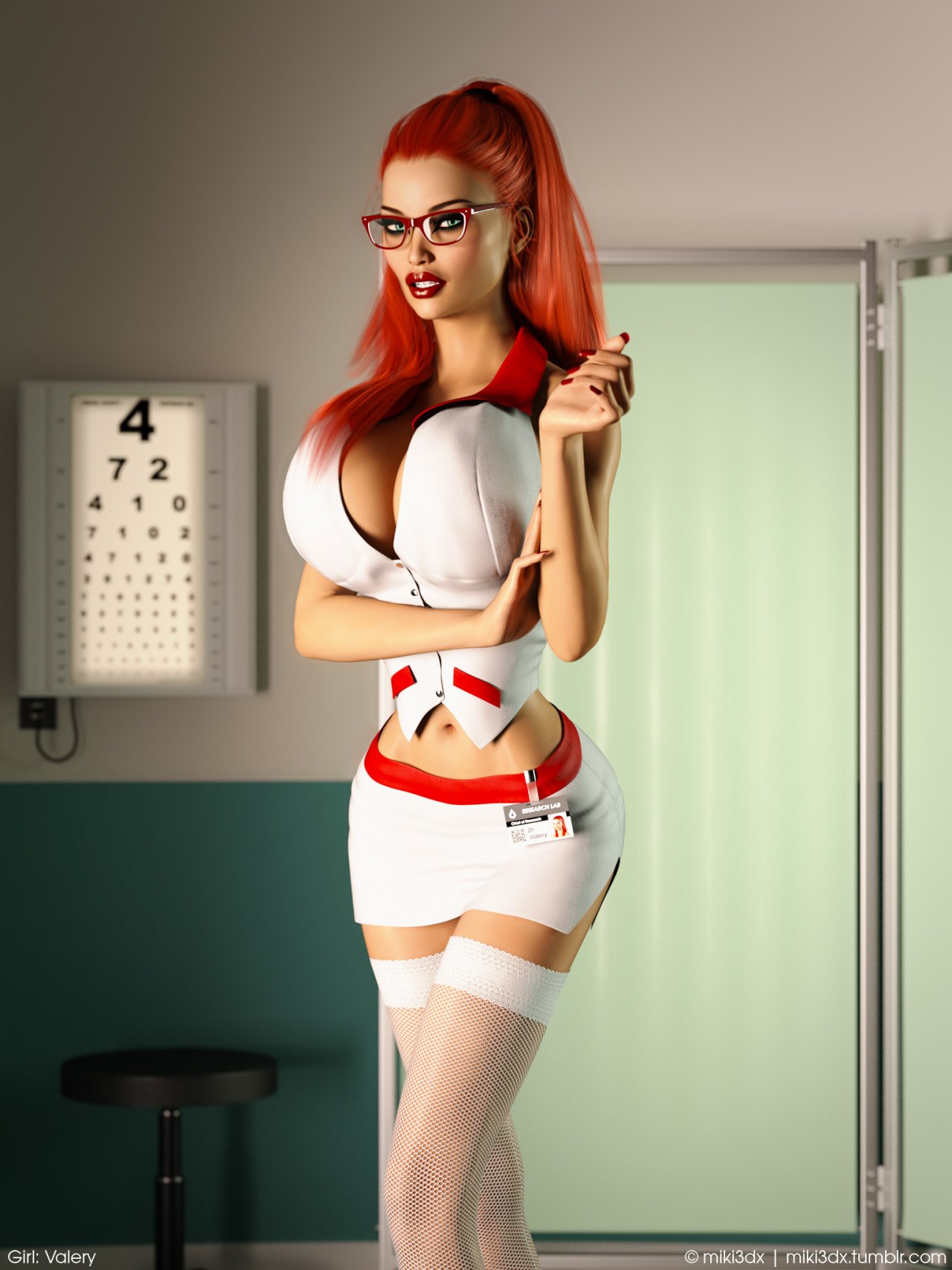 Miki3DX's Dr. Valery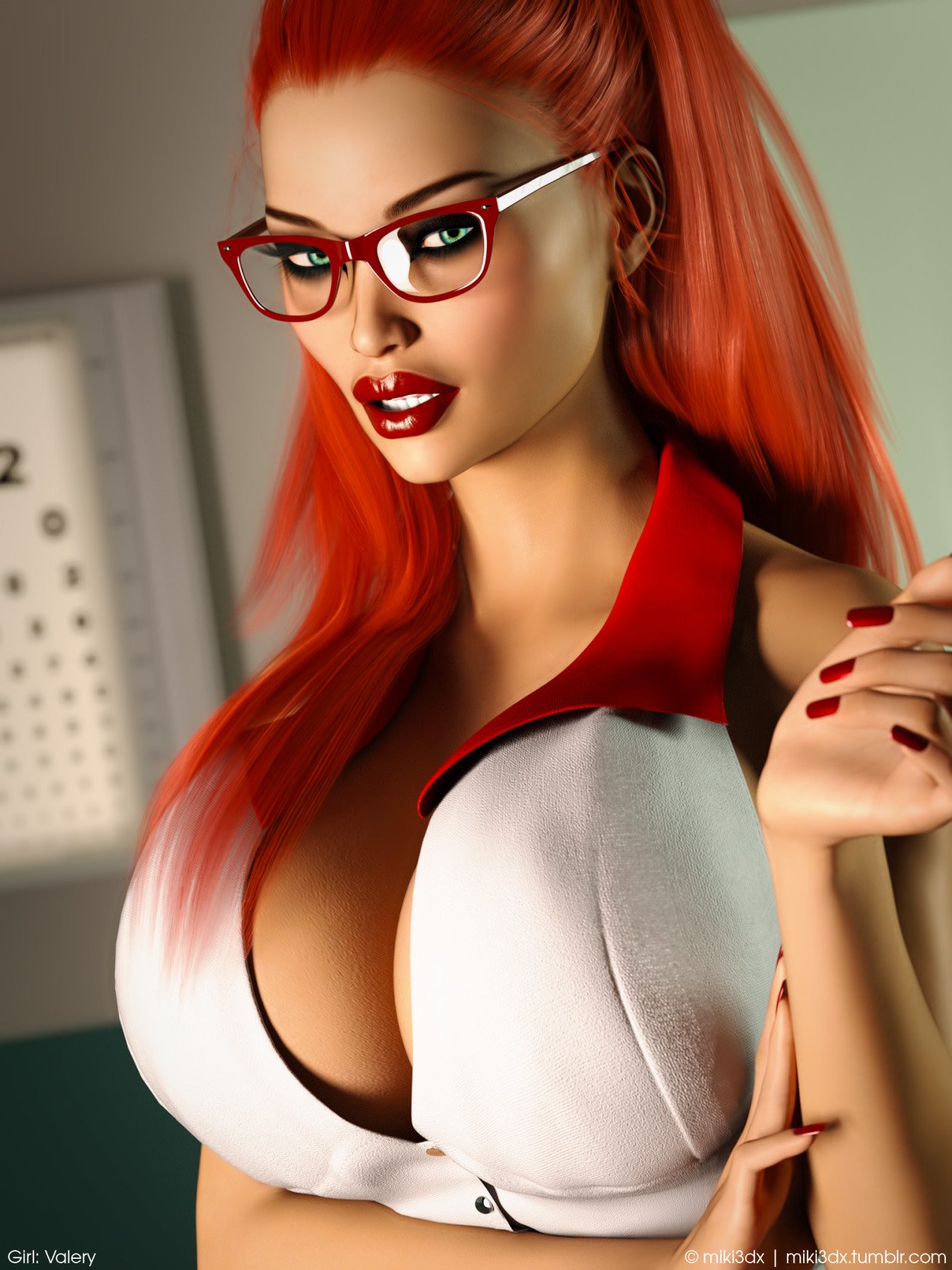 Miki3DX's Dr. Valery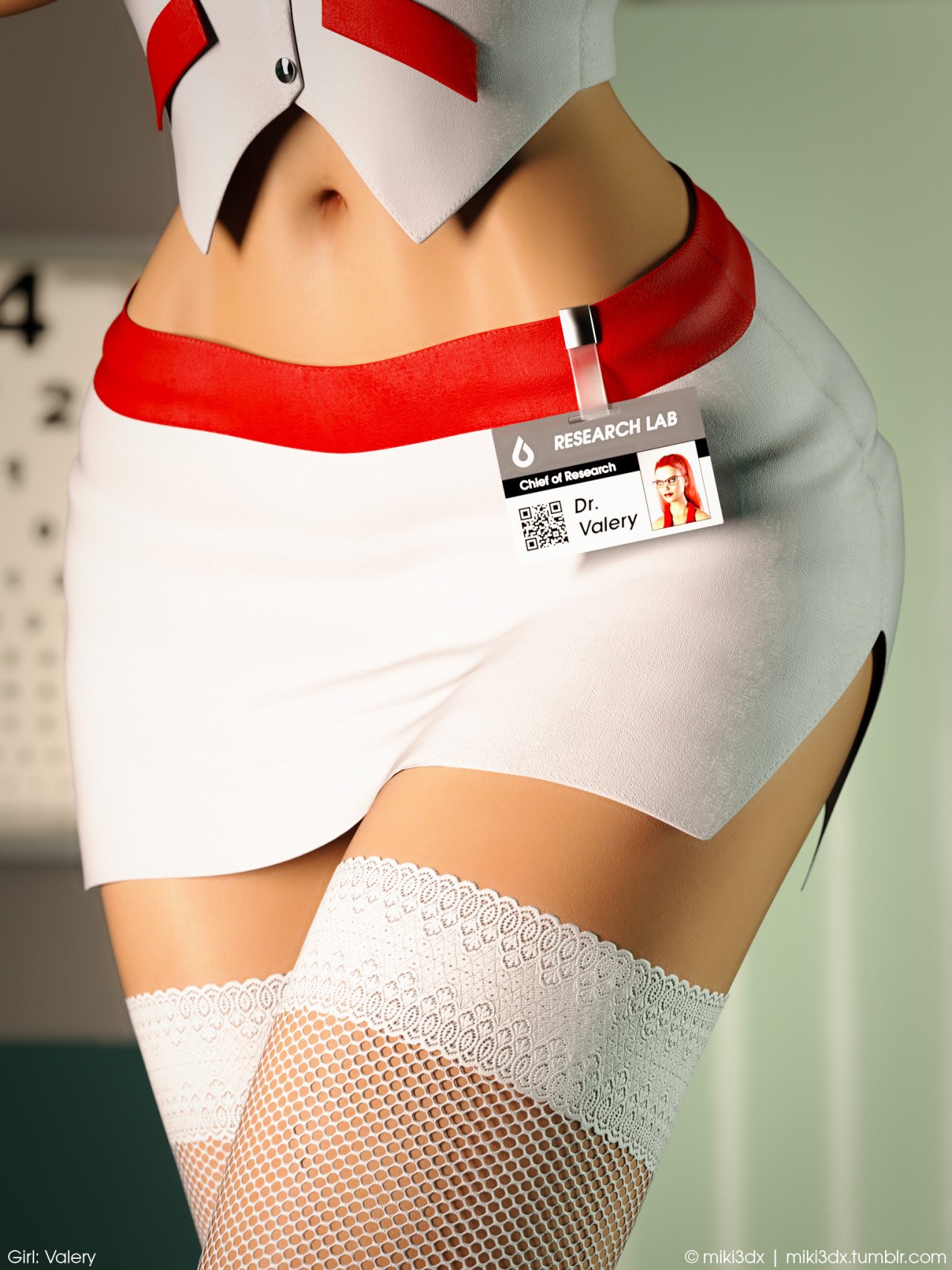 Miki3DX's Dr. Valery
When I think about the sexual appeal of the nurse I also envision a female doctor. To be more specific I think about
Umemaro 3D
. For those who may not be familiar with him or his works, the titles that come to mind in terms of sexy nurses and doctors are: 
Lewd Consultation
and
Dr. Sugimoto's Lecherous Treatment
. There are a number of titles depicting a sexy nurse and/or doctor but these titles, mainly 
Lewd Consultation
, were some of the first that I laid my eyes on.
The iconic uniform of the doctor is a long white coat… But what if the doctor wearing it is naked underneath? Pussy soaking wet and ready for something to be thrust into it, or someone's mouth to be on it?
The sexy nurse or doctor is simply one of the greatest tropes to ever grace porn and 3DX, and something I'm sure it's here to stay for a long, long time.
Undressing the uniform, in general
I feel the biggest appeal to uniforms comes from registering what they stands for while being overcome with sexual desires due to how lewd they are while worn. No matter how mundane a situation, a uniform has the ability to turn it into a sexual experience. Take for example, the police officer, once more. They uphold the law and punish those who break it. But from a sexual standpoint that could be deciphered in multiple ways… The first thing that comes to mind is BDSM-esque scenarios to "punish" someone who has been naughty and needs to be taught a lesson. After that, say you're in need of "assistance" and someone comes in and saves the day. The possibilities are endless! And this is typically true for all uniforms. There are so many ways to incorporate uniforms in sexual scenarios; and from nurses, doctors, police officers, schoolgirls and the like, there are so many uniforms to choose from.
What are some of your favorite uniforms? Do you also like the nurse? Or is there maybe a uniform that you enjoy, but don't see much of it in 3DX? Let me know your thoughts in the comments below!