With Sensual Adventures: The Game just over the horizon, we thought it would be fun to check in the the master of those lovely puppets. So, I had a quick Q&A session with Puppetmaster. Not one to hog the spotlight, Puppetmaster gives credit to Morfium and Marie for slinging semen and sentences that really bring the girls together. Enjoy!
Elayn: I kinda want to use a nickname, because the whole thing is a mouthful. So, do you prefer Puppet, or Master?
Puppetmaster: My artist name is actually Puppetmaster (1 word) but PM is also ok 🙂
Elayn: What draws you to create 3DX, rather than other mediums for artistic expression?
Puppetmaster: That is a good one… It's definitely my sexual interests/drive in combination with porn that I would like to see myself. As you might have noticed I am creating stuff that is more sensual, both characters enjoy it, feelings are involved. So for me this is more realistic and life-like than the common "let's just fuck" approach. Marie is doing a great job in writing the stories and character attributes and I am translating that into animation.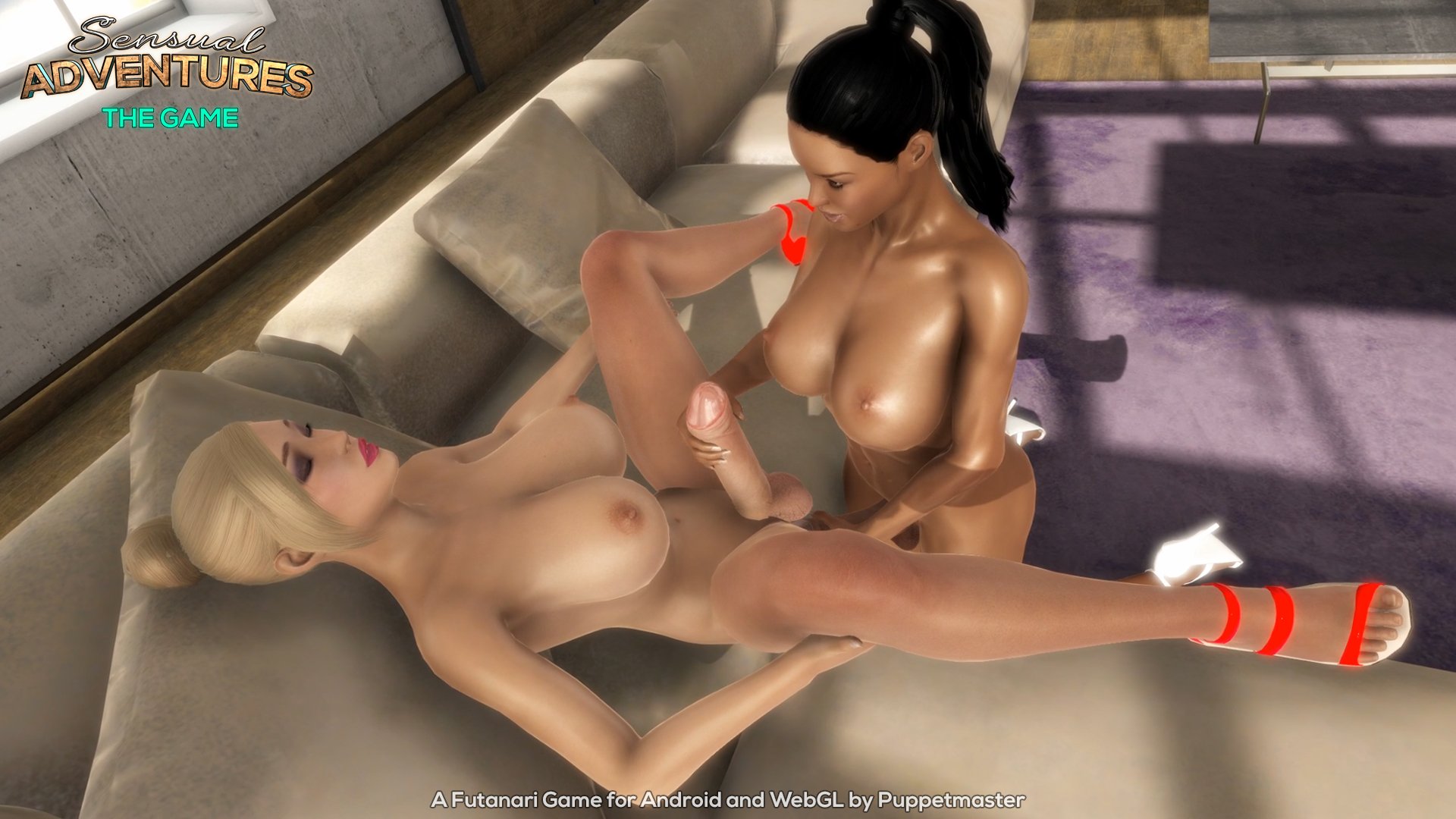 Elayn: Describe your creative process. What tools do you use, and what do you draw inspiration from?
Puppetmaster: I am using Maya for creating the movies and Unity for creating the games. I have to add that I am in charge of graphics only! That means that I can't code games at all and that is done by a friend of mine. My inspiration comes from everywhere, really 🙂 People on the street, watching porn, surfing the internet, reading a book, listening to music, watching movies. You can really get inspiration everywhere if you keep your eyes and mind open for it.
Elayn: Do you listen to music or watch something in the background while you create? If so, what do you enjoy most?
Puppetmaster: I did listen to music before but the older I am getting the more distracting it is for me. I tend to be so busy and focused on what I am doing that everything else is a distraction.
Elayn: Do you have any advice for artists and writers; generally, and specific to 3DX?
Puppetmaster: Practice makes perfect. It's really about practicing a loooot. And very important is also to have some distance from your creations if you are asking for feedback. I experienced it many times that people show their work, then get feedback (productive feedback, not just "looks bad") and are totally upset because they think their work is great, but looking at it with fresh eyes it's not that great. If you manage to accept feedback, filter out the essentials like "the lighting needs to be redone, the animation is too jerky" and improve your work accordingly. You will get better and better. And this goes for any creative area.
Specific for 3DX I would say: do what you personally enjoy. It really helps keeping your motivation up when you do something that turns you on 🙂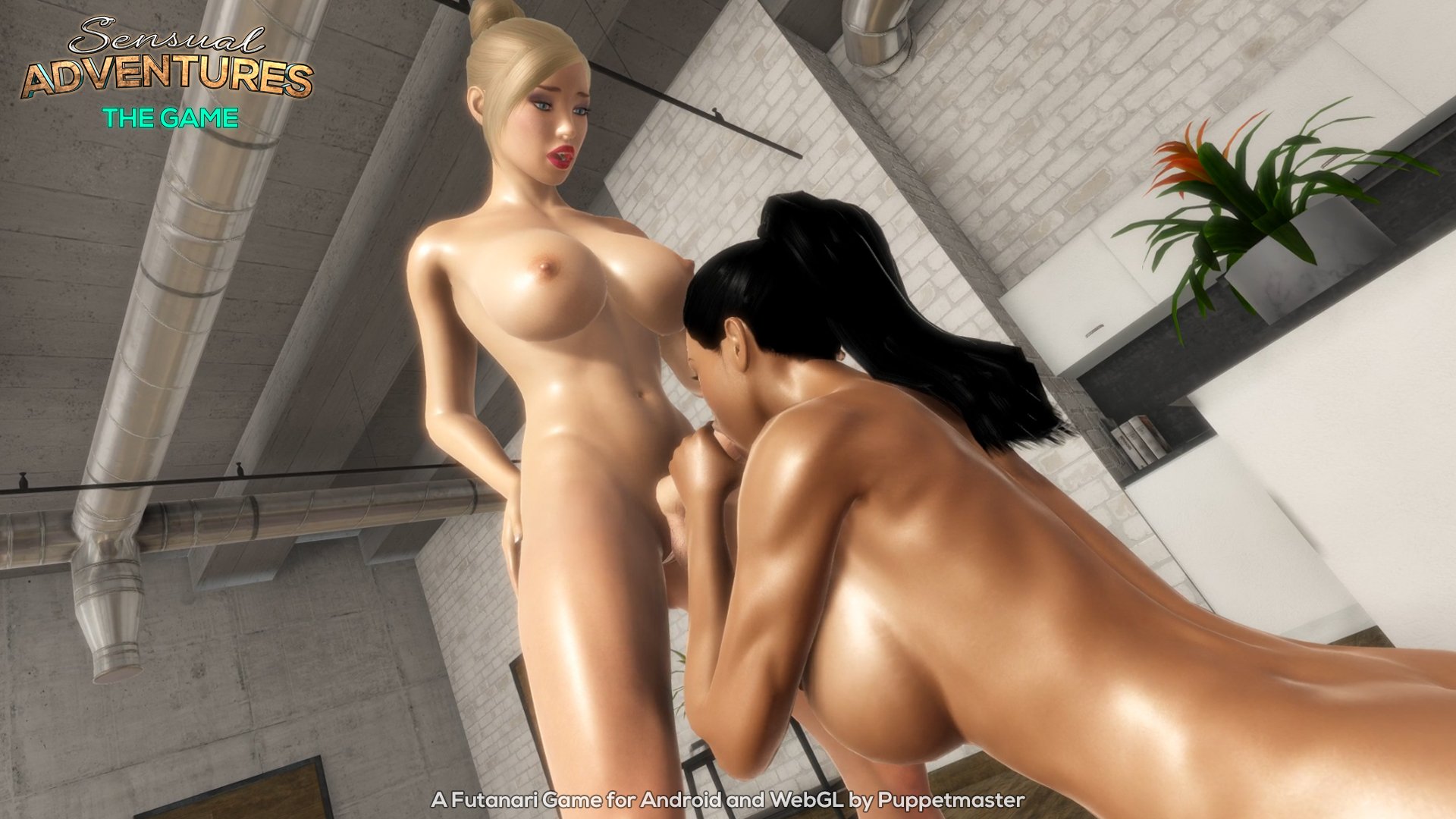 Elayn: Is there a particular theme, fetish, or scenario you prefer to work with?
Puppetmaster: I really like it when there is a bit of tension between the characters, that's why I love Marie's story-writing so much. Things start getting interesting when there is conflict and tension. So, for example in Episode 1, Brittany is really upset but then on the other hand really wants to have sex with Trinity. That scenario is really turning me on! It's this "I actually shouldn't… But I so want it!" 🙂
Elayn: What is your favorite fantasy that can only be depicted artistically, something that can only be fulfilled by the imagination?
Puppetmaster: Futanari and massive cumshots 🙂 Oh, and Morf is creating the cumshot simulations for my movies. He is really really great at that! The final cumshots in Episode 2 are a masterpiece, I think!
Elayn: Dickgirls are our niche here at Affect3D. What do you find most interesting about them?
Puppetmaster: The possibilities they have being active and passive. Dickgirls are such beautiful girls with that extra package and that makes it super exciting for me. Seeing a Dickgirl with a hard dick is like the perfect indicator that she is totally turned on. A hard dick does not lie 🙂 And then having the option to treat whatever genitals you feel treating… Hmmmm, amazing! 🙂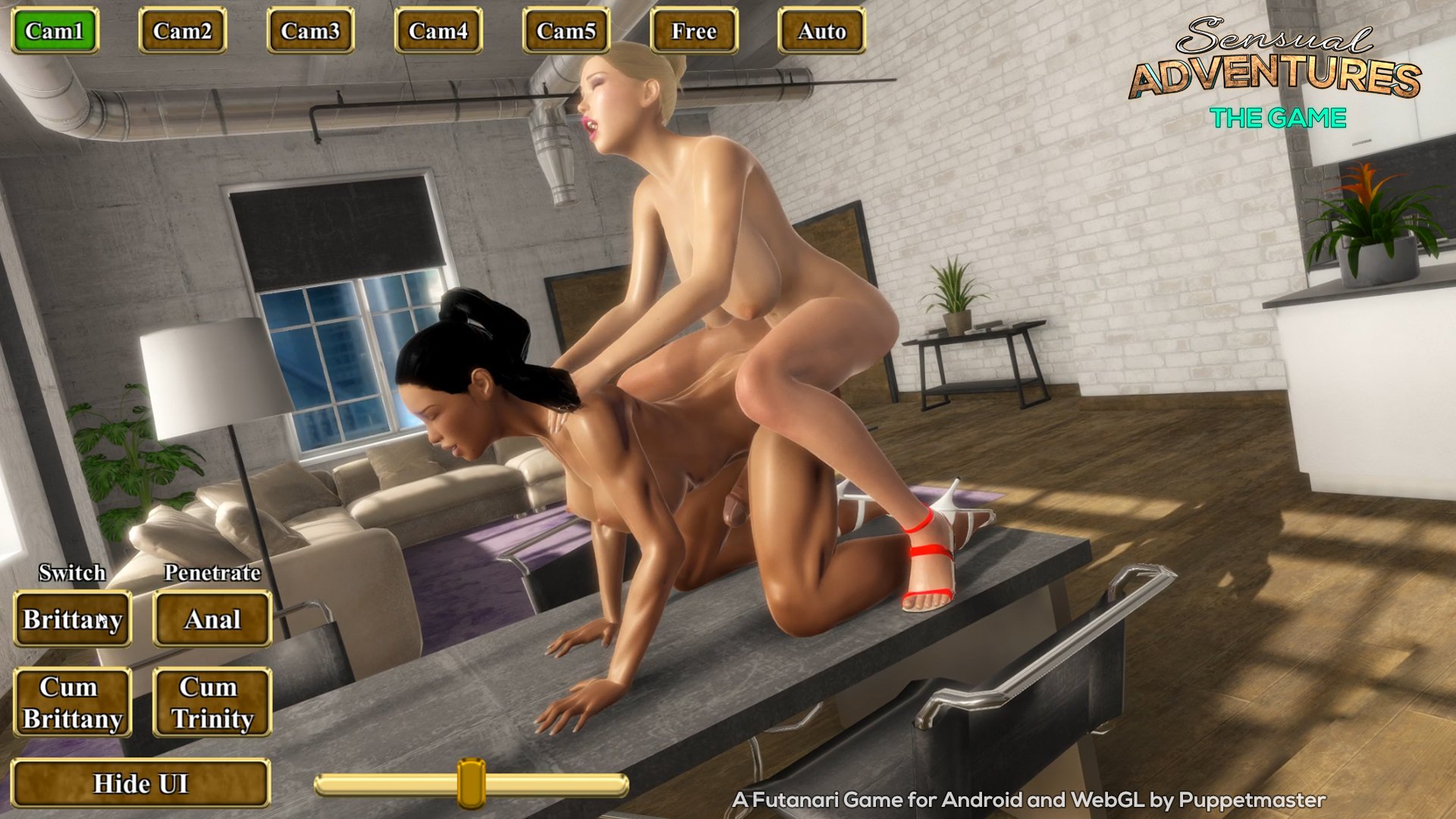 Elayn: Anything else you would like to say to your fans?
Puppetmaster: Yes! Thank you so much for your support financially and morally! I am appreciating that a lot I am not saying this lightly! So, thank you very very much! Without you I couldn't do it!
Puppetmaster's next release, Sensual Adventures: The Game, will be out later today in the Affect3D Store. You can watch the trailer at the official Sensual Adventures page in the interim. Don't miss it!