Imagine the possibilities of having a Tara or a Sayako of your very own waiting in your bedroom every night. Coming home to find Cerene waiting for you on the couch wearing the hottest leather lingerie. Those fantasies may not be far off. With today's AI and Love doll technology, having your favorite 3DX girl waiting for you in bed may soon become a reality.
When people think of love dolls, the often-old trope of 70's style blow up dolls. The lifeless inflatable sex toys were often given as gag gifts at bachelor parties or handed out to your lonely friend. However, since the late 2000's there's been a revolution in terms of sex dolls technology. Today's love doll is approaching hyper realistic appearances and customization features for its owner. Soon with the emerging AI tech being developed for them they will soon be able to bond with their owners and create a sensual romantic partner able to read your kinks and sexual preferences. The world of 2D waifus may be coming to an end when a person will be able to recreate their favorite character on a life size love doll.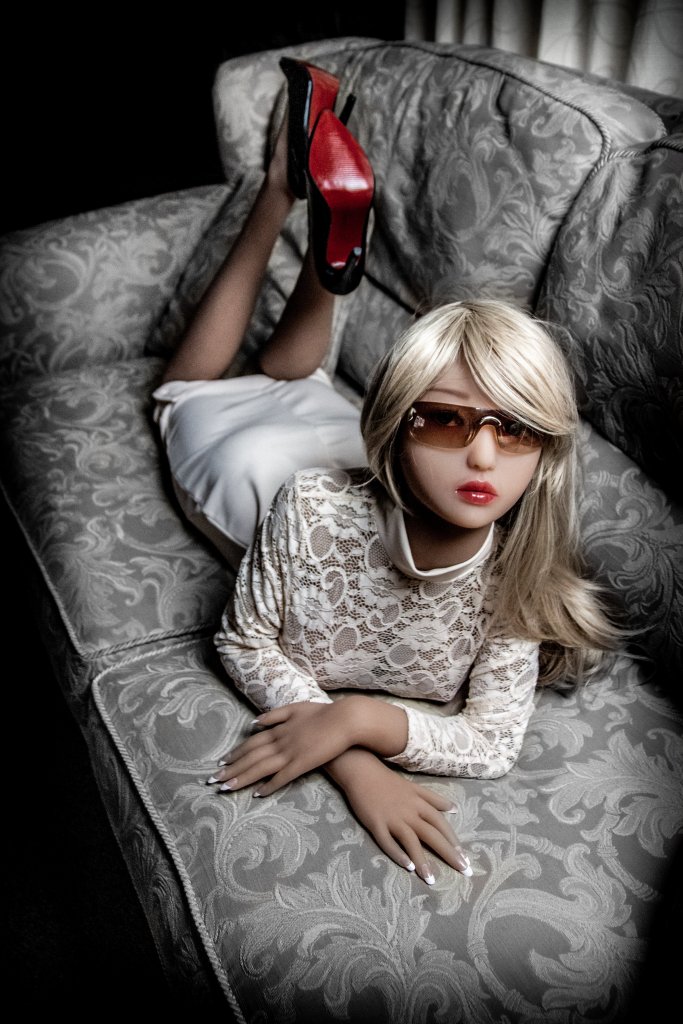 I felt that there is a strong connection between the virtual world of 3DX and the emerging market of the sex doll industry. That being said I reached out to one of the leading experts in the field for an exclusive interview here on Affect3D.
Today we are going to be speaking to Phil. He's the owner and operator of the The-Doll-House, a UK based sex doll distributor that works hand in hand with the love doll manufacturing companies in Asia. We are going to discuss how he got into the business, where he sees it going over the next decade, how it will affect the 3D erotic art community and much more. Let's begin.
RedRobot3D: Phil I want to thank you for taking time out of your day to talk to us here at Redrobot3D and Affect3D. If you could please tell us about yourself and how you got started in this business:
Phil: Thank you for the audience, and it is no trouble to speak with someone in a (somewhat) related industry.
The business itself came about through a desire to make ends meet – initially so. I had been made redundant in the corporate financial world of IT – I was originally a programmer, but was quickly noticed to have talking/speaking skills, so was quickly promoted to Team Leader, then Project manager, and then to Implementation Consultant. This is a grand term for the person that elicits the company requirements for a business program, and spends time configuring said system to mirror the company requirements, and then trains the company team on how to use the package.
Once this came to an end, I realized that I had reached the end of my tolerance of CEOs and Managers telling me to do things that simply would not work. I would articulate this to them, and when the inevitable happened, they would blame me for the aforementioned issues, so any temperance I previously had, was now extinguished. I had money in the bank (you may guess that financial software is lucrative) so decided to take something of a sabbatical.
After 10 months of this, I knew that I would need to start generating money once again, and as I had acquired dolls previously, and had some currently, I thought "Do I really want to be a sex toy vendor?"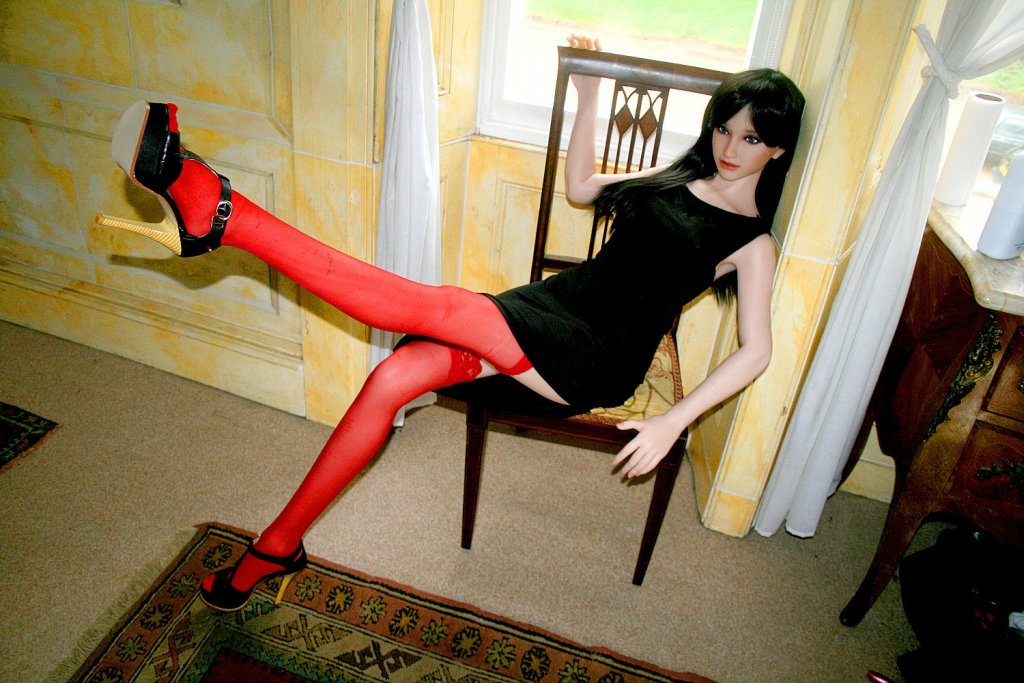 Oddly, the defining factor of this was, that it would send my Mother into a social tailspin trying to not say anything to the rest of my (Catholic) family.
So the die was cast – so to speak.
I had copious amounts of corporate experience creating websites for companies, so this was no problem, and then I had the company verified by dollforum.com, to ensure to everyone in the community that my suppliers were/are the real deal, and that they could buy from me with confidence. Then it was a case of simply providing that which I marketed, and building customer confidence and satisfaction.
Three years from that point, and I stand here today speaking with yourselves.
RedRobot3D: Do you have any familiarity with 3DX or this is your first time being exposed to this type of erotica?
Phil: I have a smattering of experience in this arena – I did toy with the idea of training for a second Master's degree in computer game engineering – specializing in modelling. So I have been aware of the mechanics involved in modelling and the time involved in putting together the matrices that create such models.
I have, of course seen the overlap of modelling and pornography on the Web, which are interesting, and have resulted in a number of requests for specific CG characters as dolls. We have created a few dolls as characters, and/or to the requirements of customers, so new things are possible. Having spoken with, and been interviewed by Raging Golden Eagle on YouTube, I am aware of the amounts that people will spend on figurines of their favorite characters, and we aim to create these characters that you can experience a special intimate moment with – which I think will mean more than simply fandom.
RedRobot3D: What are some of the reactions you get people see a love doll for the first time?
Phil: Usually, people simply remain quiet for around 20-30 seconds, as they drink in the detail and realism that they were not expecting.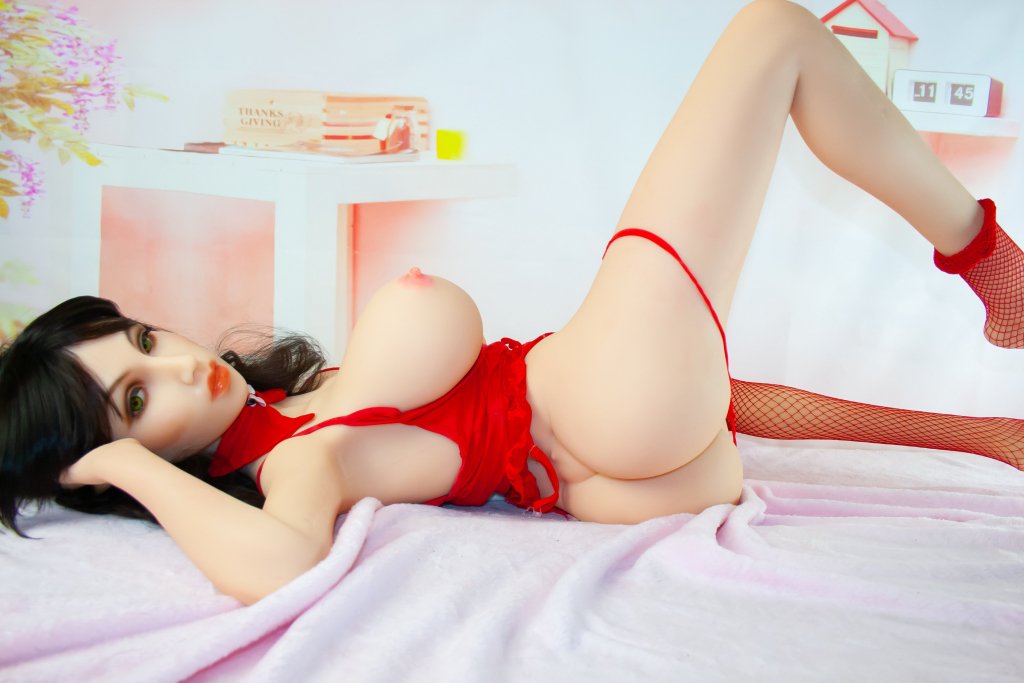 Then the questions begin – people expect there to be a huge "but" to their questions. However, I think that this "but" is a small one – be careful with the doll, it does not heal like a person, so you do not want any cuts or abrasions. There are maintenance needs to remember for ThermoPlastic Elastomer (TPE) dolls as opposed to Silicone dolls, but people seem to be more than happy with these requirements. Fixes are available by us, or we can show you how to do them yourself. People do have a reticence to cut open a doll that they spent $2000 (at least) on, so typically they would rather we do that for them.
RedRobot3D: How did you first go about marketing your dolls?
Phil: The marketing is essentially in one area – and I have been arguing this point to the manufacturers.
 Imagery is what sells dolls. Mainly we sell to men (although some women) and this is one area where men will purchase emotionally – so you must speak to their heart (or wherever) – if you see where I am going here?
Price often becomes irrelevant, as first time buyers will be prepared to pay top dollar, for what is a replacement for the biggest money reducing agent in their lives. So even if they pay top dollar, then they are still getting a bargain.
Once a customer has had their first doll, then they are prepared to look around for a good deal.
RedRobot3D: What was it like getting in touch with the first manufacturers to sell their work?
Phil: A mixed bag! WM-Dolls who are a major producer, were a nightmare to deal with, as the owner, has almost zero grasp of English, and is not well liked by anyone, for the reasons of how he treats people. Alternatively, Doll Sweet were easy to deal with, although they gave me an image dump of their products – unsorted, so I spent weeks distinguishing different doll models apart, and getting them in order.
It is never easy. If it was, we would all be in the industry, yes?
RedRobot3D: What are some of the benefits of owning a doll?
Phil: As you may expect – sexual satisfaction.
This, however, has added benefits, as you are more relaxed, more confident, amongst other things.
It makes you more desirable/respectable as a person – the older man understands this through experience, but it can make an experienced man out of a 23 year old, if you see what I mean?
I have customers, who do not engage sexually, but they feel relaxed and confident to show love to the doll without any legal or social fall-out. There are benefits beyond the sexual, and owners of figurines will know what I am talking about there.
RedRobot3D: How customizable are dolls?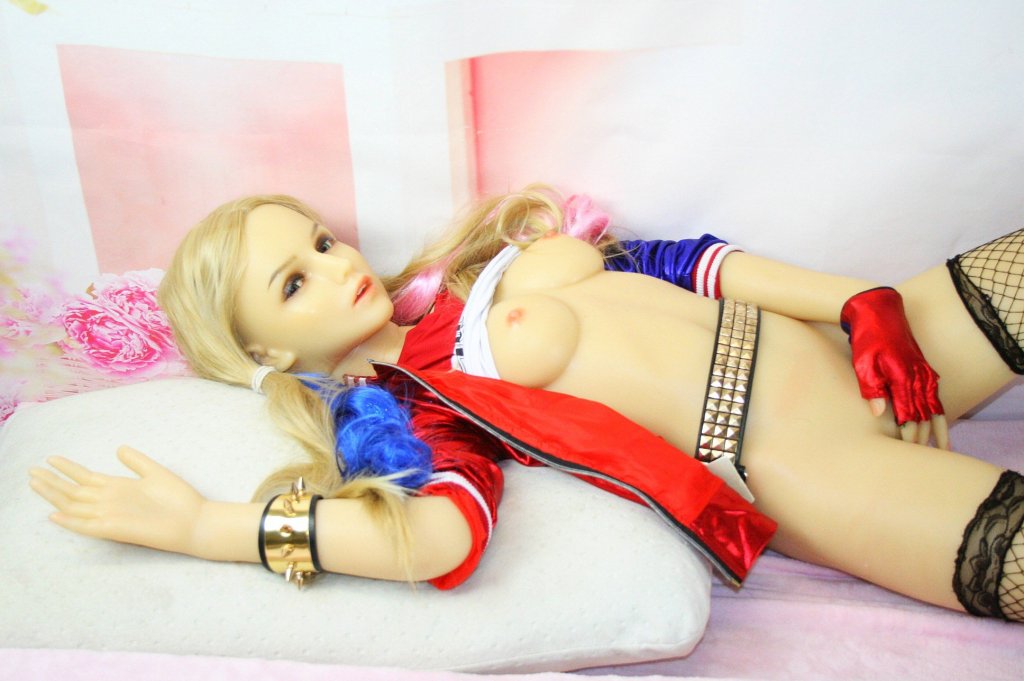 Phil: You can customize:
Skin Colour
Mouth Type – Standard or Enhanced (with tongue)
Hair
Eye Colour
Fingernails
Toenails
Vagina Type – Fixed or removable
Areola Size
Areola and Labia Colour
Breast type – Hollow or Solid
Foot type – standard, or standing (has 3 bolts to bear the weight of the doll, so can stand unaided)
Sometimes on doll model – breast size (but not on all models)
Storage Case
All of that said, you will spend more time looking for the body type, and head that you want. All of the above options, are just tweaks to get the doll exactly as you want her/him.
RedRobot3D: What is the average price for a doll?
Phil: This can depend upon the brand. For TPE dolls you are looking at around $2000-$2500 per doll.
For a Silicone doll you at around $3000-$4500 per doll. The silicone dolls are considered better as the material is not porous are prone to clothing dye stains as much as TPE. But most people buy with their eyes, so the photoshoot sells more dolls than the level of detail.
---
That's it for this part of the interview. Phil will be more than happy to answer any questions the audience feels like asking!