Greetings 3DX community, today we have another artist feature for you with a set of stunning renders and a couple of animations by the talented Nothingmore3D!
And what I truly like about these is the fact that Luna is a true futanari. Now, despite the fact that some say there's been a bit of a dickgirl revolution to quote the beautiful Marie, there haven't been that many true futas, i.e. hermaphrodites. So feast your eyes ladies, gents and more interesting people, today's post is all about the beautiful Luna.
Up and down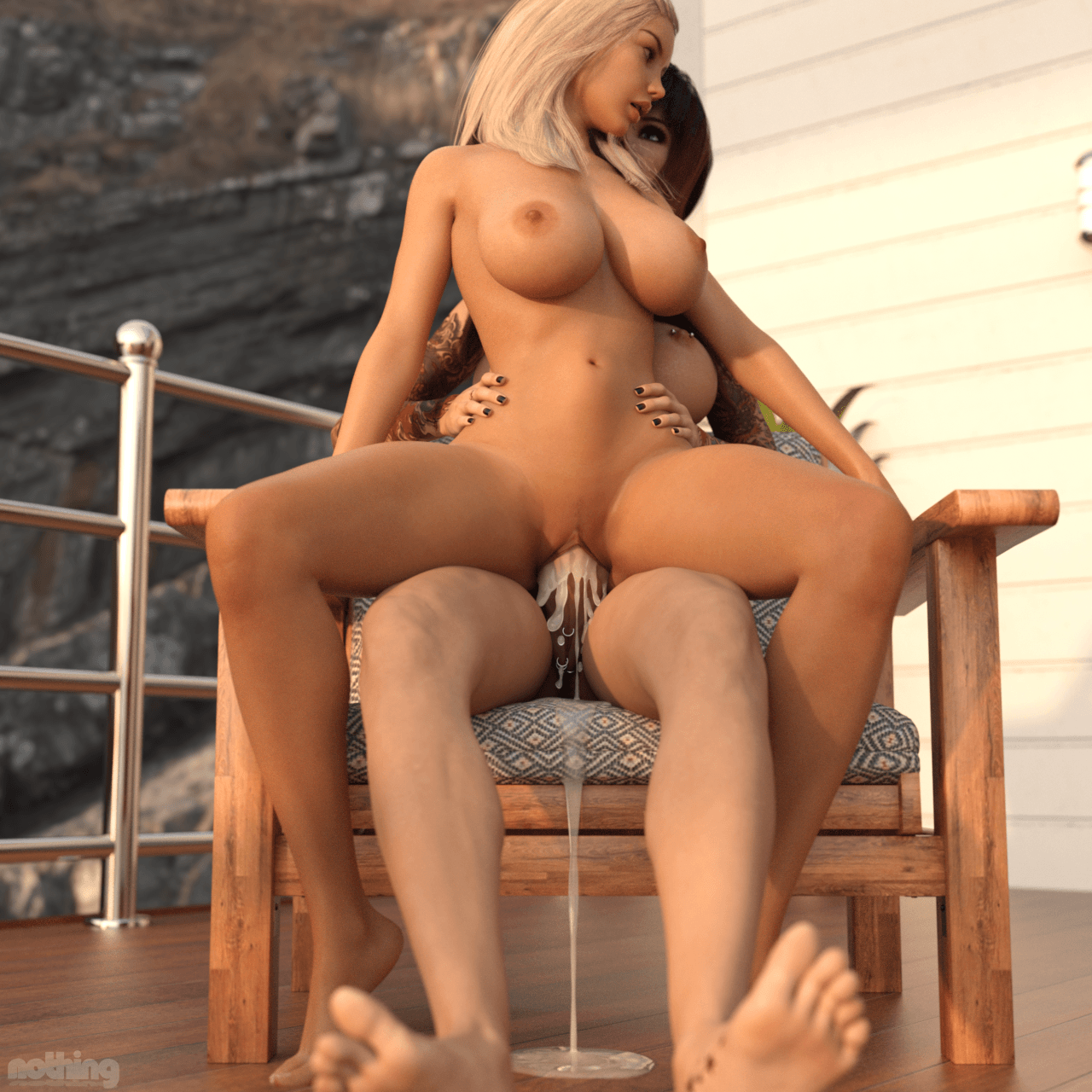 Luna and the blonde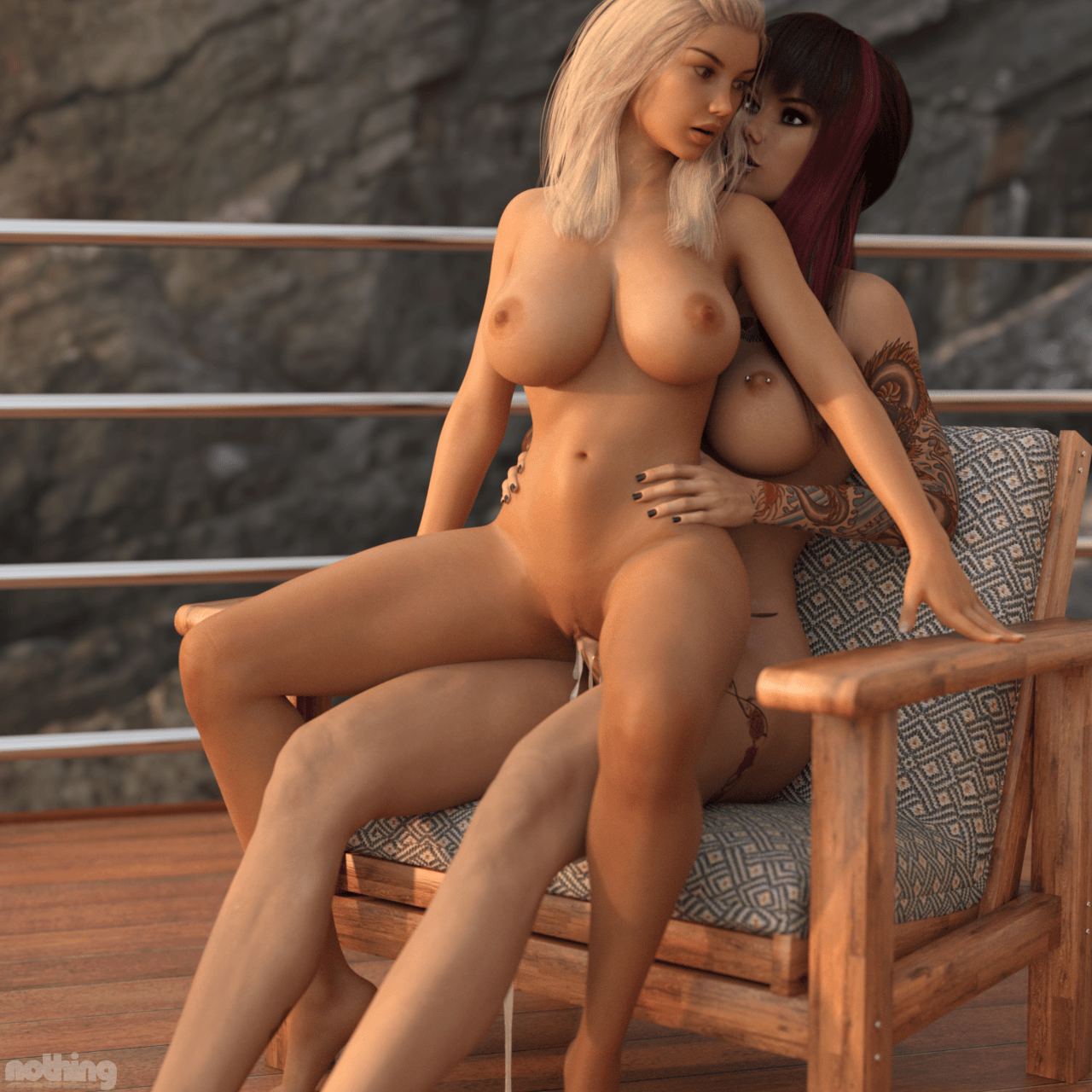 Luna and the blonde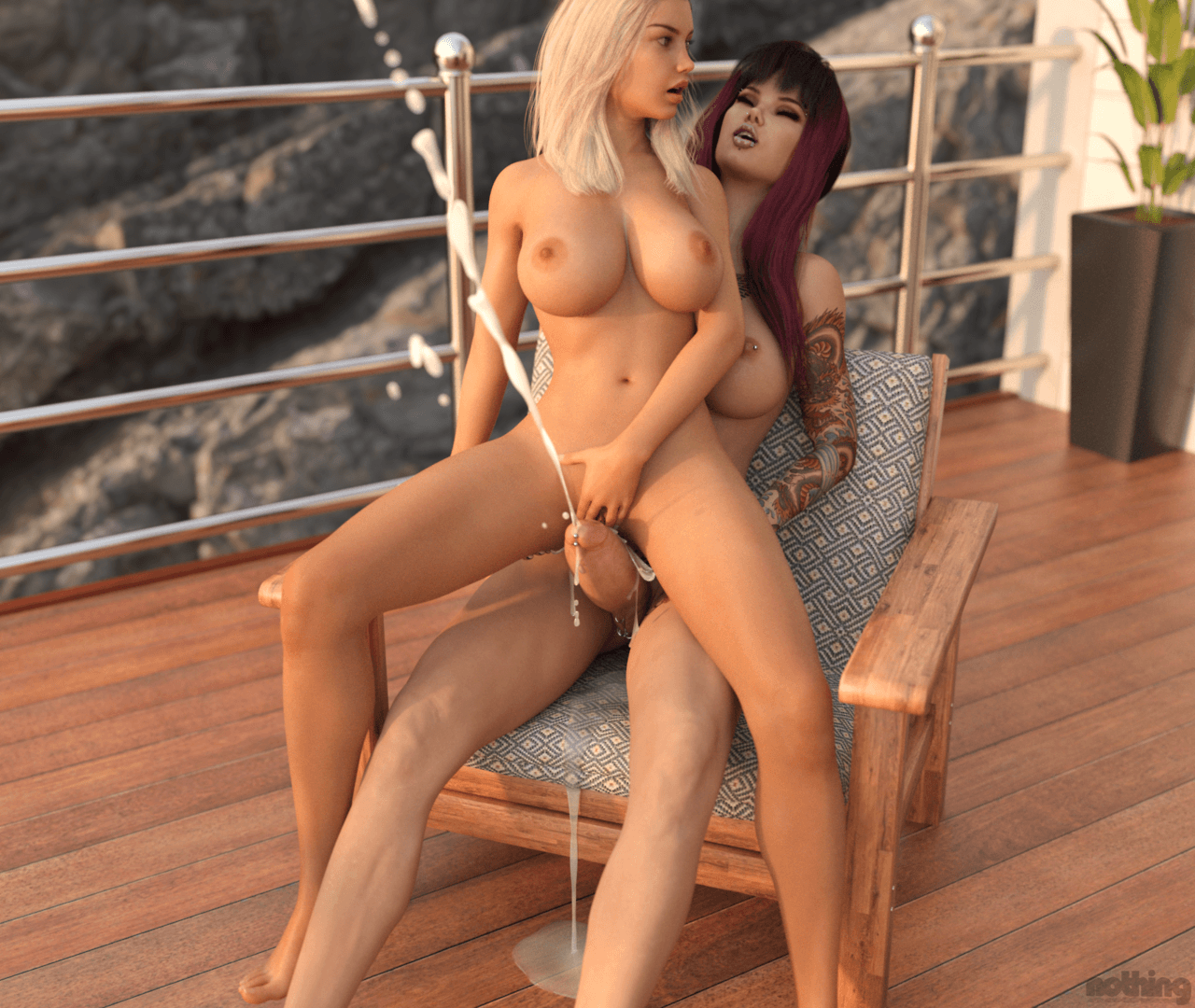 Luna and the blonde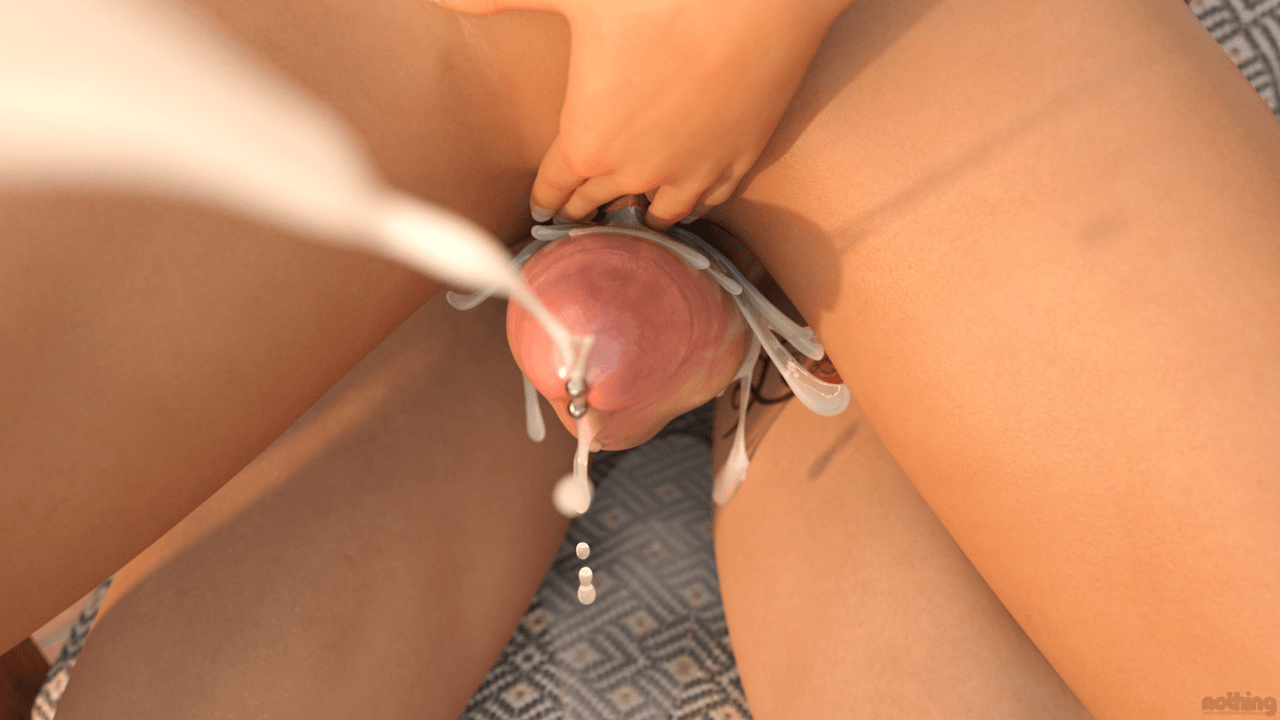 Luna and the blonde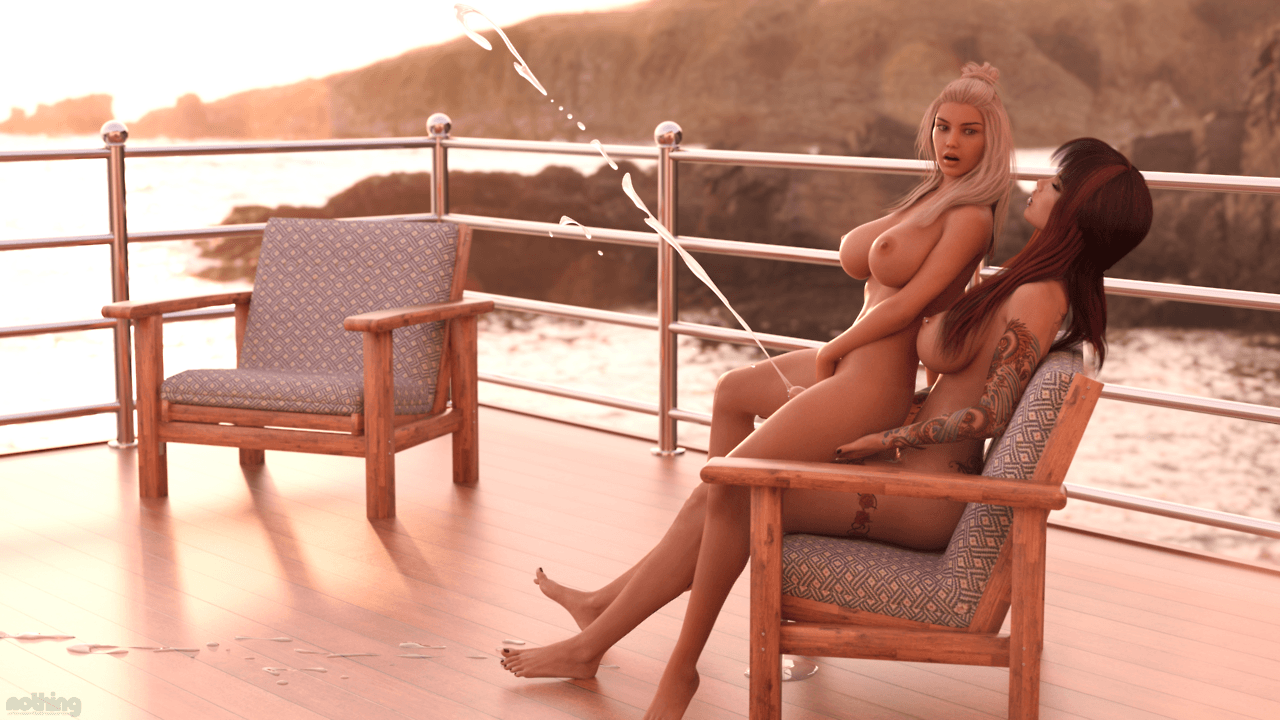 Luna and the blonde
Guys will know that exquisite feeling of a girl riding your rock hard cock as you push her down onto it with your hands around her waist. Well, there's just nothing like it. Even better though is that same girl going up and down on your appendage but this time being bathed in the setting sunlight of a superb coastal horizon. And that's what a small, hot blonde treats her lover to today. Indeed, the stunning tatted futa rises to seventh heaven as she encourages her cute blonde partner to "ride the bull" so to speak.
What I love here is the way the blonde turns towards her lover, checking she's still pleasing her. Well, the way Luna's cock erupts with her thick cum certainly seems to prove it. That's not all, that last image captures the light piercing her thick semen perfectly. In fact, throughout their work, Nothingmore displays an adept knowledge of lighting and texturing.
Haven't had enough of those beautiful renders? You're in luck! We've also got a couple of hot animations of the same scene! Take a look: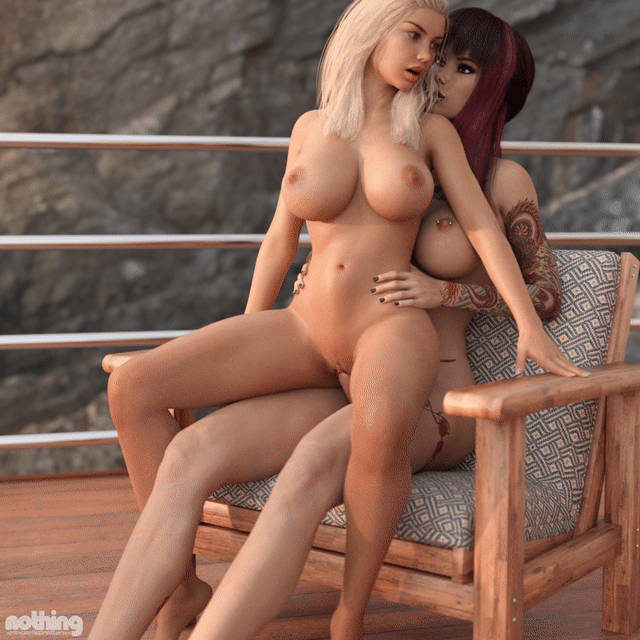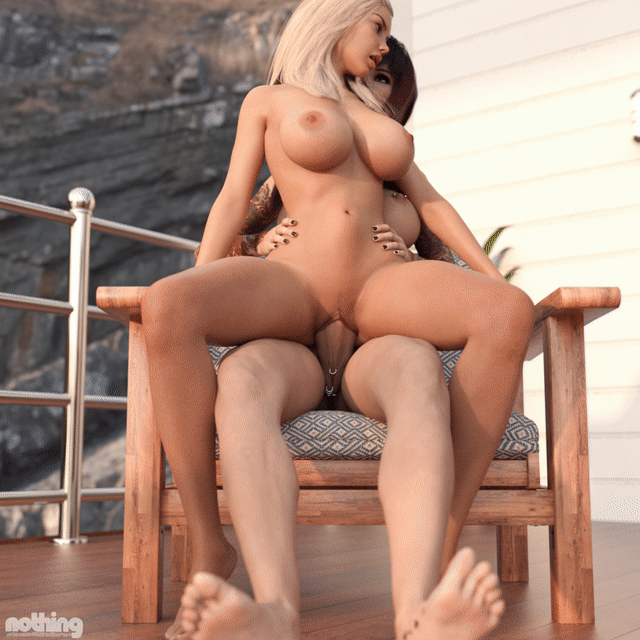 Measuring up
How does Luna measure up?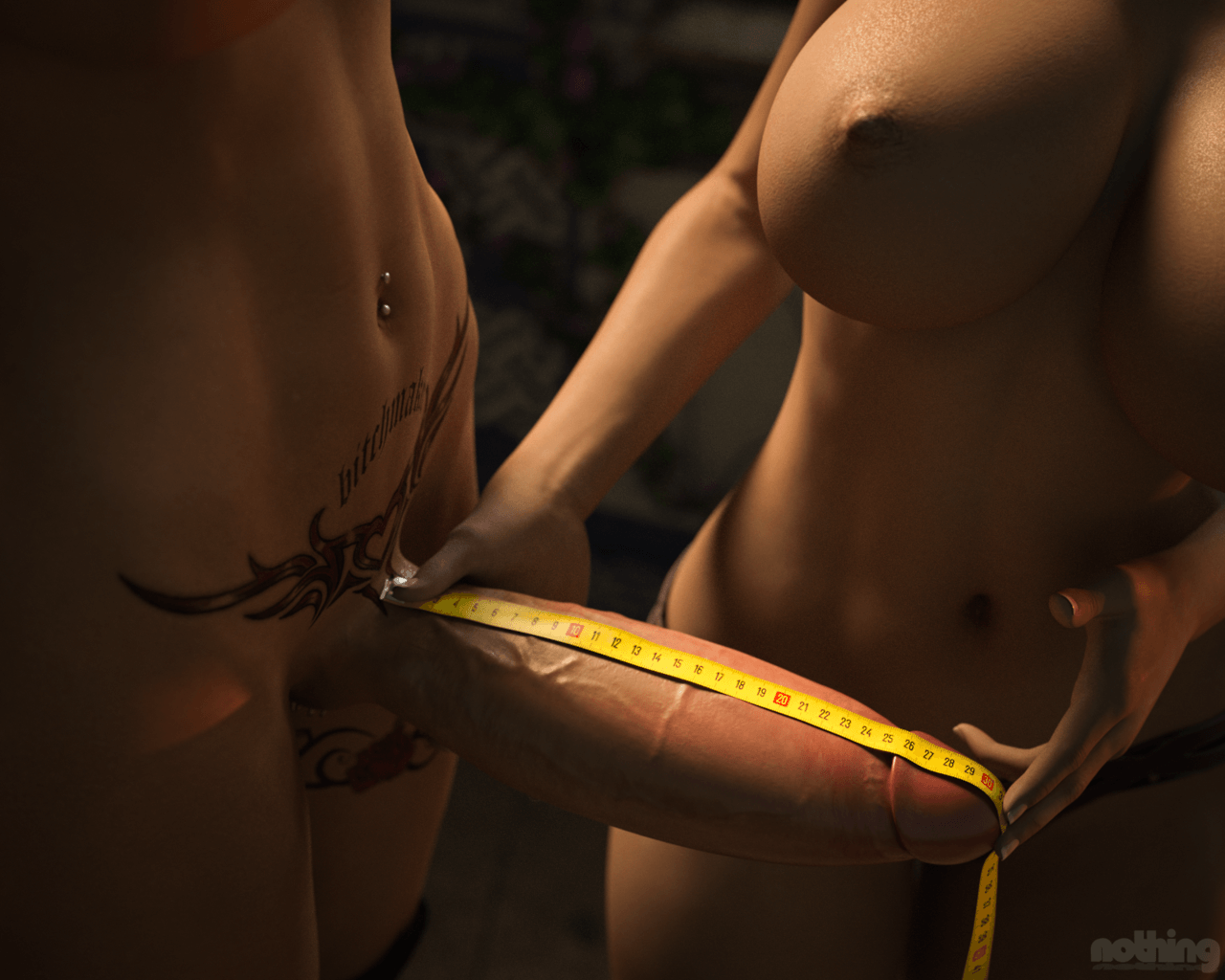 How does Luna measure up?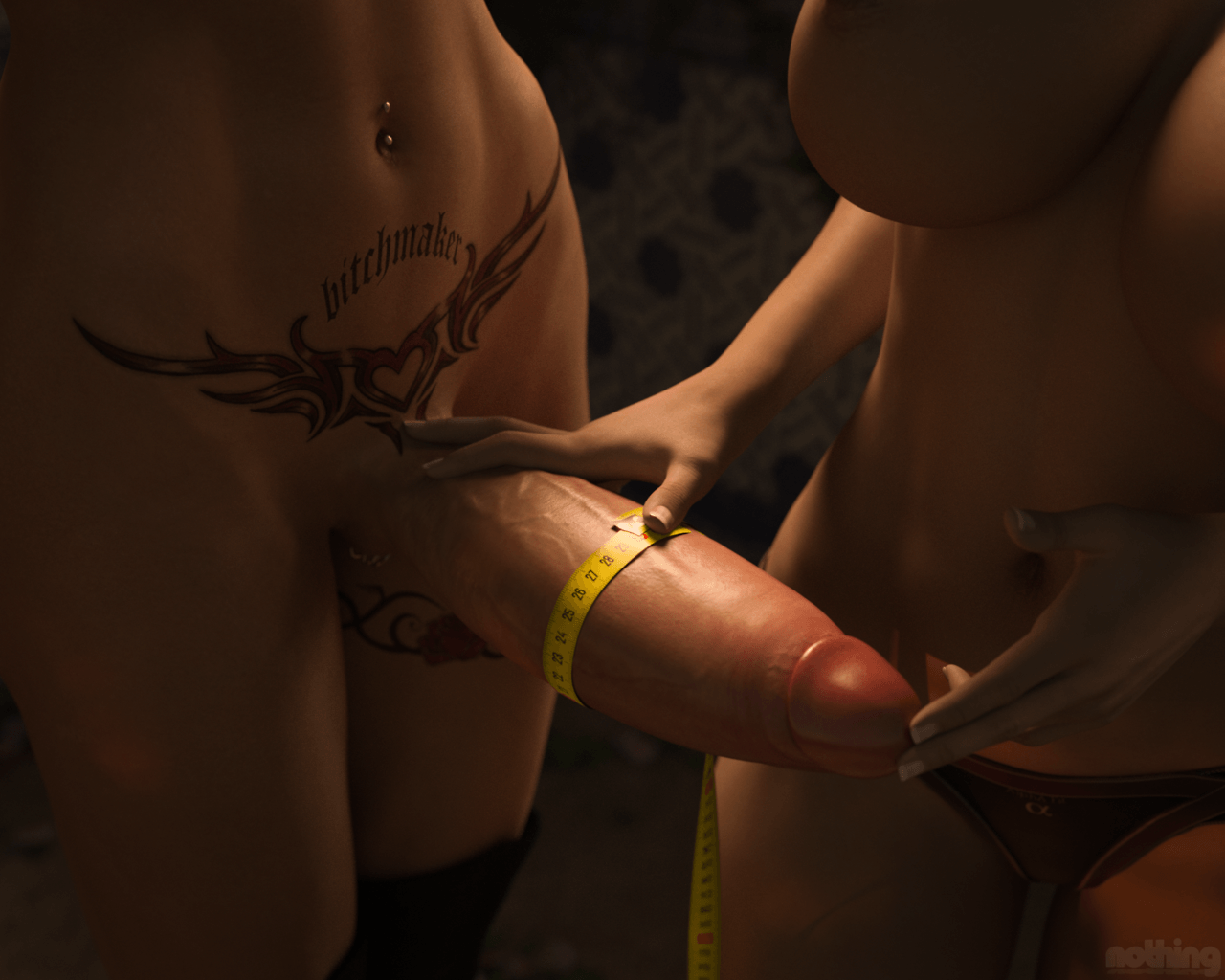 How does Luna measure up?
Ok, admit it, most guys at some point in their lives (probably when they discovered porn) measure their dick. "Wait what? Nah no way dude, I don't need to measure." Whatever, in any case, I'd wager no matter how satisfied you might be with the result, it ain't nothing compared to Luna's measurements. And from what I can see, that's a whopping thirty cm by twenty-nine! Indeed, that's essentially almost a foot long by eleven and a half inches! "Gulp" it'd be like sitting on a submarine.
I've gone over the possible scenarios in these images a few times. Maybe futa and girl were fooling around, the girl pulls out Luna's massive cock and gets the surprise of her lifetime. Or maybe they're flirting in a bar and Luna reveals her secret by whispering in the woman's ear. The brunette doesn't believe her.
So Luna says "Wanna bet?"
The girl smiles, "Sure, I bet it's under eight inches, that is if you've got one at all."
Luna smiles, "That's two bets. Fine, if I have a cock, you have to suck it. If it's over eight inches, you gotta fuck it."
"Deal!"
The two head home in the breaking light of dawn and start fondling each other as they walk. But, too impatient to wait till they get to Luna's place, they sneak into an abandoned house. Now the lovers undress. It's at this point that the brunette realizes she's definitely lost her first bet. Luna's hardening cock releases itself from the fabric of her thong and her eyes widen. What's more, there happens to be a measuring tape by the door, next to a few cans of paint. So Luna tells the girl to fetch it. Now, when she returns, her futa lover's cock is rock hard. And when she sees it, she knows she's lost the second bet.
Luna smiles.
Taking stock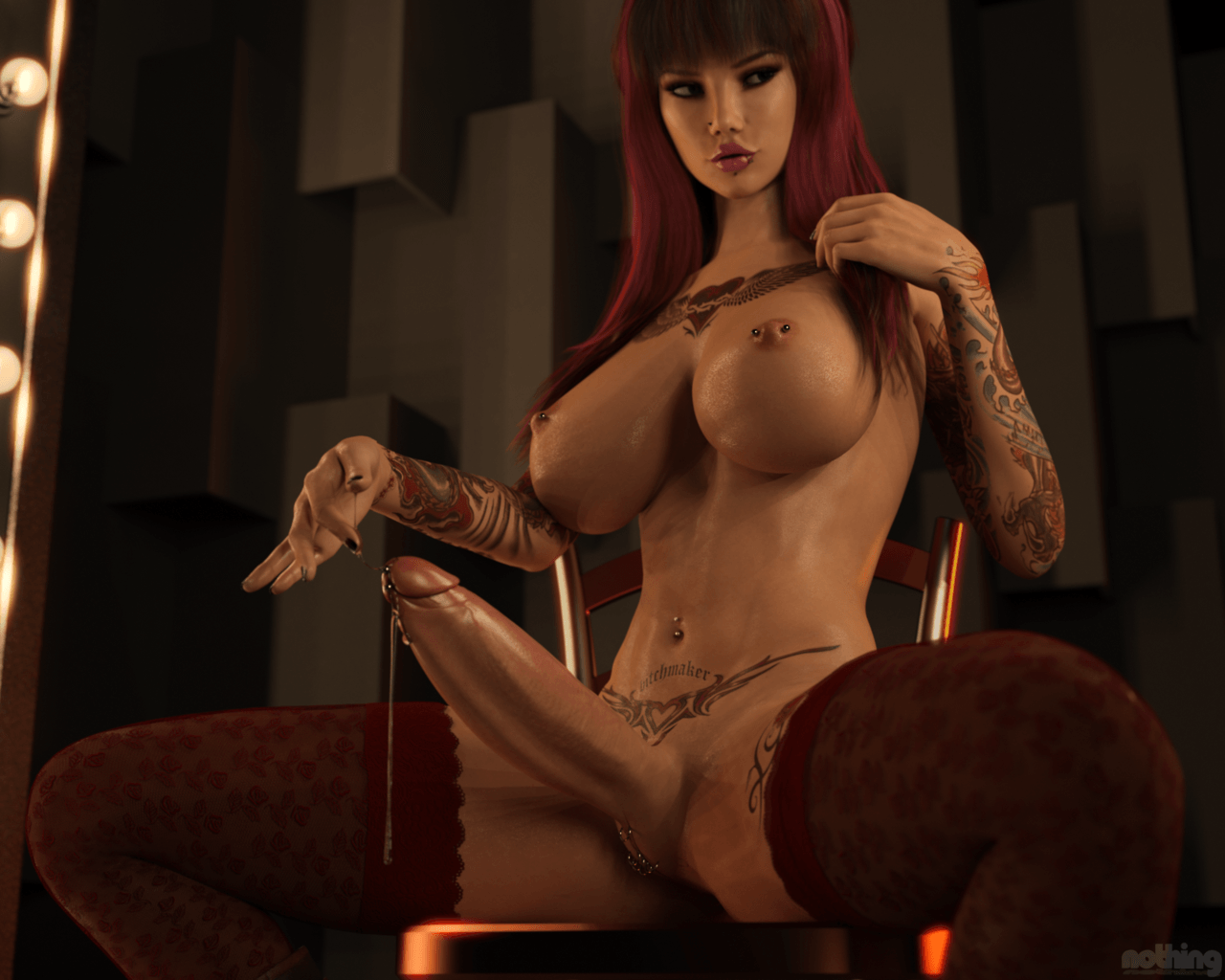 How much does Luna cum?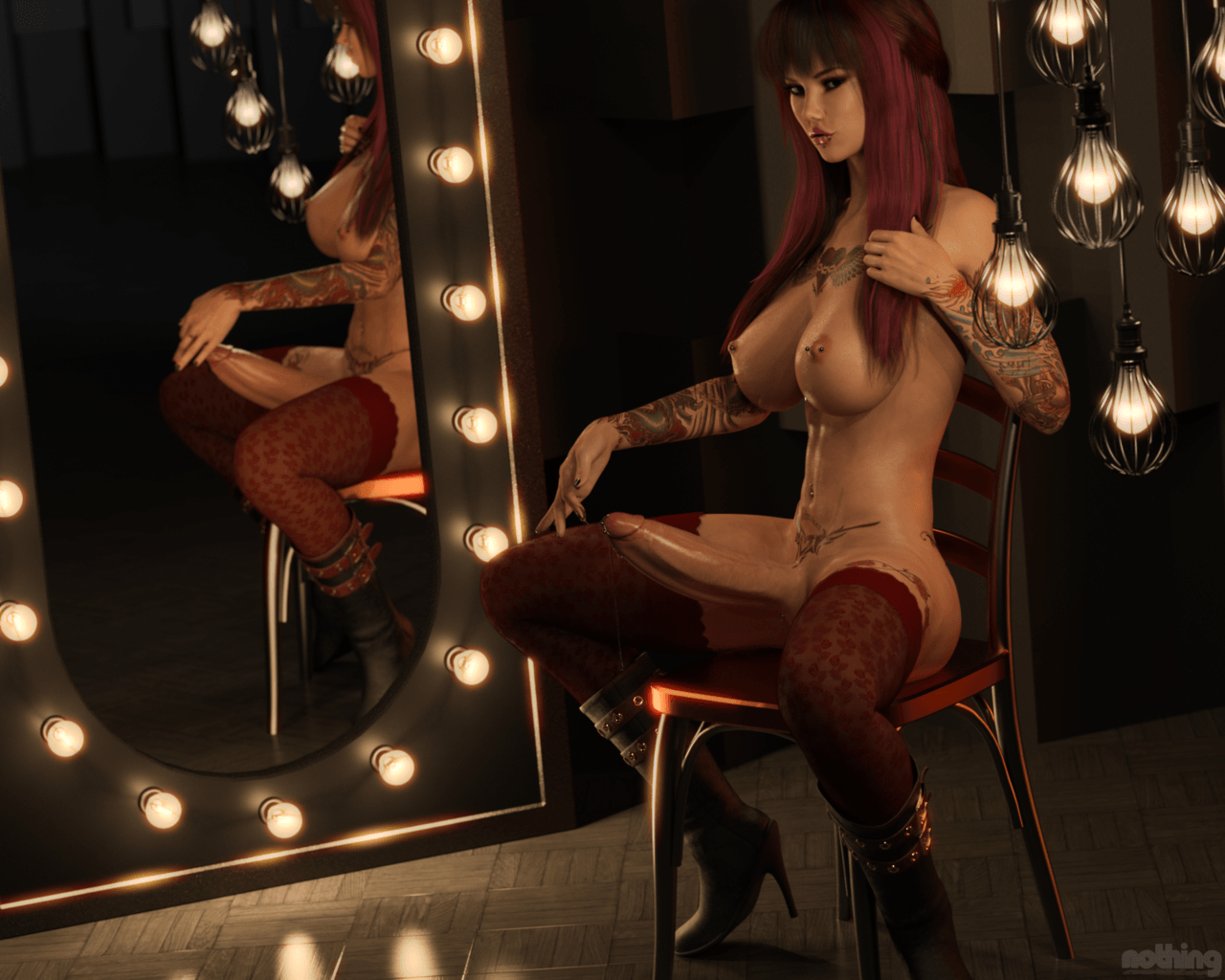 How much does Luna cum?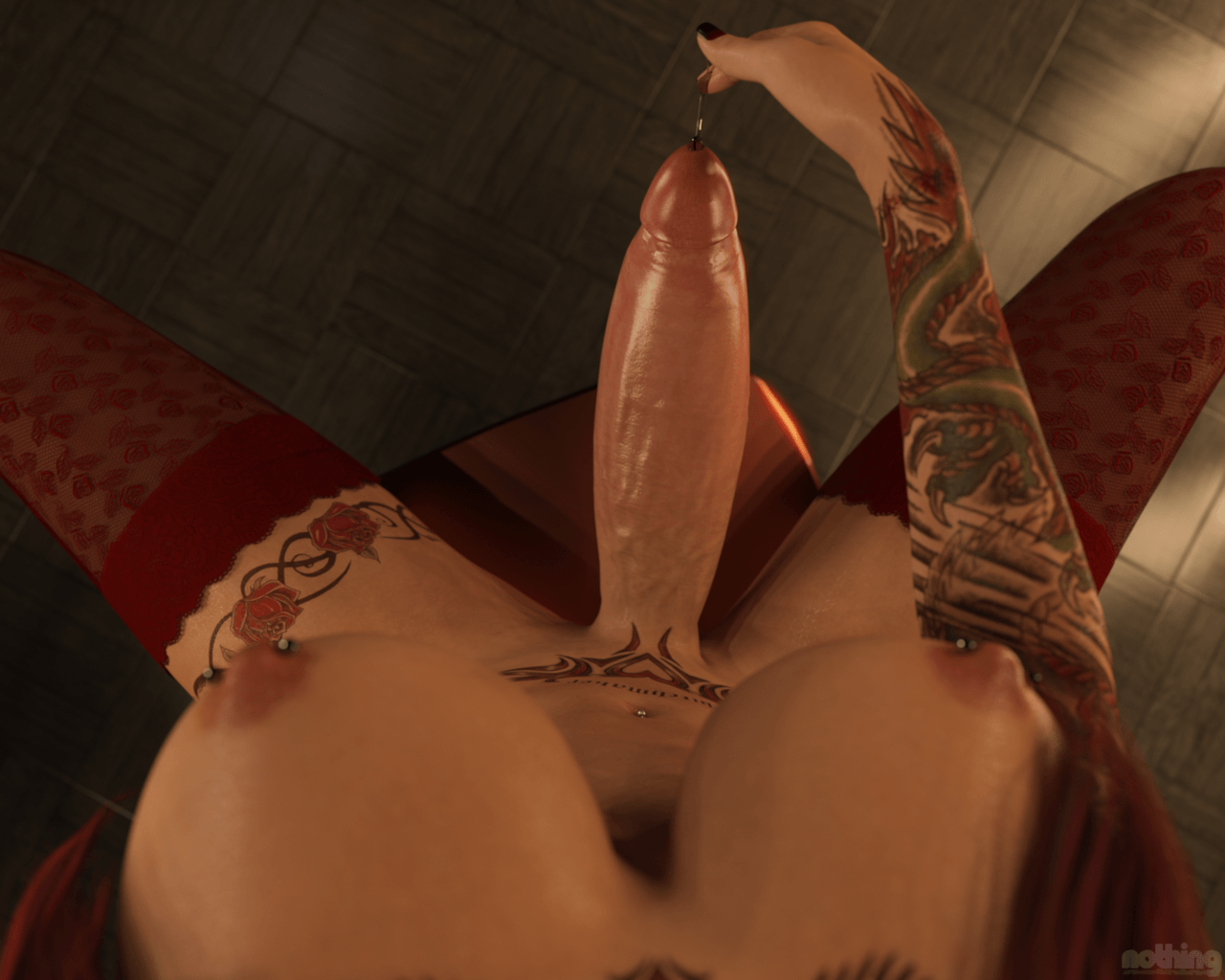 How much does Luna cum?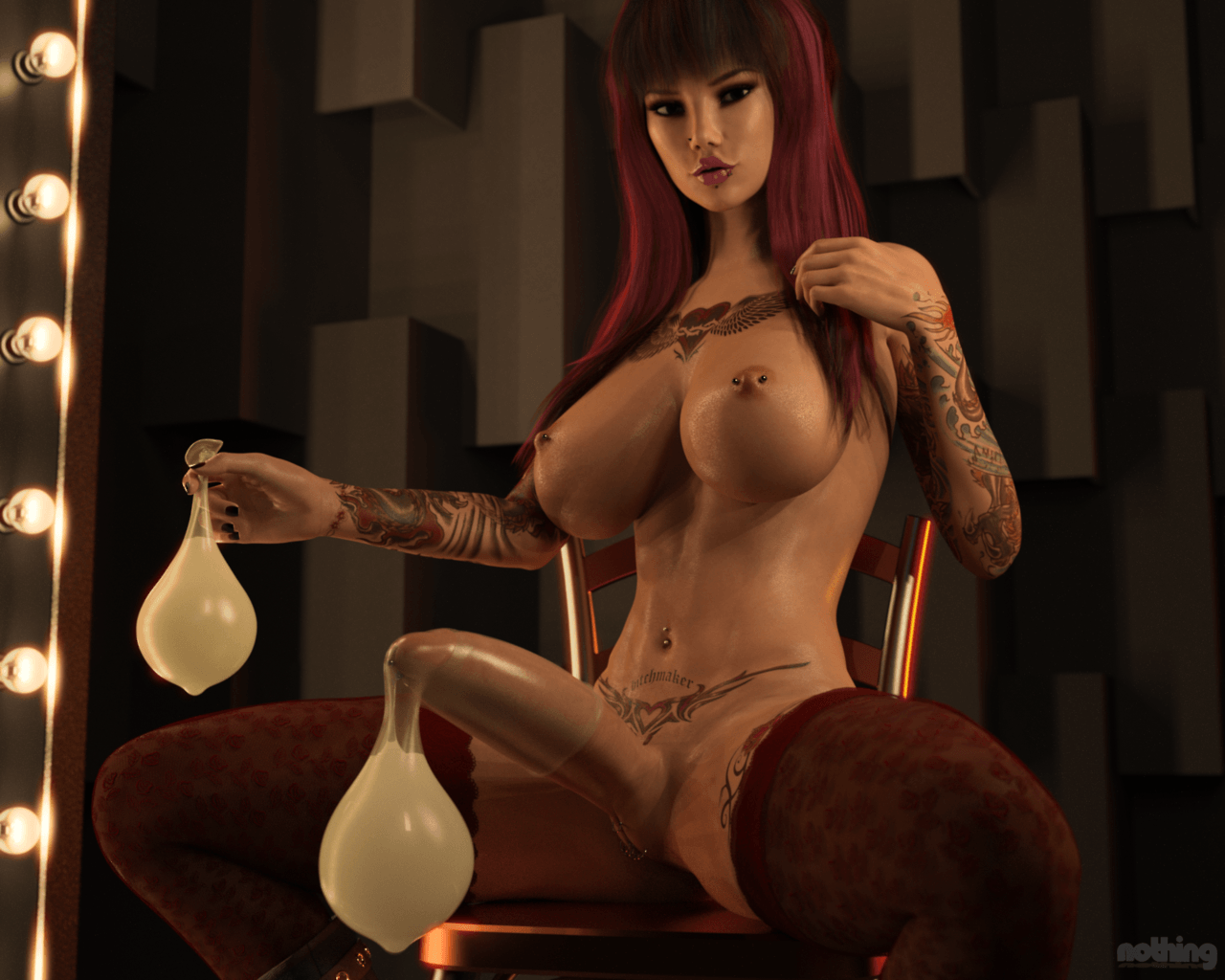 How much does Luna cum?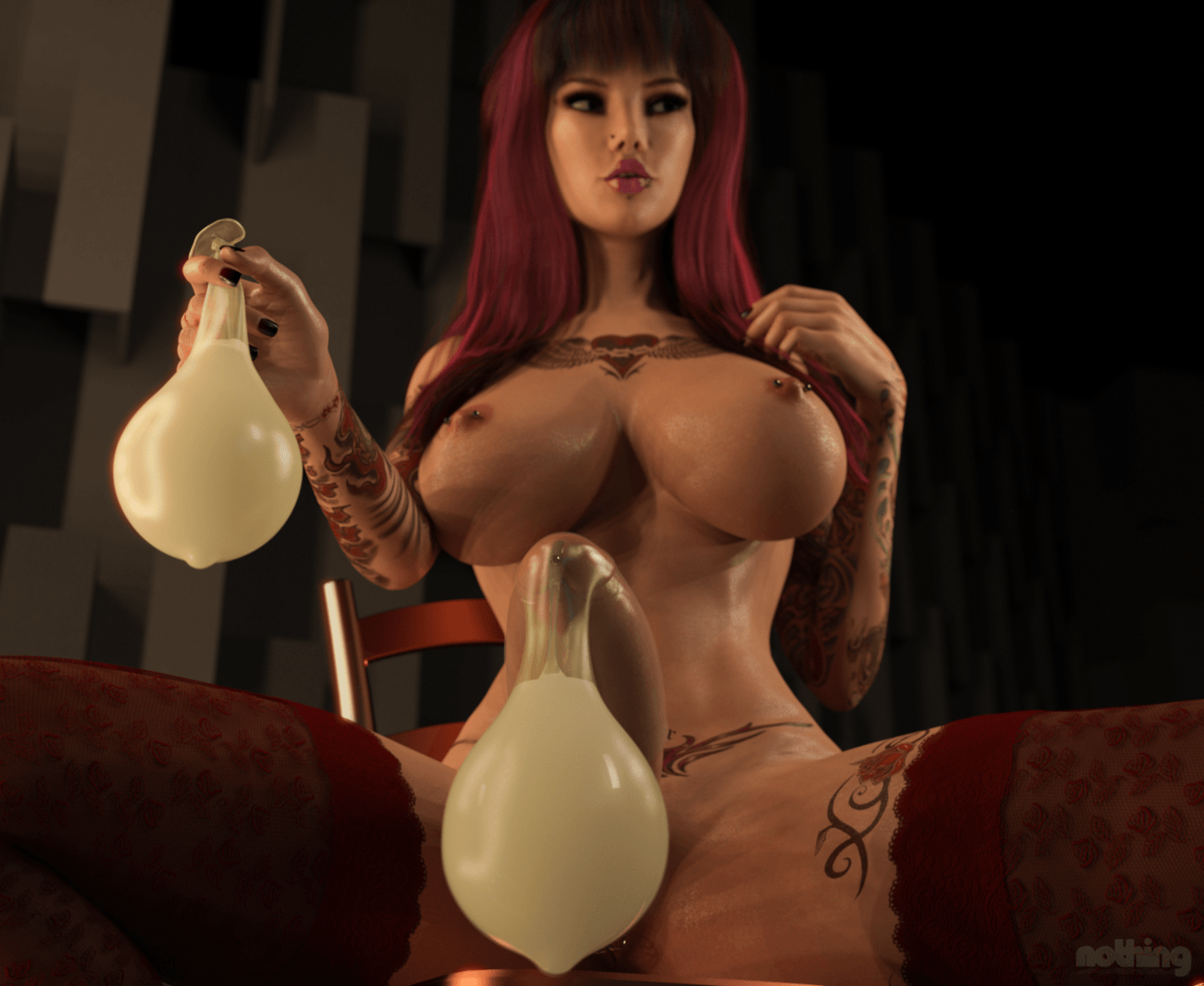 How much does Luna cum?
How much cum can a futa cock cum if a futa cum if a futa cock's cock did cum?
A lot.
Also, what condoms are those? Because they seem damn strong and I want some.
I really like how Nothingmore builds the scene here, from the sticky, transparent pre-cum to the near overflowing condoms. Not only this, but Luna has a cheeky look on her face that screams mischief.
Furthermore, I feel we need more POV in 3DX like the third shot. What do you think?
We hope you've enjoyed part 1 of our feature on Nothingmore. (Read Part 2 here!) If you did let us know and make sure you take a look at Nothingmore's work!