Today we have part two of Nothingmore3D's Artist Feature (read part 1 here), and just to top things up we have a short interview with the artist! We'll learn a little more about the underground world of futas and take a look at just what happens when they go to jail. Hint, I'd kill to be in there with them, literally.
Kat's routine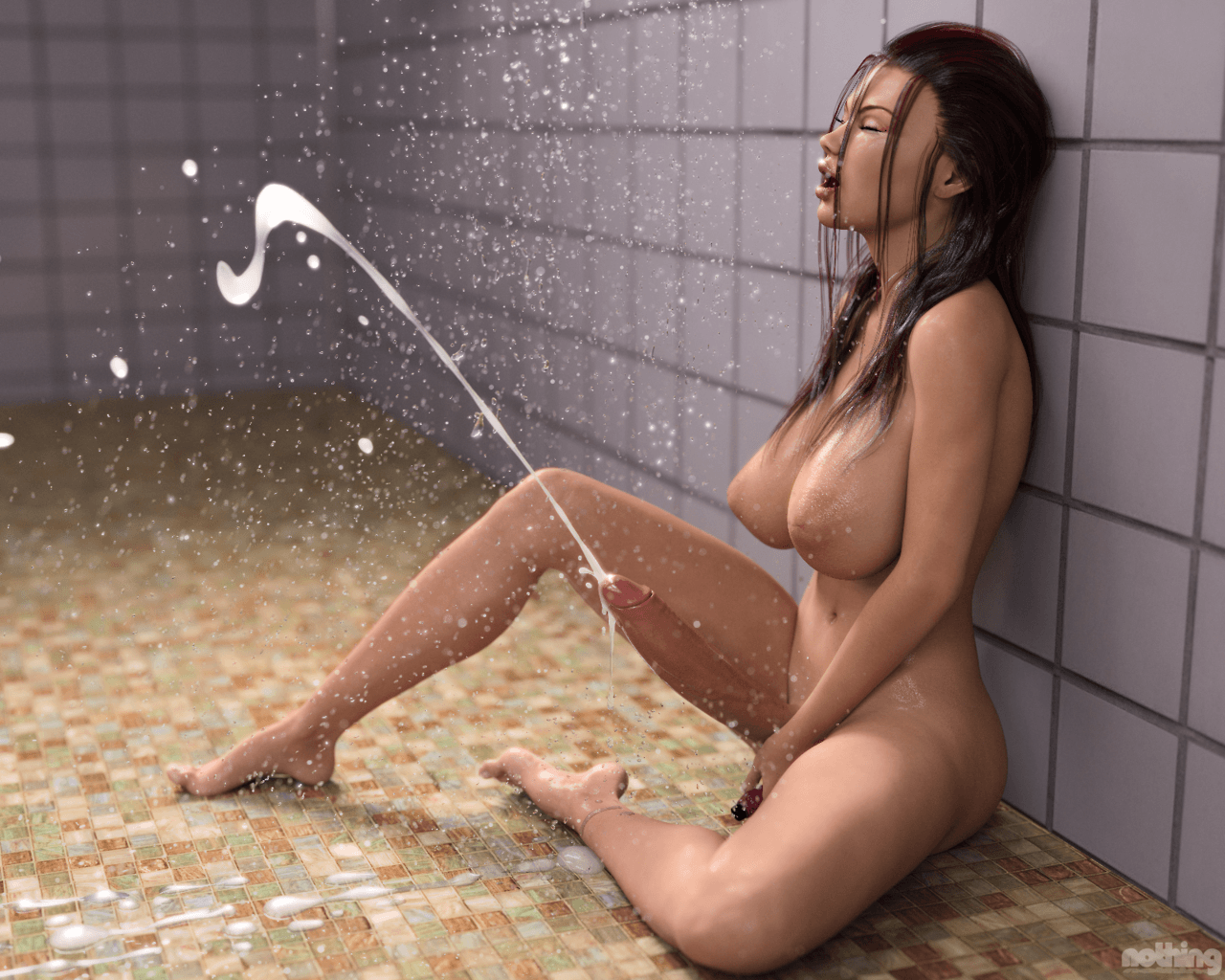 Kat at the gym and the morning after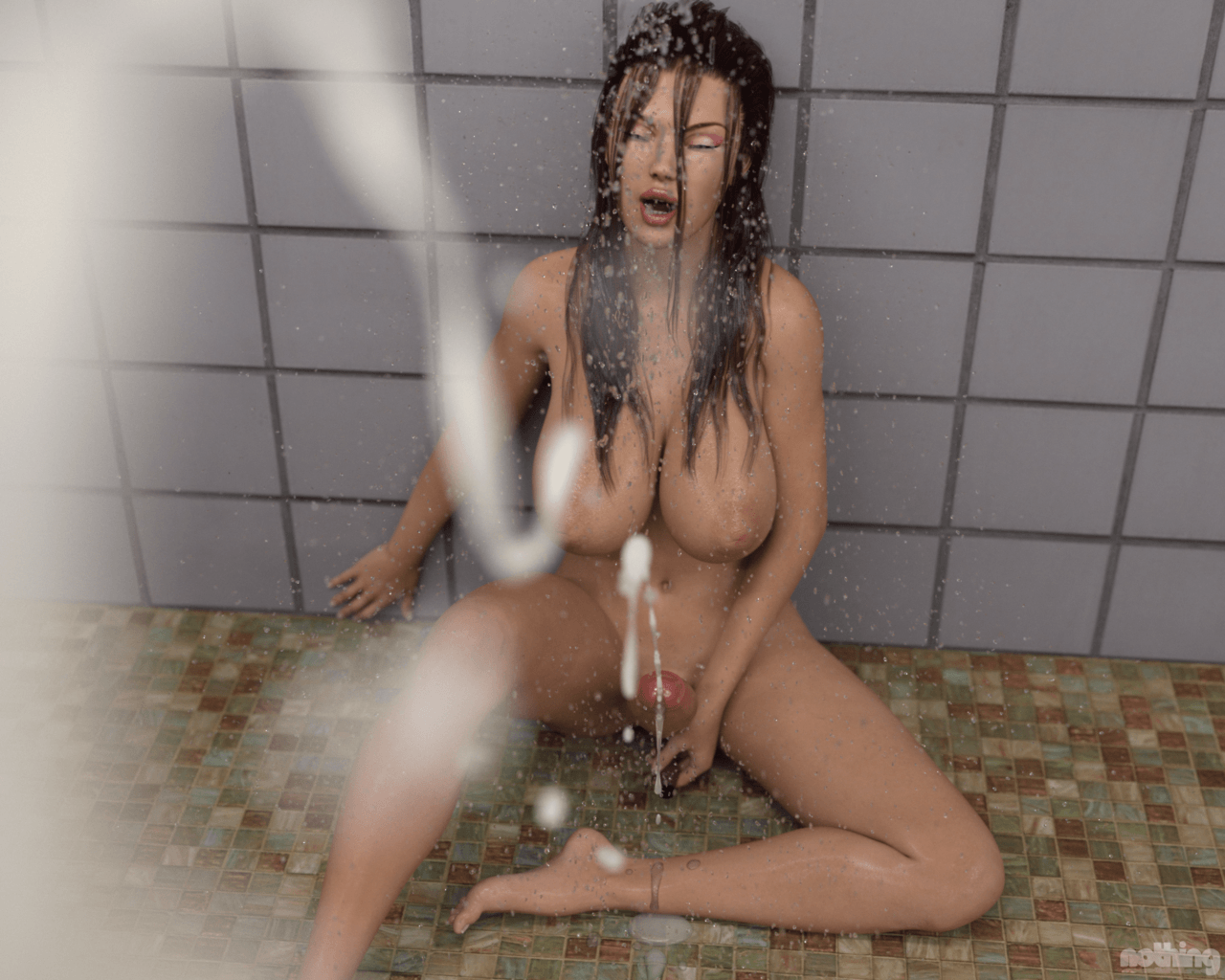 Kat at the gym and the morning after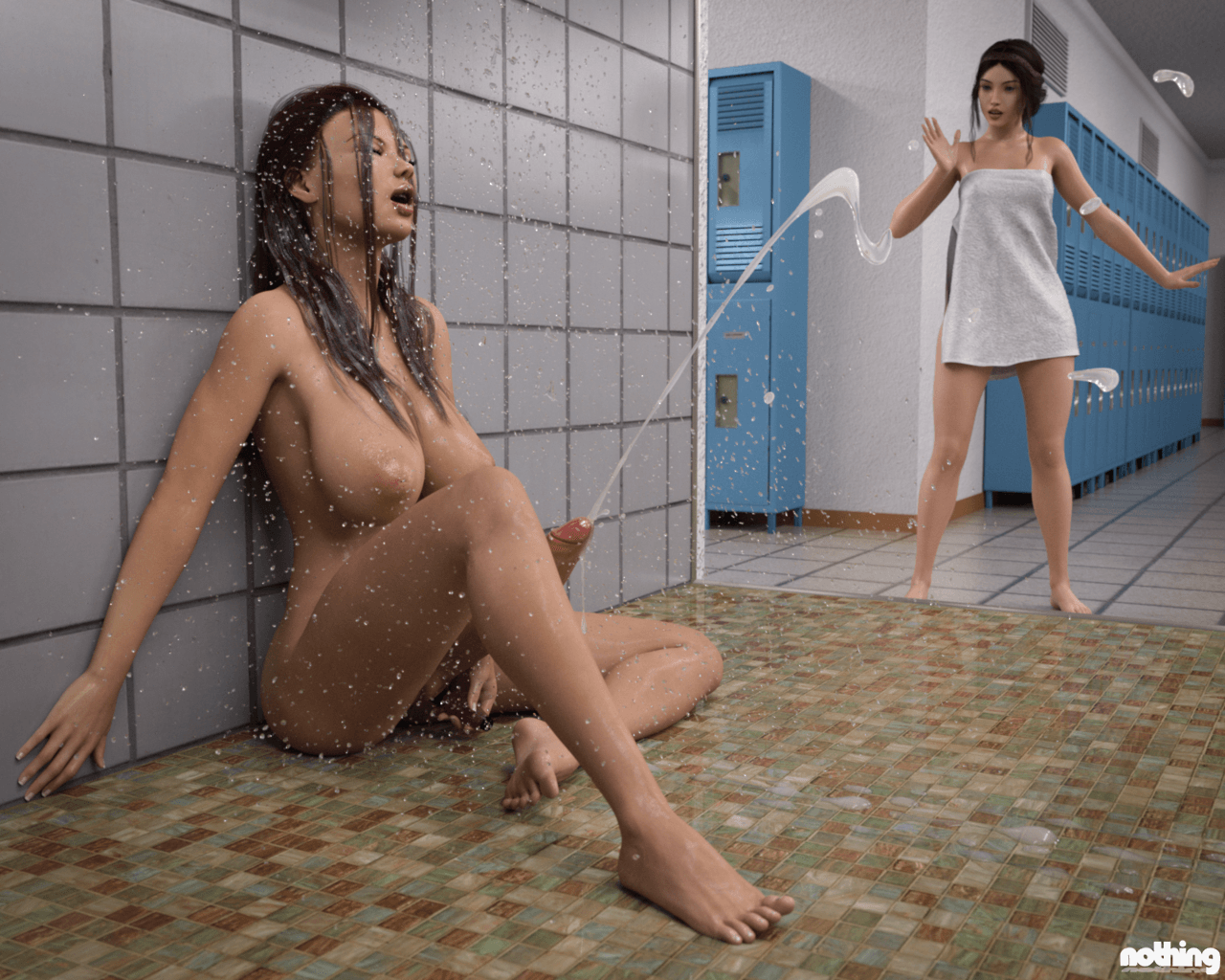 Kat at the gym and the morning after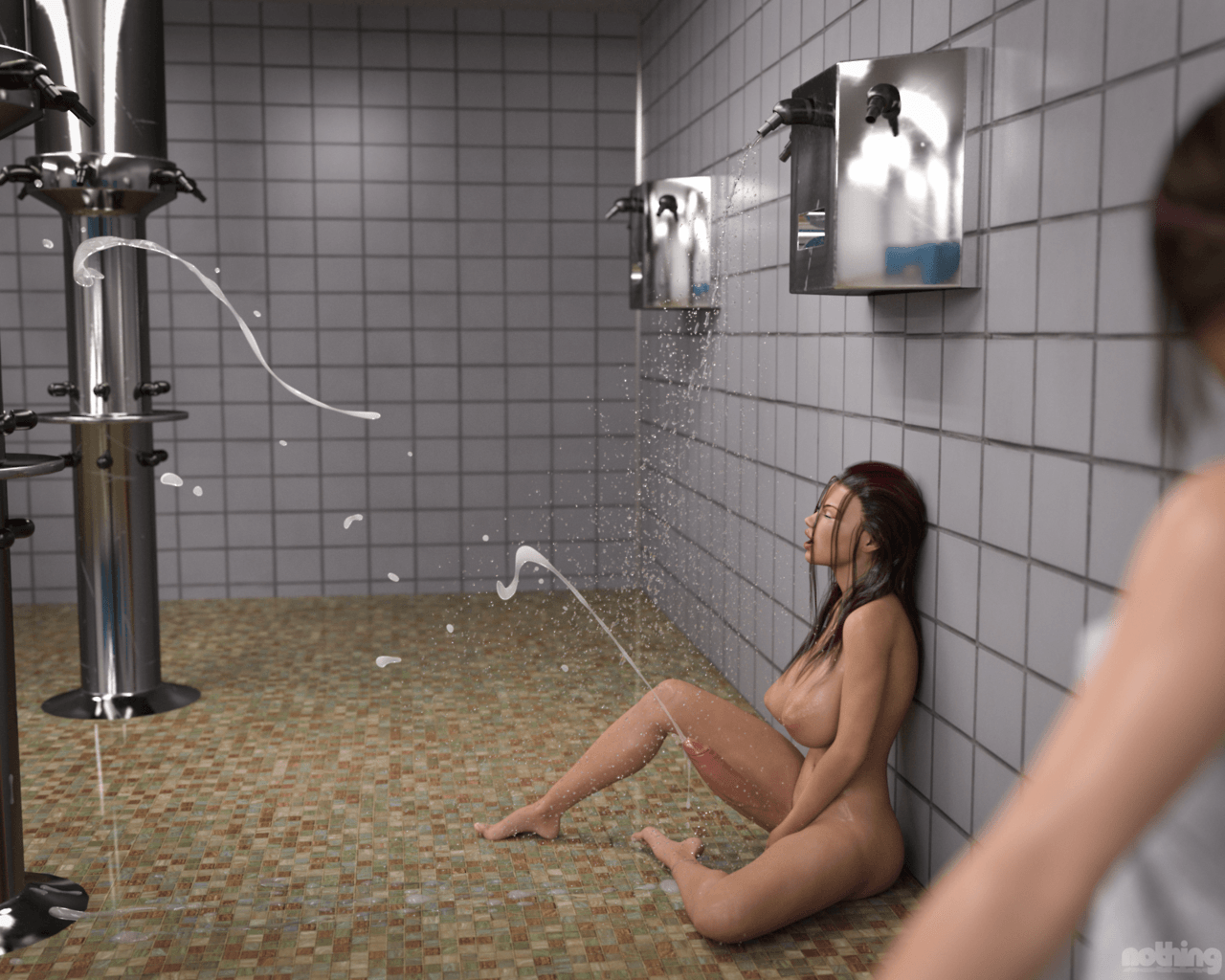 Kat at the gym and the morning after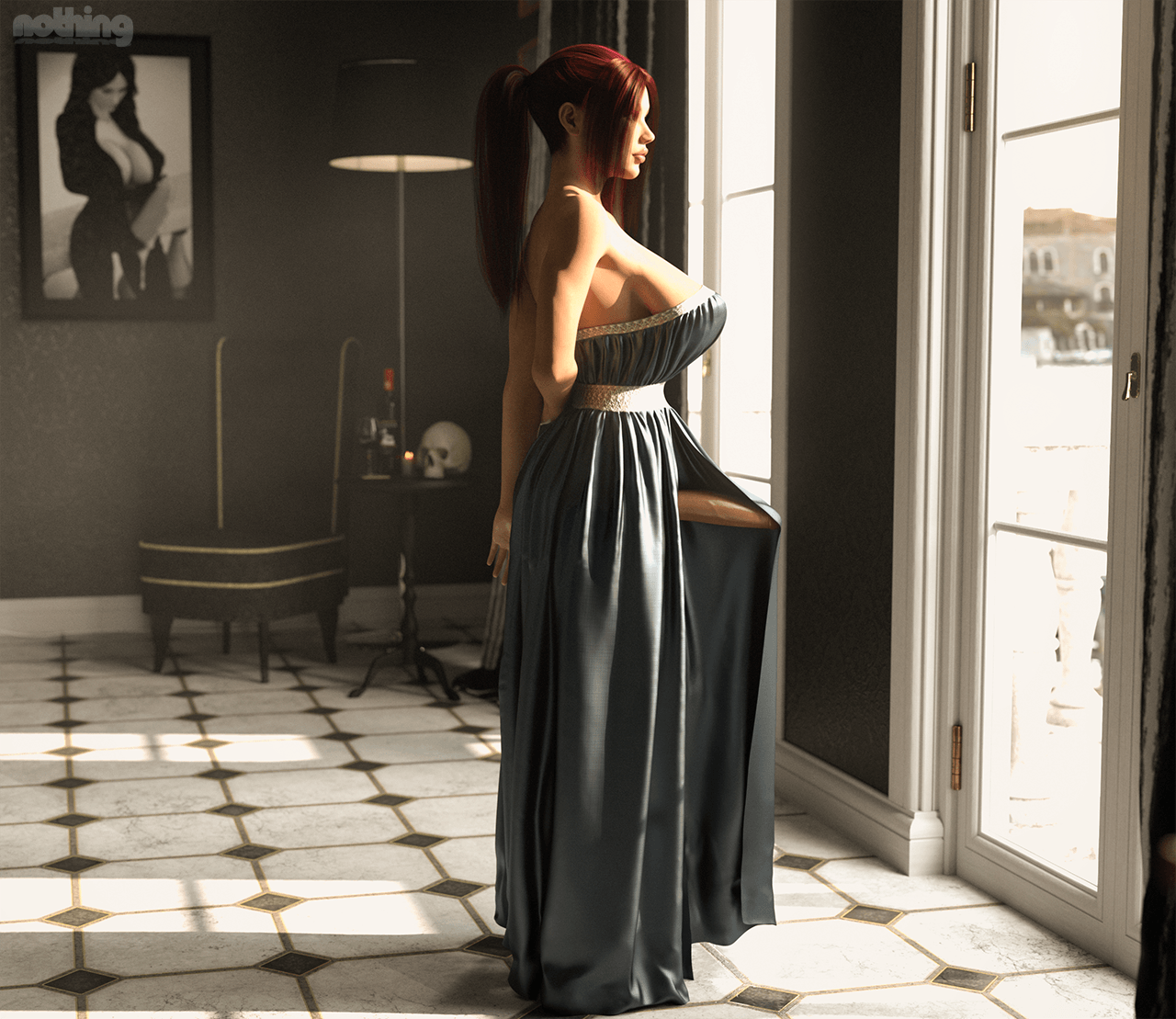 Kat at the gym and the morning after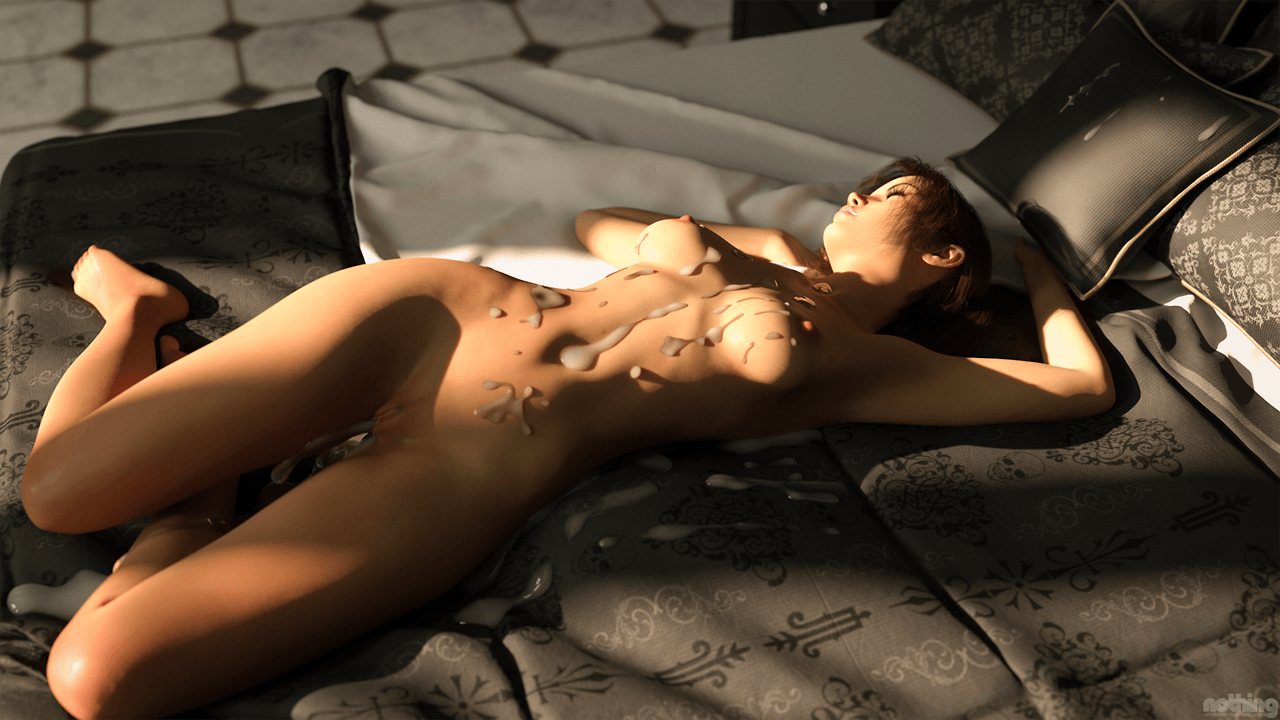 Kat at the gym and the morning after
So, you're a sexy gal and you finish off a sweaty sesh at the gym. Of course, a few of the usual assholes came and flirted but you brushed them away. And you're thinking of that as you round the corner and come face to face with Kat, a really hot chick with a massive dick. Not only this, but Kat happens to be stroking that cock right in the middle of the showers. And what's that? A two-yard jet of cum sprayed across the tiles? Well, this is a first. Fuck it, you decide you want in on this.
Fast forward to the following morning and the dawn finds you passed out on Kat's comfy bed, bathing in that same cum you saw irrupt from her cock at the gym. So it's a night well spent, all in all.
But enough previews for now, I'll hand you over to Marie and Nothingmore.
Straight from the artist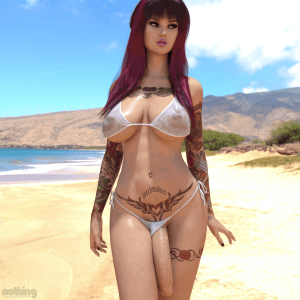 Marie: So when did you start making 3DX? Did you have any artistic background before that?
Nothingmore: It's been a little over two years now since I picked up this hobby. I'm a student currently pursuing an unrelated field but I've worked as an automotive photographer and a lighting tech for television. I hoped to apply those skills to this new medium but I'm continually blown away by how other artists on Affect3D and 3DX Discord use light, composition, and body language to evoke a sense of intimacy and connect the viewer with the subject(s) in a way I've yet to achieve. Moreover, if there's one thing I've to learn from other artists it's that there's more to 3DX than huge dongers and big sticky messes everywhere. When these things are balanced with a compelling visual narrative and good storytelling it can truly be something to behold. But until then I'll probably keep making huge dongers and big sticky messes.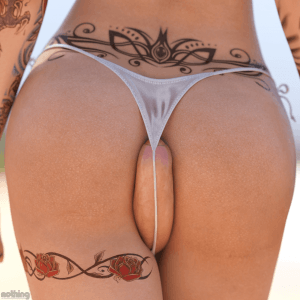 Marie: Your image sets have some pretty fantastic scenarios, where do your ideas come from?
Nothingmore: Most of my ideas aren't original. A fair share of my renders are inspired by ideas long ago dreamt up by hentai artists. It's the technical challenge and execution of bringing these ideas to a new medium that usually holds my interest.
One challenge I find most alluring to 3DX is presenting characters in sexy outfits. Particularly, form-fitting, conforming outfits. Unfortunately, most assets available to the 3DX community are created for very specific body shapes and anatomy (or lack thereof), so I spend a lot of time either modifying said clothing or creating my own. That challenge itself, to see our character in all stages of dress, often inspires a scenario. When girls happened to be equipped with something extra it's really all about the art of the reveal. Sometimes, one of the most interesting aspects of sex is what happens before sex. And sex doesn't always happen naked, especially when it occurs in certain high-risk scenarios.
Marie: Anything we should look forward to in the future?
Nothingmore: I'm working on my debut set for the Affect3D store right now! The working title for the set is "Pent Up". As one might imagine, sending a futanari to a female prison is just asking for trouble.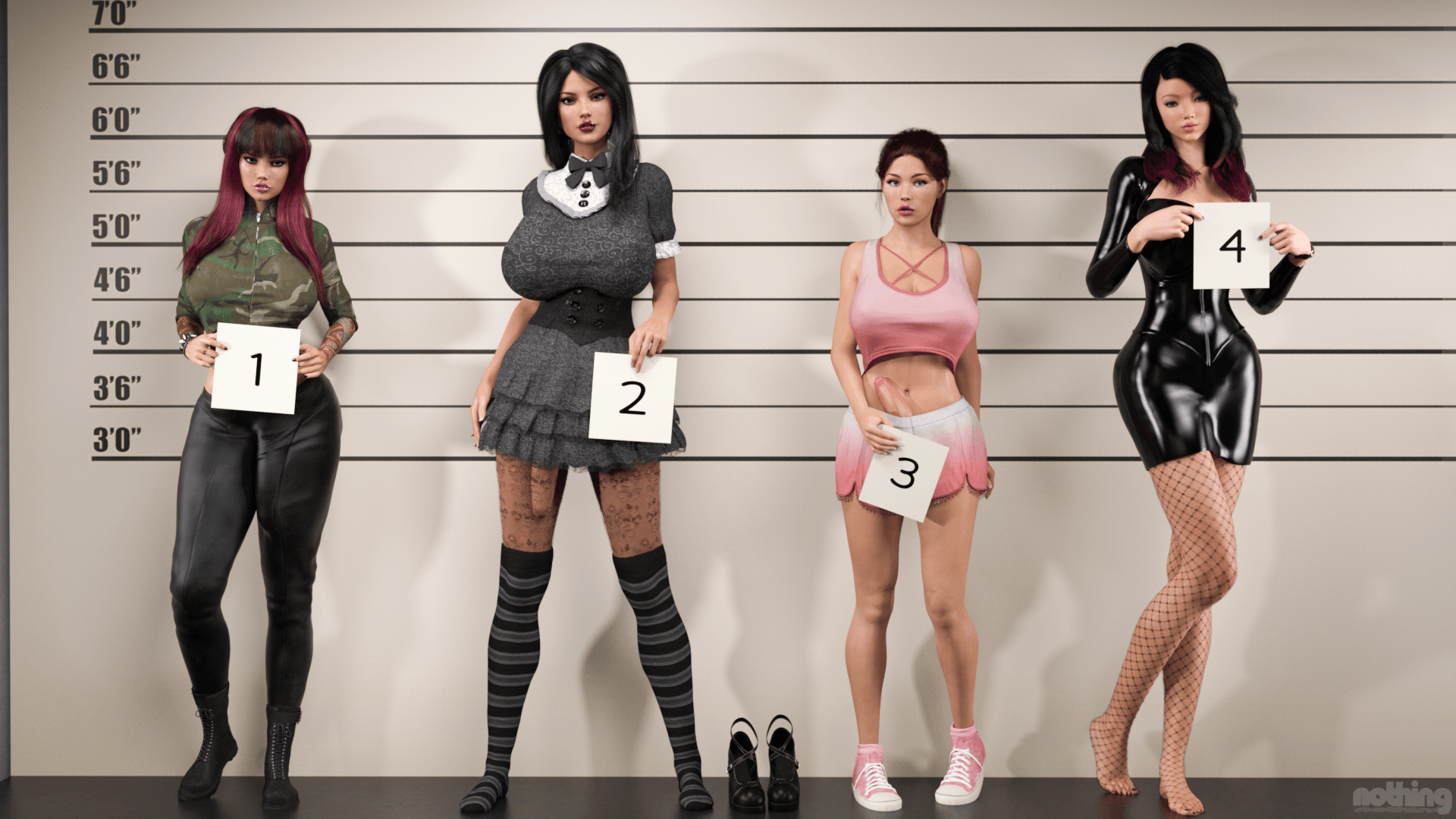 Pent Up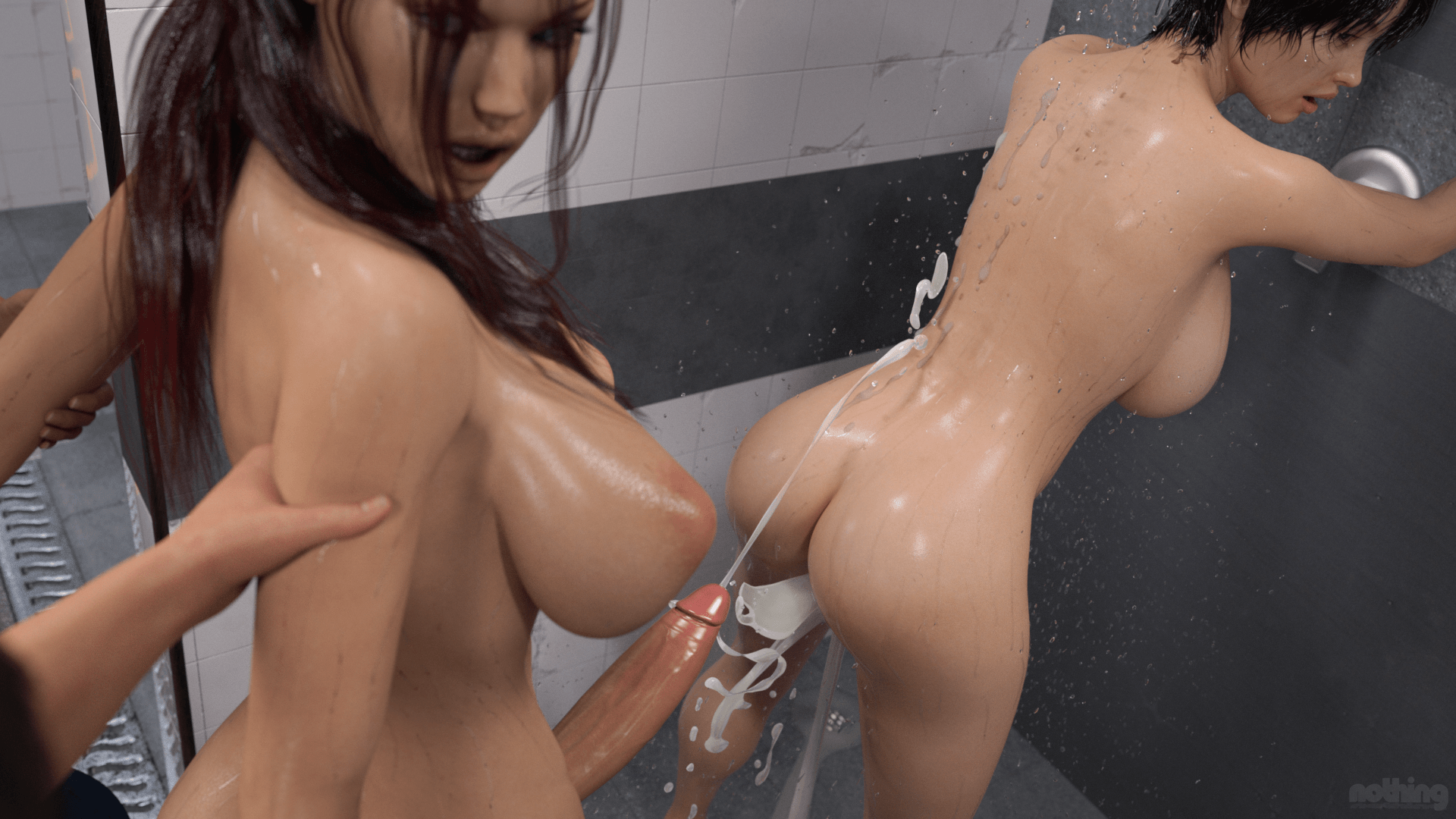 Pent Up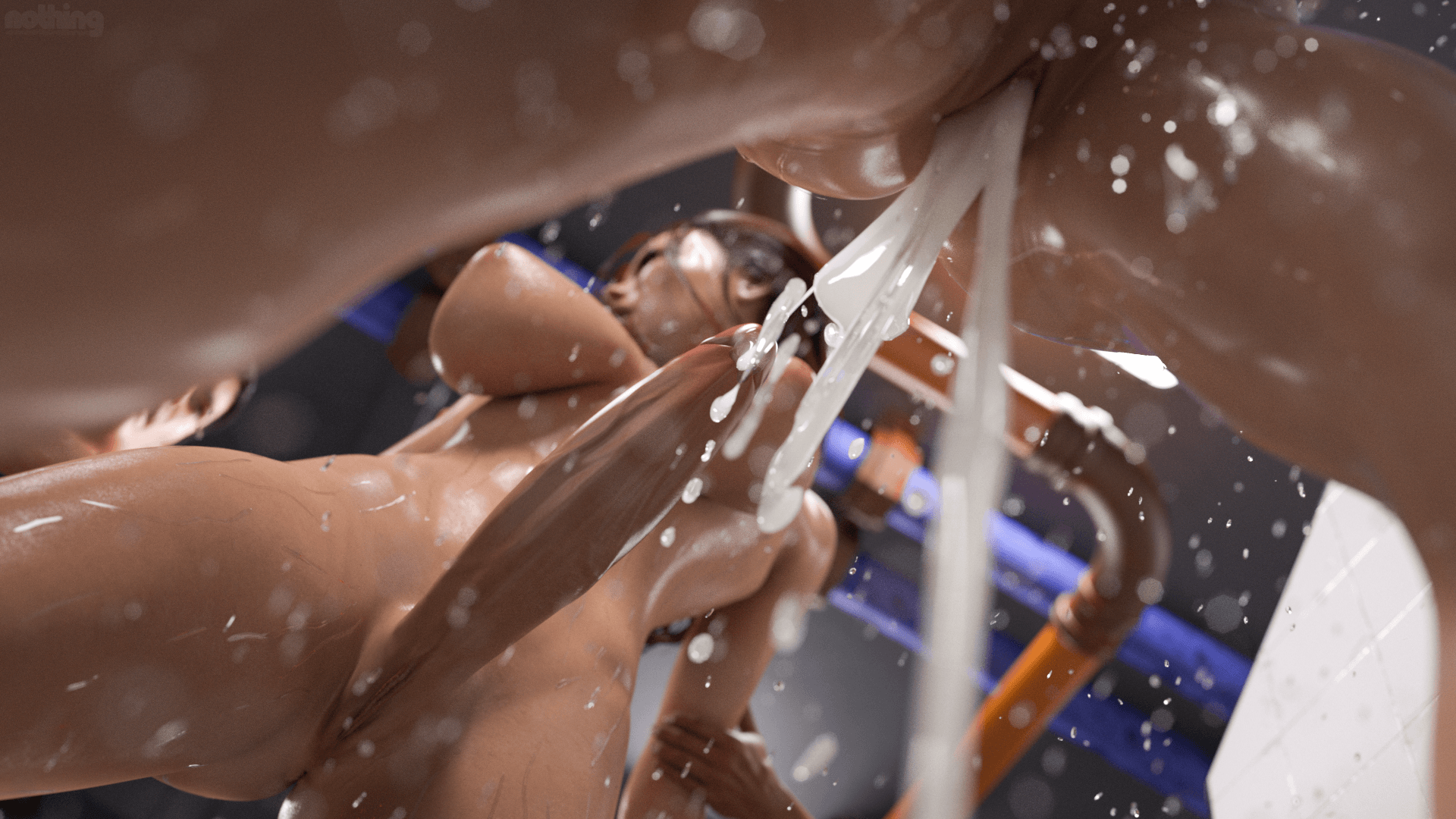 Pent Up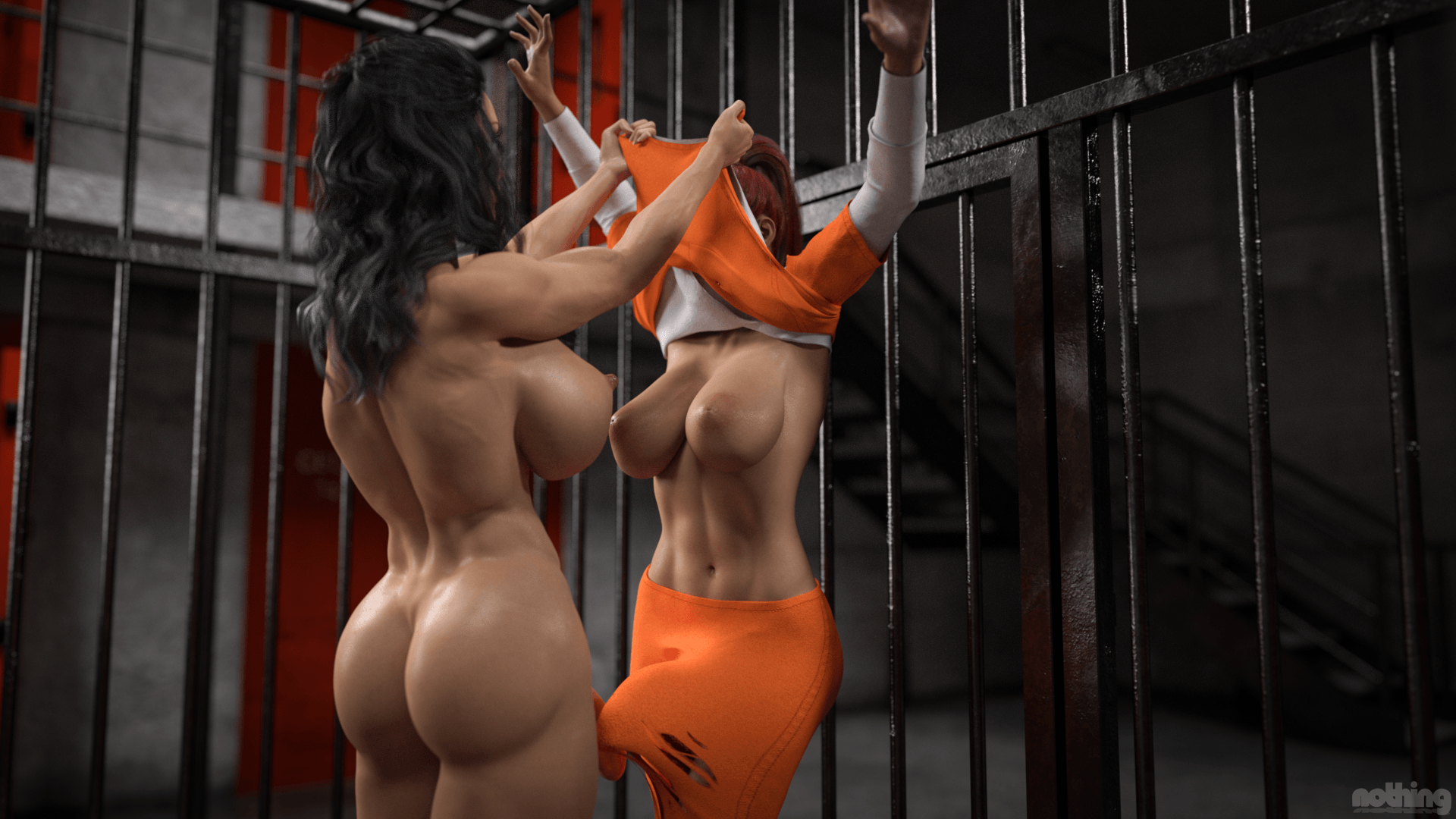 Pent Up
Pent Up
It really is worthwhile heading on over to Nothingmore's Tumblr. This artist deals with a number of fun and interesting questions, like here with prison. One fan even asks why these bad girls might end up in jail and the answer, I believe, sheds a little more light on these strange sexy creatures. Indeed, Nothingmore replies by saying that it's mostly "indecent exposure, lewd acts, sex in public, voyeurism, illegal tampering at a spermbank." Now, whilst this may seem like a simple humorous response, it helps build characters and this artist's page is littered with clues as to who these "girls" really are.
There are a number of great posts about characters on the A3D site, but to give you an idea of how important attention to detail and a good backstory is, take a look at this article by Bianca.
Another theme Nothingmore seems intrigued by, and it is a recurrent question in 3DX, is the notion of futas and dickgirls getting pregnant. In Nothingmore's world they can, and there's something oddly sexy about these fe14rtile beings with swollen wombs and cocks. In any case, today's artist deals with a variety of themes from cuckolding to prostitution and jail. Definitely, one to watch in the coming months!