Let's compare sizes
The last few weeks we've received a lot of mixed responses about the size and girth of Sayako's cock on the forum and in the comment section. We welcome all the feedback — criticism included — so naturally we're going to butt heads sometimes. We encourage a friendly debate. Two heads are better than one, but why settle with two when we can have all of yours! (We're greedy bastards like that. 😛 ) It helps us keep perspective. 🙂
Miro has decided to reshape Sayako's penis slightly and we've uploaded some images to show you the differences.
Have a look at the image below. On the left you see a model of Sayako with her cock size as you have seen it in the latest renders. In the middle you can see a new shape of her cock, which Miro downsized slightly and measures exactly 15 inches. On the right we have Cerene for comparison.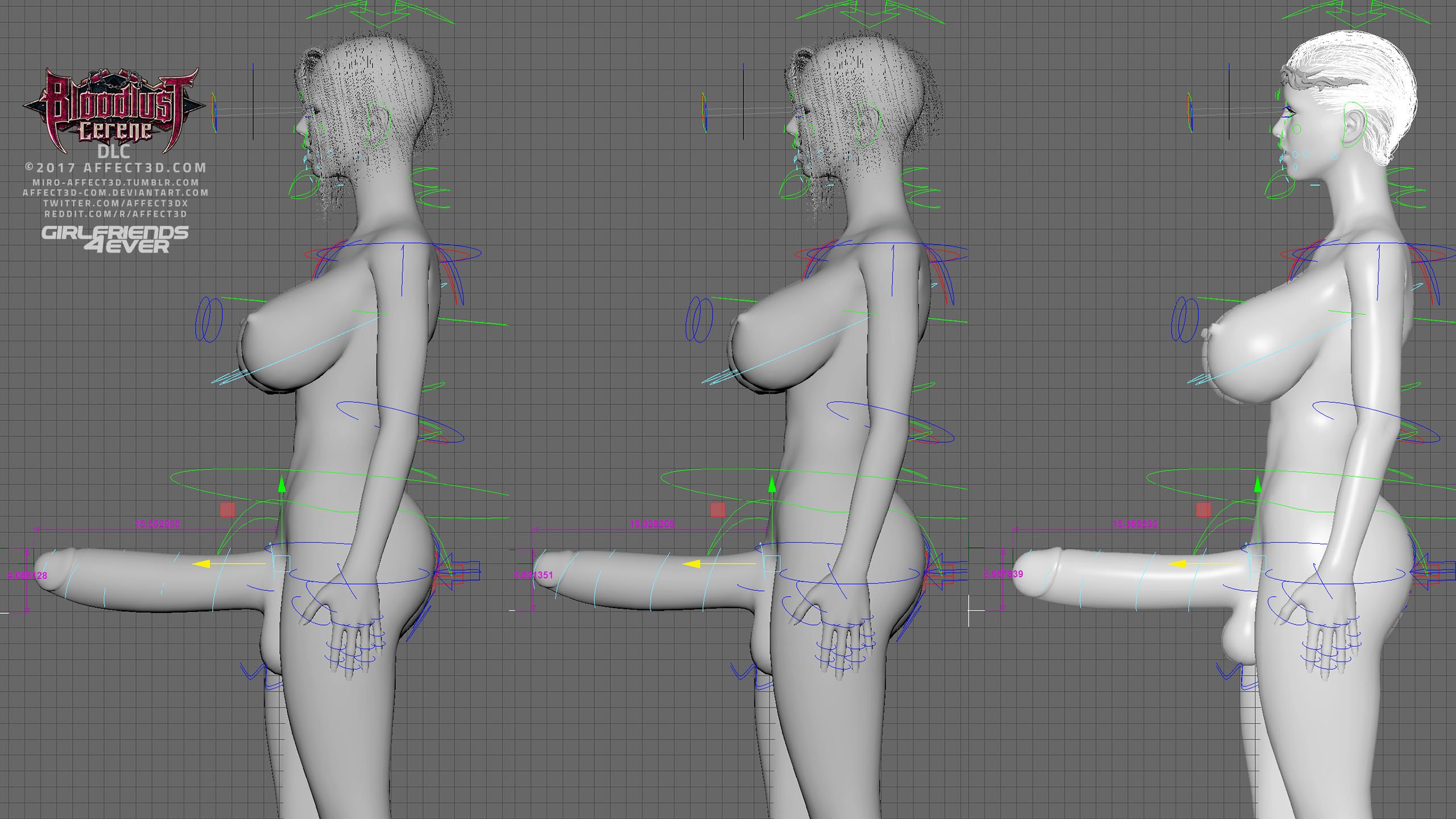 And here we have the girls in the flesh to compare the look and feel of both. How do you like this new version? 🙂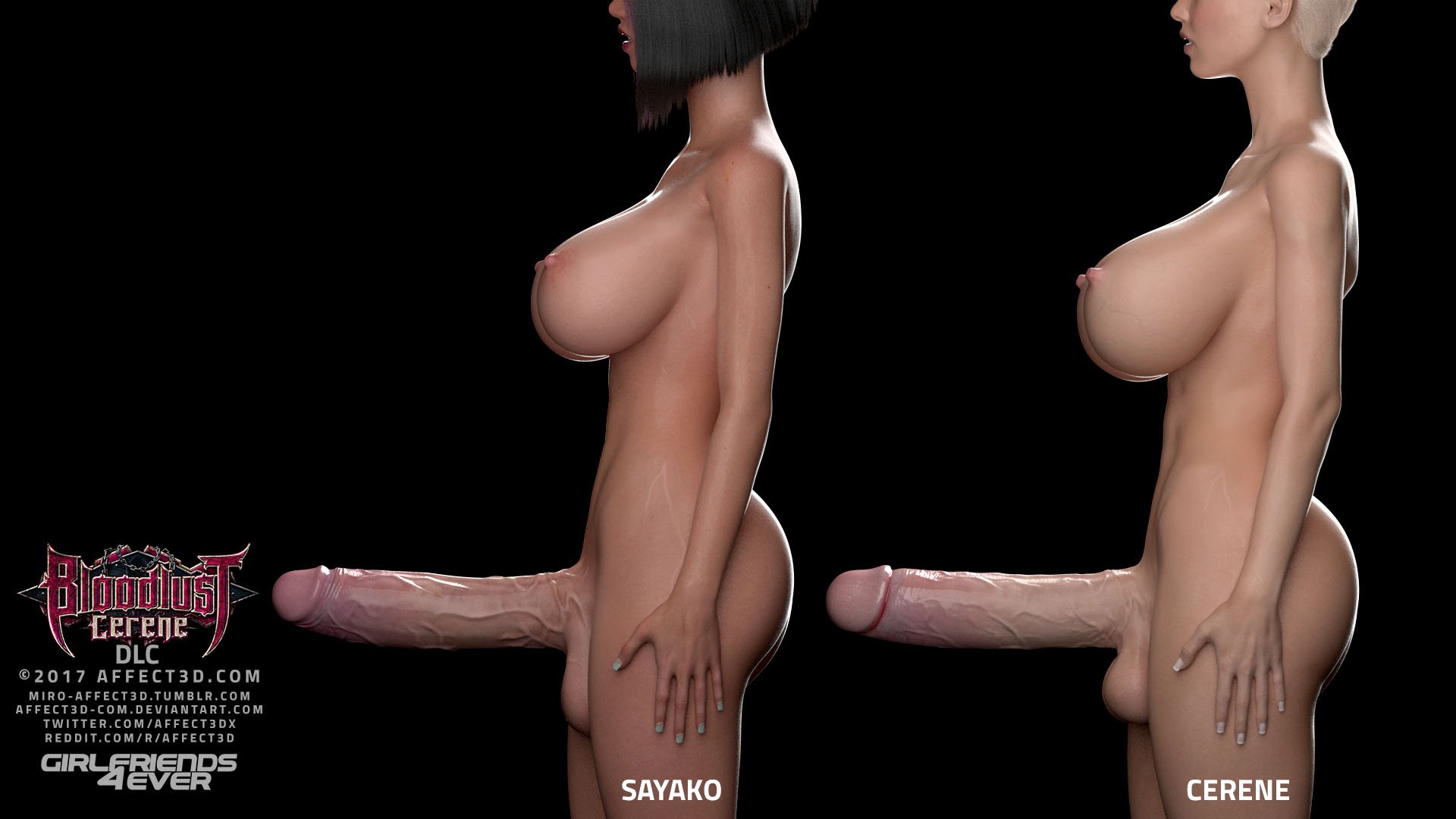 Mini masturbation session
Of course we're treating you to the continuation of last week's WIP images! 😀
As promised in the title, an animated version is waiting for you! Just keep scrolling…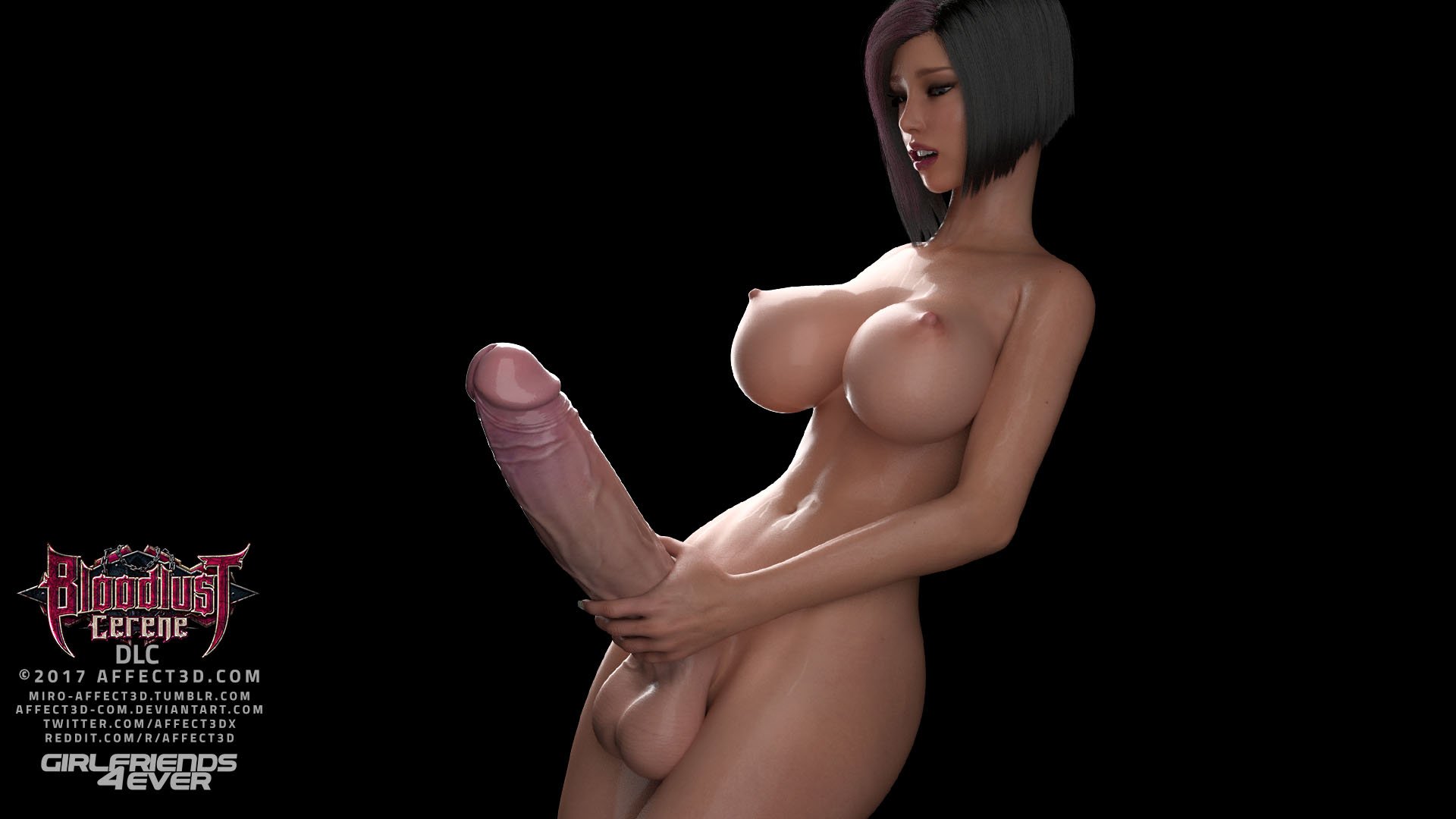 Check out miro's quick and dirty one loop animation of Sayako's masturbation session!
With the emphasis on quick and dirty. Remember, this is just a taste! The quality of an actual release will be much nicer. 😉
As always, visit the 

Bloodlust WIP Forum thread

 for frequent updates on the Bloodlust Dick Girl DLC!